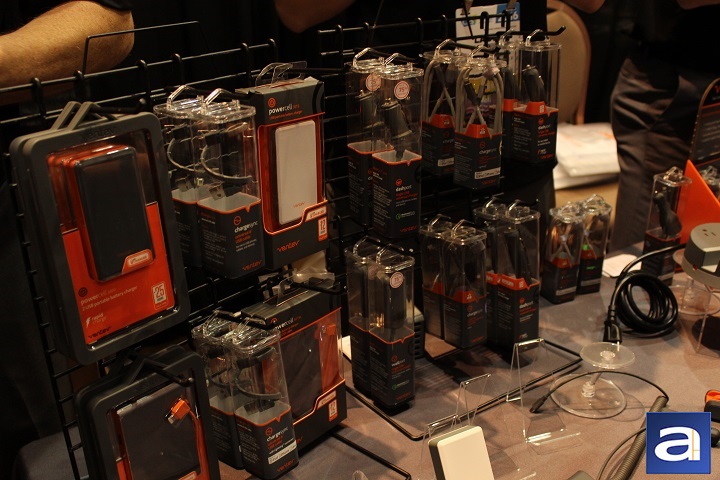 Ventev makes a lot of different products, including mobile antennas, and other wireless infrastructure products. However, their main showing today was in the mobile accessories, including power banks, USB cables, and car chargers.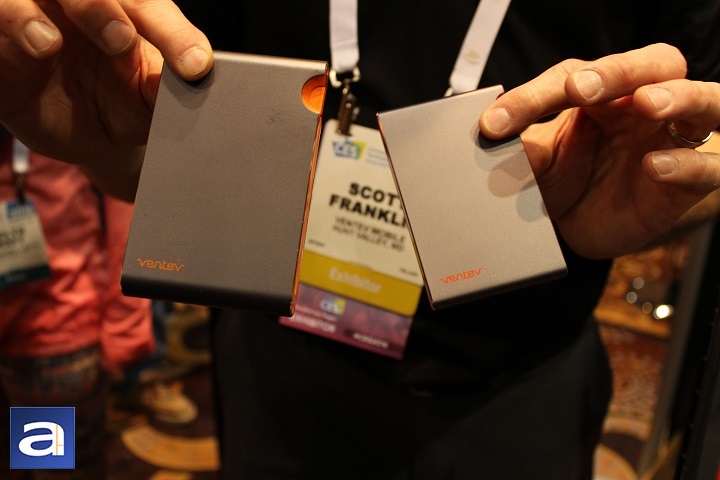 We met with Scott Franklin, who is the Head of Marketing for Ventev Mobile. He showed to us multiple power banks, all with various battery sizes. The smallest came in at 3000mAh, and was about as thick as two credit cards. This is formally known as the Ventev powercell 3015c. It features a built-in micro USB or Lightning cable, depending on the model of the power bank. Other models come in at larger battery capacities, including the 6000mAh in the powercell 6000c. These retail for $49.99 USD and $69.99 USD respectively.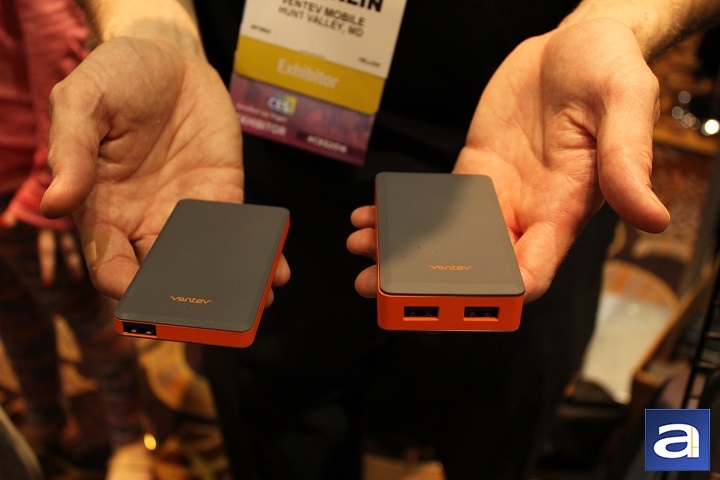 The other two power banks they showed us were other powercells, and they include various features, depending on the models. For example, the powercell 6000+ includes a flipout AC adapter, which means you can plug the charger into the wall. In addition, you can plug your cellphone directly into the powercell 6000+ while it is plugged into the wall. This will first charge your phone, and then charge the power bank after. Scott assured me the power banks also have all of the built in protection for charging as well. Other features include two seven segment displays to show the battery life percentage remaining on the power banks. This is appreciated over the standard LED lights, as it gives exact numbers.