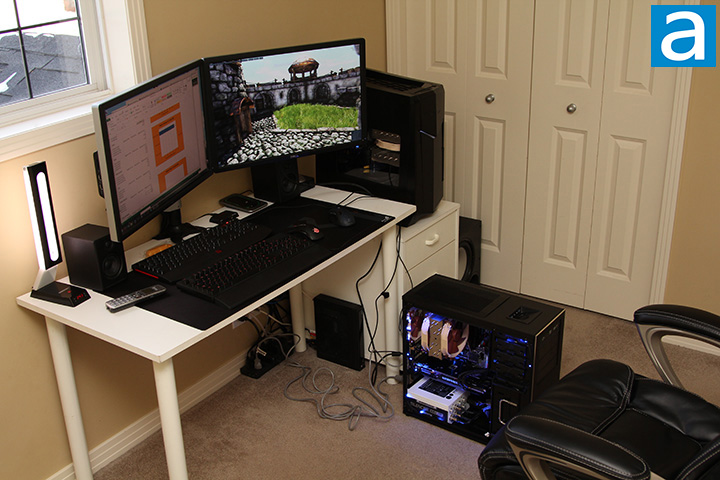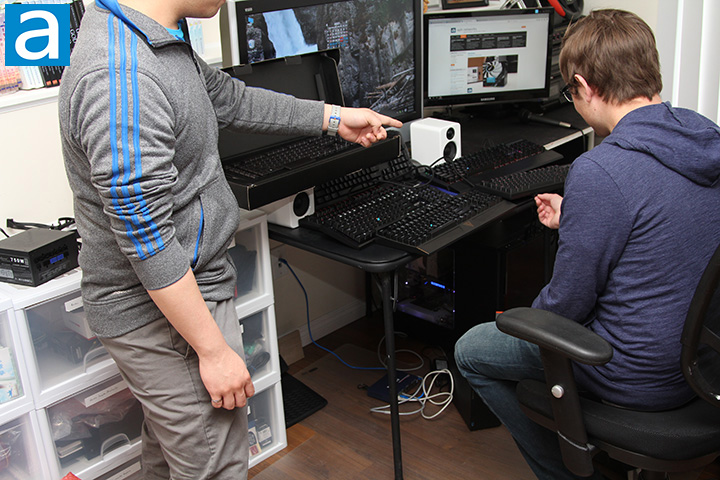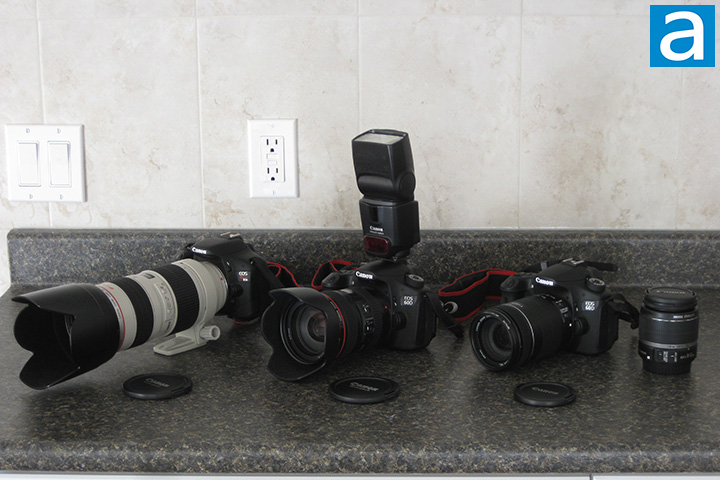 APH Networks is run by a dedicated team of people passionate for all things tech. We deliver impartial and fun to read product reviews with a long history dedicated to excellence in professional journalism since 2005. Whether it is writing the reviews or reports, updating the news section, producing videos, or administrating the technical side of the site, the APH Networks team works hard to ensure that everything goes smoothly. This is current weekly schedule of APH Networks:
Monday-Friday (Excluding American public holidays) - Technology news is published every morning before 10:00AM Mountain Time.
Thursday Evening - The standard due date for new article previews.
Friday - New regular articles (Reviews, reports, etc) are made official and public.
The team consists of six members:
Jonathan Kwan (chconline)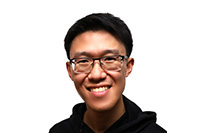 Title: Executive Director, Editor-in-Chief
Jonathan Kwan is the Editor-in-Chief and Executive Director of APH Networks. Otherwise known as "the chc", he is a computer and technology enthusiast, not-so-hardcore audiophile, enthusiast photographer, and an automotive fan. Besides doing most of the administrative such as managing human resources and paying all the bills, his main job at APH Networks is to get reviews out the door. This includes communicating with readers, manufacturers, and working within the team to ensure everything is completed to the standards of APH Networks -- in addition to writing the actual reviews, of course. Jonathan has completed his BSc in Electrical Engineering at the University of Calgary specializing in wireless communications and signal processing in 2014. During his undergrad, he worked as a 16-month wireless hardware design engineer intern at Garmin leading the development of the N5 ANT SoC module. He also received his MSc in Electrical Engineering with a thesis titled "Harvested Energy and Data Rate Optimization in Wireless Power Transfer Systems" in 2016. Jonathan is currently pursuing his PhD in Electrical Engineering at the University of Calgary. His recent published peer-reviewed research include "Performance Optimization of a Multi-Source, Multi-Sensor Beamforming Wireless Powered Communication Network With Backscatter" and "Sum-Throughput Maximization in Wireless Sensor Networks with Radio Frequency Energy Harvesting and Backscatter Communication" in the IEEE Sensors Journal.
Aaron Lai (thund3rPunch)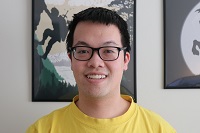 Title: Senior Technical Editor
Aaron joined the APH Networks team in mid-2013, specializing in reviewing computer peripherals and other consumer electronics. During his talks with the Editor-in-Chief, he specifically asked to stay away from computer hardware until he had an actual rig going, haha. Now that he finally does, Aaron has expanded into computer hardware. He is currently the Senior Technical Editor in Calgary, Alberta, Canada. Aaron is an avid Android fan. He lives in Calgary, Alberta and attends the same church as "the chc". In his spare time, Aaron casually games on his desktop playing mainstream games. He is also an avid Nintendo fan. Aaron has completed his BSc in Electrical Engineering with a Minor in Computer Engineering at the Schulich School of Engineering (University of Calgary). He also completed his 16-month software developer internship at Lockheed Martin CDL Systems Canada.
Kenneth Kwok (shc-boomer)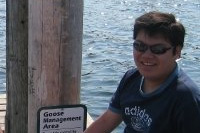 Title: Senior Technical Editor
Kenneth Kwok lives in Vancouver, BC. Being with the APH Networks team since the very beginning, and a close friend to "the chc", he is currently the Senior Technical Editor in Vancouver, BC, Canada. Kenneth wakes up every morning, and one of the first things he does is to check sources for interesting news articles, and posts them on APH Networks' front page. If he is not updating news on that day, he will need to check if APH Networks is updated to schedule. Kenneth collaborates with the rest of the team to ensure all front page articles are published in an efficient and timely fashion. Kenneth is an experienced writer, and writes a good share of computer hardware reviews around here. He also develops in-house web applications and programs for the website. He is currently pursuing his degree in Computer Science at the Simon Fraser University in British Columbia. During his free time, he is a self-proclaimed gamer, although not really that hardcore -- in skills anyway.
Ben Joubert (Banana)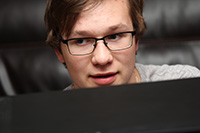 Title: Technical Editor
Ben grew up in Johannesburg, South Africa, and moved to Calgary, Alberta in 2011. As of 2016, he could proudly call himself a Canadian citizen. In high school, Ben was interested in both history and math, and decided to pursue a dual major in those subjects at the University of Calgary. However, he now has a degree in theology, and is pursuing a Master's of Theological Studies at McMaster Divinity College in Ontario, Canada. Most of his free time is spent gaming, playing DOTA 2 or Counter-Strike with a bunch of other titles thrown in between. He likes to spend the rest of his free time reading, digging mostly fantasy books by authors such as Brandon Sanderson. Ben joined the APH Networks team as a Technical Editor in June 2016.
Hai Wang (AlohaHai)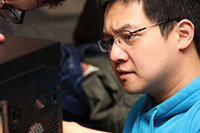 Title: Technical Editor
Hai joined the APH Networks team as a Technical Editor in January 2017, and is currently a full-time PhD student in Electrical Engineering at the University of Calgary. Hai works in the same wireless communications research lab as our Editor-in-Chief Jonathan Kwan, and has a great passion for furthering knowledge in this field. To date, he has one conference paper and one journal paper published in IEEE sponsored conferences and journals. Besides being an expert in the technology field, Hai is also a big time motorsports fan. Unfortunately, his car is a family sedan with a little 110 cubic inches engine, haha. The good thing of having an underpowered car is, when comes to racing, he can only do it in the virtual world by playing Need for Speed or DiRT in order to keep our streets safe -- not that we condone anything illegal, of course.
Gina Gong (Gongshow)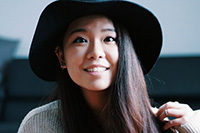 Title: Creative Content Producer
Originally from a small city in Saskatchewan, Gina made the great trek to one province over to attend the University of Calgary where she met Jonathan and subsequently the other members of APH Networks. Gina is currently studying towards her BComm with a concentration in Marketing. You may recognize her from videos or short mentions in reviews. Though she has been in front of the camera, working behind the camera and being part of the creative process is what she enjoys the most. Other than filmmaking and photography, some of Gina's favorites includes loitering around the university, buying food with money she does not have, and occasionally offering sarcastic laugh to Jonathan's jokes to humble him when needed. Gina joined the team in December 2019.
-----------------------------------------
Additional credits: You may have noticed how APH Networks is missing a ton of news archive and various articles between 2005 and 2008. This was due to the APH Networks' relaunch on July 30, 2008. Running previously on an outdated platform, the code contained a variety of unaddressed security problems and inefficient or obsolete technology. When our site was relaunched, it was moved to a completely new platform with significantly improved code on the backend; complete with a new design on the frontend. Unfortunately, the old database was not compatible with the new one and an automatic conversion could not be done. Therefore, all data had to be manually republished onto the site. This required some hardcore copying-and-pasting. Former APH Networks staff Herbert Lui (Herbicious), Anthony Kwan (shift), and Zachary Hopkins (HopkinsProgramming), as well as volunteer Michael Choi (r3volution) helped out with the republishing of majority of APH Networks' contents.
Furthermore, the initial APH Networks Forum licensing cost was donated by ty8131990, gummyz, Herbicious, and Meltzdown back in the days.