LG Electronics is a familiar name in the industry, with products ranging from handhelds and TVs to home appliances. On day two of CES, LG held a press conference, and we were there to see all the new gear they have in stock.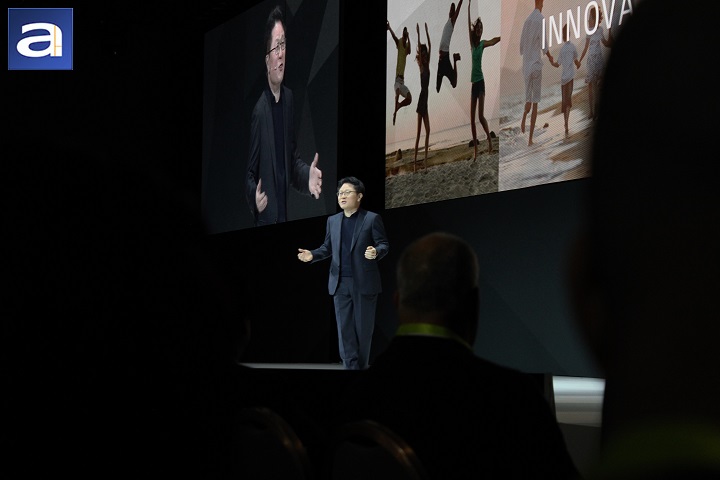 President and CEO William Cho speaks at the CES 2016 LG Electronics Press Conference.
It comes as no surprise LG is still in persuit of creating the "bigger and better" TV or to push the limits of the conventional home appliance. President and CEO William Cho of LG Electronics USA gives us a strong presentation of the company's direction in innovation, specifically in the TV entertainment and home appliances industry. As with other companies that are developing 4K OLED UHD TVs, LG is very much in the race, as you will see shortly. There are also quite a few smart and convenient features that have been added, as for home appliances go. Before we delve into the details of their new electronics, lets quickly go over a fairly interesting topic on the Internet of Things (IoT for short).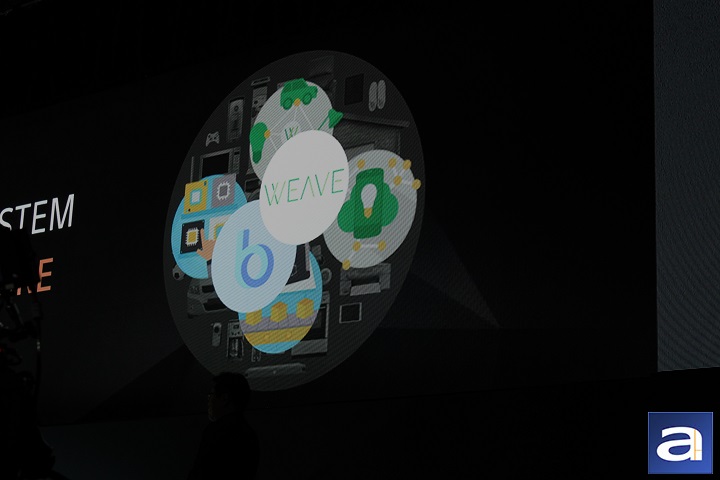 Word on the street is LG has partnered up with Google, and are the first to use Google's Brillo and Weave standard IoT platform. A number of internet connected devices LG is developing will be using this platform. In essence, Brillo is basically a stripped down version of Android for IoT devices, while Weave is a language devices can use to talk to one another. Gayathri Rajan, Google's VP of product management for Brillo and Weave, cited how IoT devices have to be open and be able to communicate with one another regardless of brand. Furthermore, the data being outputted should be comprehensible so developers can use and build on it.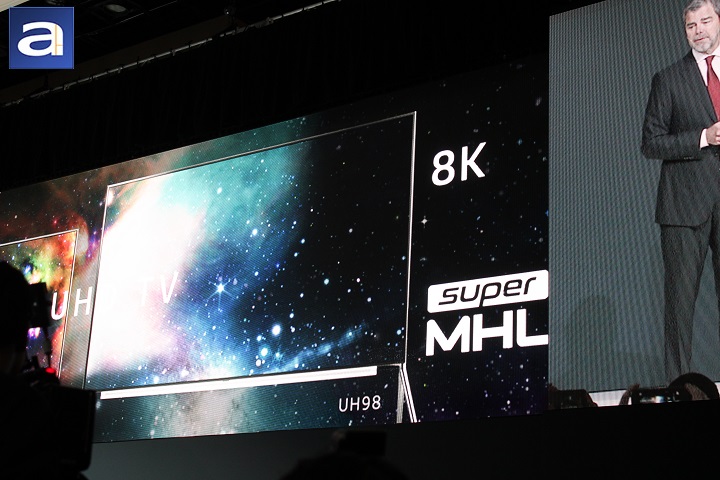 As for OLED TVs, LG has showcased their 75" G6 OLED TV. This specific model is streamlined to the point where its glass body is only 2.57mm thick. To get a better idea of how amazingly thin it is, imagine four credit cards stacked on top of each other. As for the G6's base, it features an integrated speaker, which also functions as a stand with multiple woofers. According to LG, there is no light bleeding with perfect black levels and one billion rich colors. To put this simply, this is as realistic as image quality can get.
In terms of 8K OLED UHD TVs, we will be gathering more details in person from LG's booth later on this week.
LG will be announcing four new models of TVs sometime this year, featuring SUHD, HDR, better color calibration, Dolby Vision, and would be as slim as 6.6mm.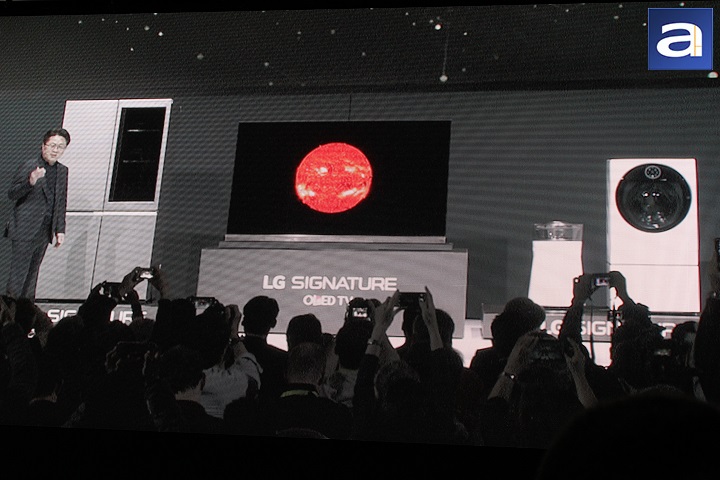 Home appliances was another major topic at LG's Press Conference. First off, they featured a twin or double washer unit coupled with a dryer unit. The twin washer features two compartments: the standard compartment for the usual laundry, and a smaller unit on the bottom that does pretty much the same thing. The thing that is neat about this is it can do double duty: Darks in one and lights in the other, or perms in one and regular laundry in the other. The touch control comes in handy. It features auto-dosing so not too much or too little detergent is used. The control unit is integrated with the glass door, making the whole unit look clean, modern, and slick.
LG's air purifier is just as clean and slick in design as the washer and dryer combination with a similar set of intuitive controls. It also features a red and blue indicator light for changing out the filter, and a semi-permanent smart filter able to last up to ten years.
Last but not least is the refrigerator. There are two things innovative about it. Firstly, we have a knock-on door-in-door. How it works is this: imagine a tinted window on the door of your refrigerator. Give it a knock and the window will become completely see through like a normal window. This allows the user to be able to see the contents of the refrigerator without having to open the door. This may sound like laziness, but is a genius idea as opening and closing the door would result in loss of energy because cool air escapes and warm air enters the the refrigerator. Secondly, LG has added a pressure sensor. This is convenient for times when your hands are full of groceries, for example, and need a helping hand in opening the door.
Overall, LG has delievered a very strong presentation at their Press Conference. We will be meeting up with them at their booth for a more informative talk.