By: Jonathan Kwan
June 8, 2008
Whether you want to recognize it or not, power supplies are an integral part of your computer. And it's not just about wattage -- if you don't have a quality power supply that delivers, your latest quad core, pair of graphics card, and half a dozen of hard drives won't run stably. And then you would end up blaming that on the OS or whatever. On the other hand, most people with relative high end configurations probably won't even need 1200W power supplies anyway -- my Core 2 Extreme QX9650 and 8800GTS G92 (Plus all the relatively high end components) needed no more than a quality, efficient, high performance power supply that delivers what it's rated for. I used to run my computer off a Seasonic M12 500W. That was my first Seasonic power supply that impressed me throughly in both performance, efficiency, and silence. When Seasonic released the M12II, it didn't take me too long before I got one and installed it to see what kind of improvements they had made to it, in order to make it an even better power supply. With relatively modest power ratings by today's standards of only up to 500W, how will this power supply accomplish its tasks with the latest configurations? Although we won't directly test performance, as we don't have professional load testers and for the fact that this is only a product report -- we'll take a look at what kind of internal components it takes off with.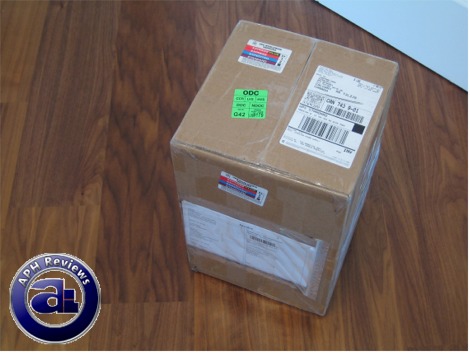 Our Seasonic M12II 500W unit to use with our report came in a tall corrugated cardboard box from Seasonic's offices in California, United States. Using UPS Standard, as usual the shipping company just left it at our door but everything came in excellent condition. Inside the box, all the extra room was filled with packing peanuts to ensure that everything arrives in mint condition.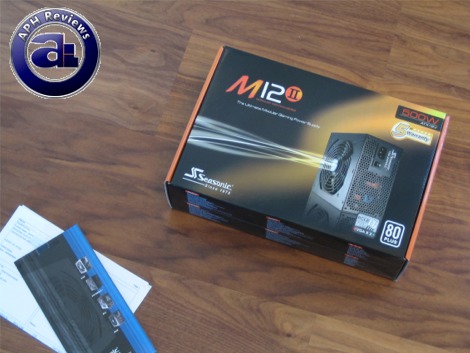 The Seasonic M12II retail box is somewhat similar in design as compared to the original M12 retail box -- the biggest difference is that its predecessor's box is shaped like a square when viewed from the top, while the M12II's retail box is a rectangular prism. The design of the M12II retail box is very nice and clean; with a much more modern design than the original M12. The front of the box features a simple photo of the M12II over the package's predominant black, orange, and yellow color scheme. Feature highlights are printed on pretty much every side of the box.
Before we move on, let's take a look at the features of this power supply, as obtained from the back of the retail box:
- Sufficient 12V support
- Super high efficiency (Up to 85%)
- Double forward converter circuit design
- Smart and silent fan control
- Ultra ventilation (Honeycomb structure)
- Universal video card support
- Patented easy swap connector
- High reliable aluminum electrolytic capacitors
- Active power factor correction (99% PFC)
- 12cm ball bearing cooling fan
- Soft mounting rubber cushions
- All in one DC cabling design
- Detachable modular cables
- Universal AC input (Full range)
There's one slightly confusing thing here -- at the back, and on Seasonic's product PDF on their website, it says that the M12II has a 3-year warranty. However, at the front of the package, it says that Seasonic covers this product for 5 years. A closer look indicates that the 5-year warranty promotion at the front of the retail box is really a sticker, so I would guess that it's been revised to 5 years from 3 years originally.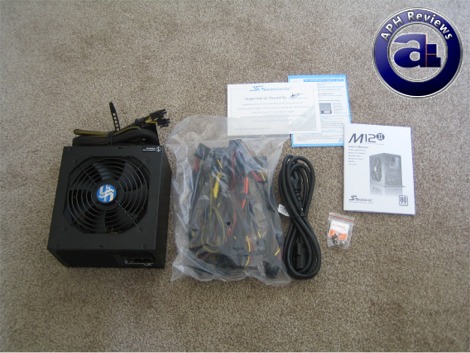 Out of the box, you will receive the following:
- 1x Seasonic M12II 500W Power Supply
- Detachable cables for use with the modular power supply
- User's manual
- Warranty/RMA instruction sheet
- A signed inspection certificate
Included cables:
- 2x SATA power cables, 3 devices each (6 total)
- 3x Molex power cables, variable devices each (8 total)
- Y-adapter for Molex to 4-pin FDD (2 devices total)
- 1x PCIe 8-pin
- 1x PCIe 6-pin
The ATX 24-pin, ATX 4-pin, and EPS 8-pin connectors are not detachable.
---
Page Index
1. Introduction, Packaging, Specifications
2.
Physical Look - Outside
3.
Physical Look - Inside
4.
Minor Tests and Conclusion