By: Ben Joubert
July 26, 2019
Years ago when I was just getting into gaming, I started to play Counter-Strike: Source. It was a great game and I had lots of fun. After I discovered the mods, my interest went up even more and I sunk many hours into it. Fast forward to when Counter-Strike: Global Offensive came out, I started to play the ranked matchmaking. I played with a couple of friends and it was always very enjoyable. While we are playing, every now and then, one of my friends would mention about our teammates, "How did he not hear that?" What my friends were talking about, of course, were footsteps that were far away or some of the bomb noises. I got a better set of headphones after a while, but still I could not really hear some of the more subtle noises. Since then, I have never really found headphones that could properly identify the subtle noises. Even hearing the direction of the noises has not been particularly easy. Either my friends got really good headphones, I have bad hearing, or they are exaggerating. I am guessing it is probably the latter, but whatever it is, today, I am reviewing the ADATA XPG EMIX H30 headphones along with the Solox F30 amplifier. Will these be able to identify the more subtle noises in-game? Will I be able to correctly identify where sounds were coming from? Read on to find out!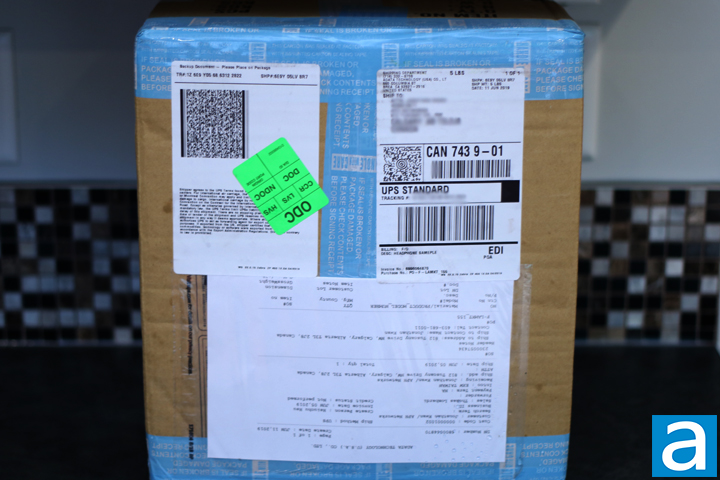 The ADATA XPG EMIX H30 arrived in a medium sized brown corrugated box. All the edges were wrapped in tape, which definitely meant everything was kept together. The box did not have too much damage, meaning UPS did a great job at keeping it safe. Just like many of the products we review here at APH Networks, the XPG EMIX H30 arrived from California; this time the city of Brea. After opening up the box, I was met with plenty of plastic air pockets to soften any blows to the package. Overall, the headphones arrived safely here to us here in Calgary, Alberta.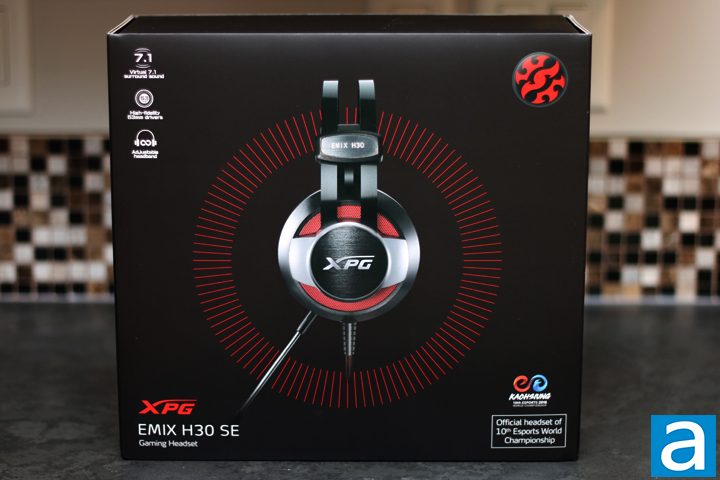 Some classic colors for gaming gear is used on the retail packaging, namely red and black. The ADATA XPG EMIX H30 is featured on the front with some red lines to accent it. The rest of the box is covered with a black background, while there are some important features found in white around the perimeter. In the top left, we see that these headphones have 7.1 virtual surround sound, 53 mm drivers, and an adjustable headband. On the back of the box, some more details are featured in greater clarity.
Before we move on, here are the specifications from the manufacturer's website:
Specifications
XPG EMIX H30 Gaming Headset
Speaker dimensions: Ф53 mm
Impedance: 32Ω±15%
Sensitivity: 110±3dB
Frequency response: 20Hz-20,000Hz
Rated power: 25mW
Power capability: 100mW
Cable length: 2.4M
Plug type: 3.5mm
Microphone unit: 6 x 2.7mm
Mic alignment: Unidirectional
Mic sensitivity: -42±3dB
Mic frequency response: 50Hz-10,000Hz
Standard operating voltage: 5V
Warranty: 2 years
XPG SOLOX F30 Virtual 7.1 Gaming Amplifier
Audio performance: Virtual 7.1 channel surround
Selectable equalizer modes: Gaming, Movie, Vocal, Music
USB ports: 3 USB
Audio/mic port: 2 audio ports (headset and speaker), 1 mic port
Audio adjustment: Audio switch button;Audio volume control
OS compatibility: Windows XP, Vista, 7, 8, 8.1,10, Mac OS X 10.6 and later
Note:
1. Switch: audio switch button to alternate between headset & speaker
2. USB power management
3. Supports multi-device charging
4. XPG Gaming lighting system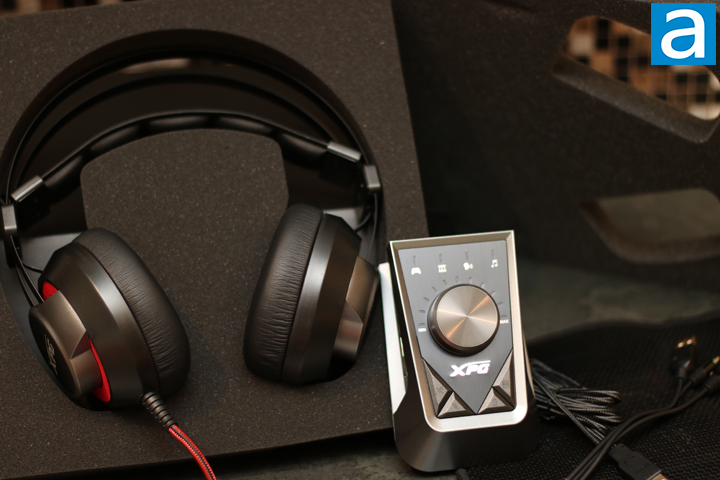 Inside of the retail packaging, we find the ADATA XPG EMIX H30 headset nestled in plenty of soft foam to keep it safe. The small Solox F30 amplifier sits below all the foam under a thin layer of cardboard. Also found underneath the thin layer of cardboard are the instruction manual and a soft mesh bag to keep the headset safe. The bag is big enough to keep the amplifier as well. All in all, the packaging is high quality, ensuring the safety of the products.
---
Page Index
1. Introduction, Packaging, Specifications
2.
Physical Look - Hardware
3.
Subjective Audio Analysis
4.
Conclusion