By: Jonah Chow
November 4, 2022
2022 was the year I decided to attend many music festivals, or as they are more popularly known as, "raves". What is the appeal behind a rave though? Since it is all electronic music, there is rarely any live singing by the performers. Being an EDM enthusiast, I found it to be fun to listen to the producers' music mix that is usually not available to the public. There are also many fancy light shows to accompany the music, which is a visual treat for someone who enjoys their RGB LED lighting. On top of all of that were the people I went with or ran into. What really made these music festivals fun for me was the energy of all those around me, specifically from people who just wanted to dance to loud electronic music. It made the experience that much more exciting, especially paired with that fact I got to listen to the songs of some of my favorite EDM producers. All in all, music festivals were a fun experience, but I also enjoy being immersed in a virtual environment of good sound with a quality set of headphones. This neatly brings us to today's review of the ASUS ROG Delta S Wireless, a wireless headset by ASUS designed for gaming that promises "balanced sound signature to immerse you with detailed audio with more depth and texture compared to standard headsets". Is the Delta S Wireless what ASUS claims it to be? Keep on reading to find out!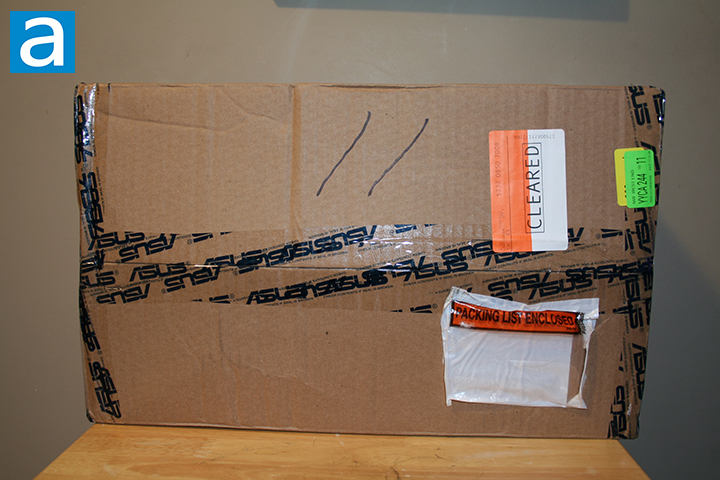 Our review unit of the ASUS ROG Delta S Wireless came in a medium-sized, brown corrugated cardboard box from ASUS' American offices in Fremont, California, USA. Using FedEx International 2day, the headset arrived safely to us here in Calgary, Alberta, Canada for our review today. The ASUS ROG Strix B660-I Gaming WiFi accompanied our set and was reviewed a few weeks back by Yours Truly.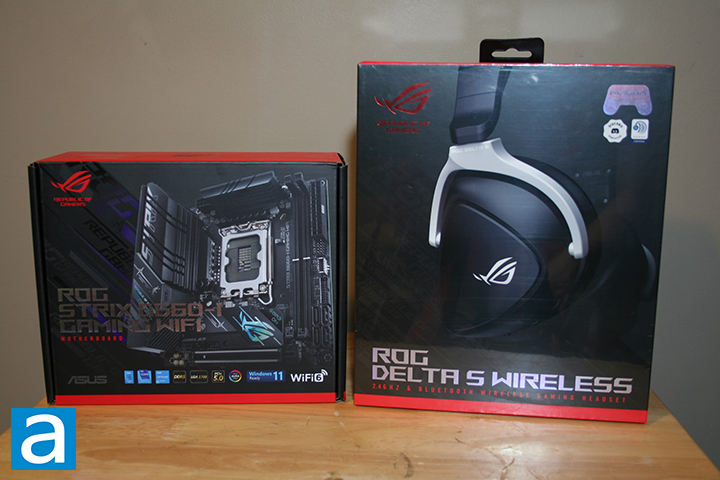 The retail packaging for the ASUS ROG Delta S Wireless uses a red and black color scheme, with the red being used on the top and bottom and the black being used everywhere else. The image of the headset takes up most of the real estate on the front. The ROG logo and brand name can be seen printed at the top left. The product name is shown at the bottom with the text "2.4GHz & Bluetooth Wireless Gaming Headset" below. Some certifications by Discord and TeamSpeak are seen on the top right of the box along with a PlayStation 5 support sticker. More specifications can be found at the back of the box.
Speaking of specifications, before we move on, let us take a look at the detailed specifications of the ASUS ROG Delta S Wireless, as obtained from the manufacturer's website:
Features
-Low-latency wireless 2.4 GHz and Bluetooth® connections provide greater freedom
-Exclusive 50 mm ASUS Essence drivers and airtight chamber design offer immersive sound
-AI Beamforming Microphones with AI Noise Cancelation ensure exceptional voice pick-up and reduce 500 million types of background noises for clear in-game communication
-Fast charging provides 3 hours of use with a 15-minute charge, plus up to 25 hours of total battery life for non-stop gaming
-Lightweight design with ergonomic D-shaped ear cushions provide long-lasting comfort
-Extensive compatibility includes PCs, Macs, PlayStation® 5, Nintendo Switch™ and mobile devices
Specifications
Product Type: Wireless headset
Usage Scenario: Gaming
Interface: Wireless
Connector: 2.4Ghz, BT
Support Platform: PC, MAC, PlayStation® 4, PlayStation® 5, Nintendo Switch, Android, Bluetooth device
Driver Material: Neodymium magnet
Driver Size: 50 mm
Headphones Impedance: 32 Ohm
Headphones Frequency Response: 20 ~ 20000 Hz
Microphone Pick-up Pattern: Bi-directional
Microphone Sensitivity: -37 dB
Microphone Frequency Response: 100 ~ 10000 Hz
AI Noise Cancelling Microphone: Yes
Active Noise Cancellation: No
Channel: Virtual 7.1
Aura: No
Battery: 1800 mAh
Foldablility: Yes
Weight: 310 g
Carry bag/box: No
Extra ear-cushion: Yes
Color: Black
Cable: USB-C charging cable: 1 m
Accessories: User guide, ROG Hybrid ear cushion, USB-C to USB 2.0 adapter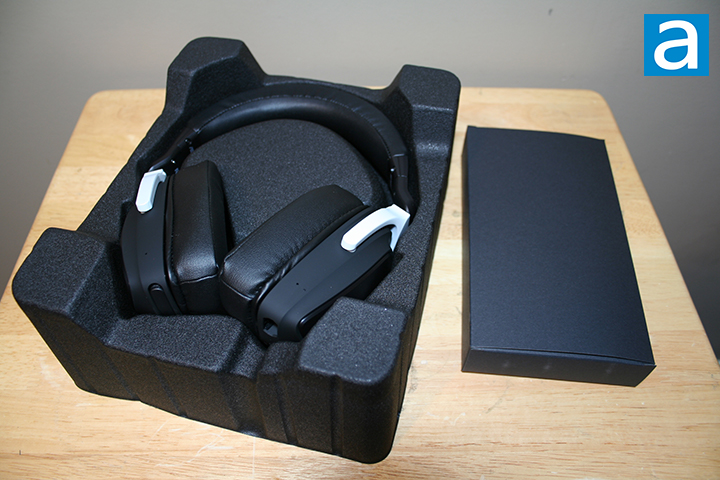 Unboxing the ASUS ROG Delta S Wireless was a standard process with nothing special of note. Opening up the retail box, we are greeted with the headphones themselves folded on a plastic tray. A box with the accessories can also be found. Overall, the retail packaging did its job as all the contents of the box arrived undamaged.
---
Page Index
1. Introduction, Packaging, Specifications
2.
Physical Look - Hardware
3.
Subjective Audio Analysis
4.
Conclusion