By: Jonathan Kwan
December 22, 2017
What makes us human? Even though we can sit here and name all the shortcomings we as a human race has fallen short of what we ought to be in front of our maker, there are many beautiful things that are a part of humanity that makes us human. Ever since the beginning of time, we live to tell and we gather to hear stories. And think about it -- every form of communication, in a way, has been made into a storytelling vehicle. Before the invention of written languages, people used spoken languages to tell stories. When written languages were invented, written stories became a thing. When audio recording came into existence, people also used it as a storytelling medium. And what more do I need to say when people learned how to record and edit videos? Of course, the art of storytelling has always been the ability of the storyteller to make others see things through their lens from their perspective. That said, with being human, we do not like to be complacent and we always try to be innovative. The way stories can be told could change. While I enjoy seeing things documented from one perspective through the lens of one person in a traditional video, the advent of the 360 degree camera may revolutionize how a story can be told through a video recording. Today, we have the Camorama 4K action VR 360 degree camera. If you have never heard of this company before, Camorama is a new startup and has only one product under the same name. With YouTube and Facebook supporting 4K 360 degree videos, is the Camorama worth buying for next-generation storytelling? Read on to find out as we look more into this product along with some video demonstrations for you to experience!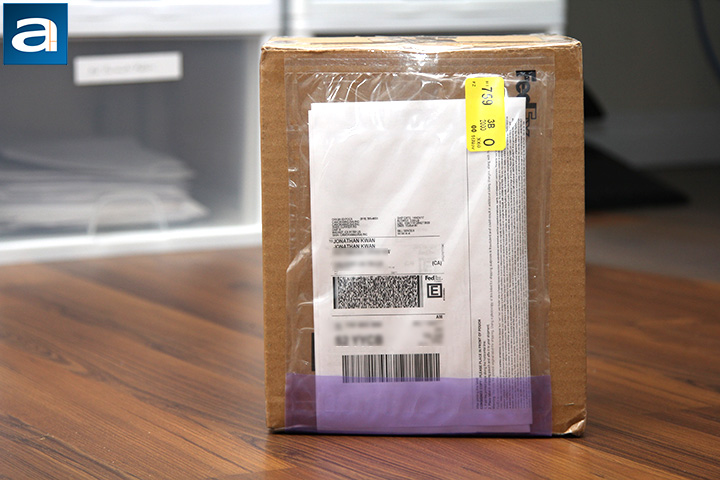 Our review unit of the Camorama and its accessories came in a relative small, brown corrugated cardboard box from the company's American offices in Walnut, California, USA. A quick search indicates a few companies we have worked with in the past are also located in this suburban city in the eastern part of Los Angeles County, including AZIO and Phanteks. Using FedEx International 2day, everything arrived in excellent condition to us here in Calgary, Alberta, Canada for our review today.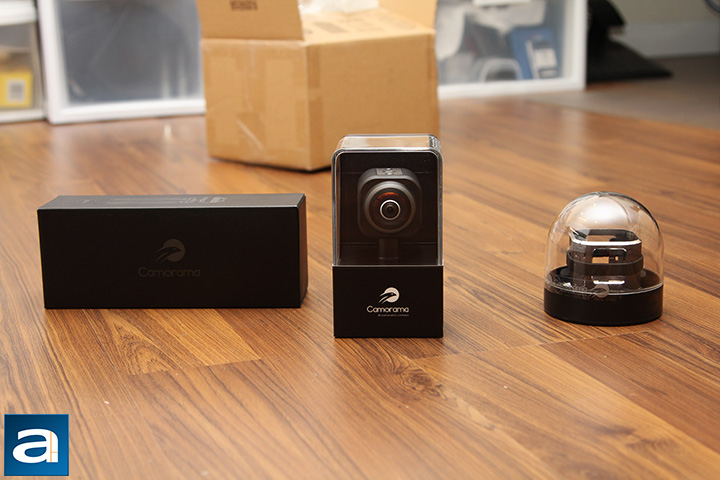 Camorama included three items for us in the shipping box. The packing list includes the Camorama camera itself, a metal shell, as well as a tripod grip, which we will take a look at all in detail in the next page of this review. All three products are well-packaged to make them all look like classy boutique products. Starting with the Camorama camera, it is secured inside a minimalist hard clear plastic shell with its branding printed on a predominantly black background. There is almost no technical information on the box; just enough for you to know what it is. The metal shell accessory is encased inside a clear plastic dome and secured down by its tripod thread screw socket. At some point, I was almost convinced the clear plastic dome was actually a part of the accessory, haha. Lastly, the tripod grip is laid neatly across in a rectangular Camorama branded cardboard box; once again, elegant and classy from all angles. If the background color was white rather than black, the Apple vibe would be real.
Before we move on, let us take a look at the technical specifications of the Camorama, as obtained from the manufacturer's website:
Processor: Ambarella S2E88
Sensor: Sony IMX377
Video Mode Resolution:
- 30fps: 2880x2880 (4K), 1920x1920, 1440x1440
- 240fps: 960x960
Internal Storage: 64G/128G
Field of View: 360°x230°
Lens Aperture: f/2.4
Battery Endurance: 1300mAh; 4K video recording 1.5h
Water Proof: 15m with case
Interface: Micro USB
Weight: ≤120g
Dimension: 48x48x51 mm / 1.89x1.89x2.0 inch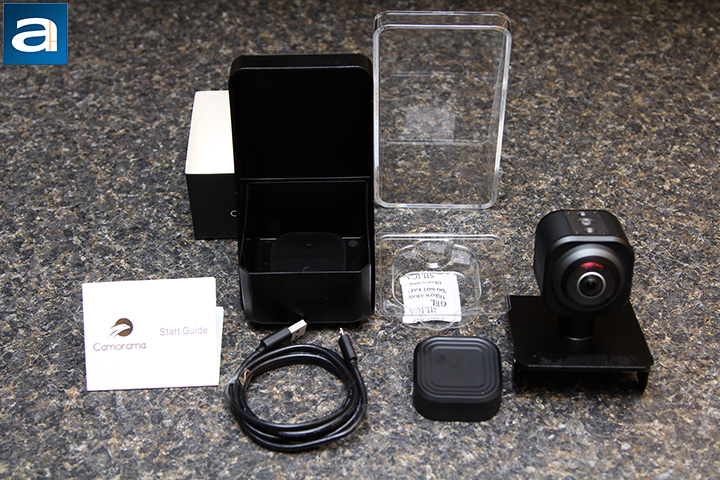 After peeling off all the Camorama branded tape, you can take apart the clear hard plastic shell and expose the Camorama 4K 360 degree camera. Out of the box, you will receive the Camorama itself, a magnetic lens cap, Micro USB to USB Type-A cable, and a quick start guide. There is not a whole lot of stuff out of the box, but everything you need to get going is here.
---
Page Index
1. Introduction, Packaging, Specifications
2.
Physical Look - Hardware
3.
Mobile Application and PC Software
4.
Sample Videos and Analysis
5.
Conclusion