By: Aaron Lai
November 1, 2019
When I went to San Francisco two years ago, I stayed at an Airbnb on Nob Hill. There were highlights about our accommodation, such as the good location and proximity to public transit. The living situation in our area was a bit cramped, especially with us sharing washrooms with other residents, but it was expected. However, if there was one thing to nitpick, it was actually the owners of the complex. Everything seemed fine, but on the last day, they invited us into their own quarters to watch a basketball game on the television. The owner's brother was also over that evening and so they started chatting about their family business. Unfortunately, they stopped watching their Golden State Warriors and the real match started in the living room. What started as playful jabbing devolved into fierce verbal sparring. At this point, my friend and I left the room, because we had enough of the battles both on and off the court. Their bantering continued through the night until we went to sleep. Despite its conveniences and benefits, the one thing that stuck in my memory was the one incident to leave me with a sour impression. Obviously, this does not speak for all Airbnb hosts, but this can often be true of impressions in general. While products and items we review may have real benefits, they sometimes can be overshadowed by one or two negatives, especially if they are functional detriments. Today in our hands, we have the third-generation of the Sennheiser Momentum Wireless. What sort of impressions will this pair of wireless headphones leave with us, and will the positives outweigh the downsides? Let us read on to find out!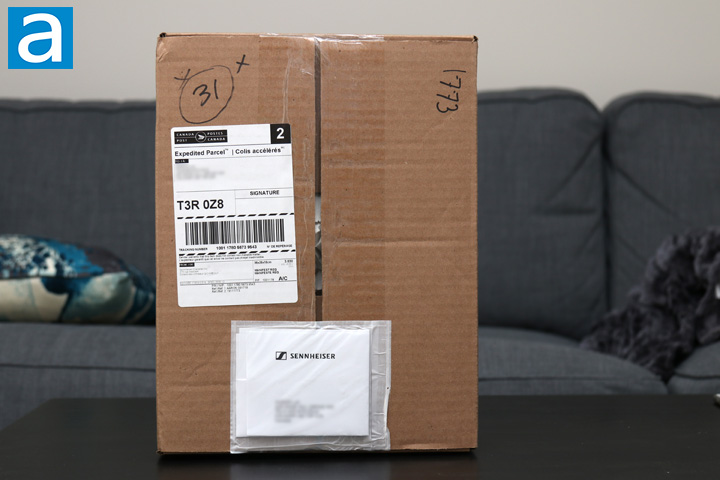 Today's review unit of the Sennheiser Momentum Wireless arrived from Sennheiser's Canadian warehouses in Dollard-Des Ormeaux, Quebec. This small township is located in the suburbs of Montreal. Traveling with Canada Post and their Expedited Parcels service, this corrugated cardboard box arrived in pretty good condition and no real issues to speak of. This box arrived to our APH Networks offices in Calgary, Alberta. Inside, Sennheiser packaged quite a bit of packing paper to ensure the contents of the parcel was not harmed during shipping.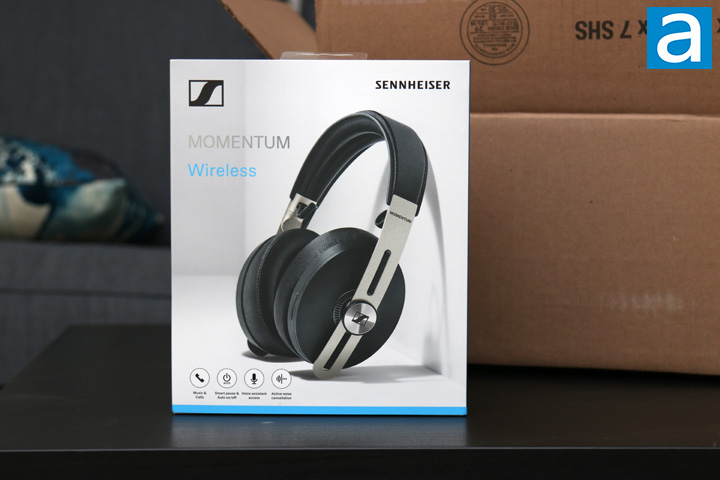 Unsurprisingly, the Sennheiser Momentum Wireless retail container follows the typical Sennheiser branding with its white and blue exterior. The front shows the product name with the company logo and name at the top. A large picture of the pair of headphones is shown at the front. Finally, at the bottom we have four features for the Momentum Wireless, including bringing functionality for both music and calls, its smart pause and automatic on/off, voice assistant access, and active noise cancellation. We will look into these features and more throughout this review. Otherwise, the back shows off a few more features in multiple languages.
Before we continue on, I have obtained the specifications from the manufacturer for your perusal:
Color: black
Frequency range: 6Hz - 22kHz
Bluetooth Version: Bluetooth 5 compliant
NFC: yes
Supported Profiles: A2DP, AVRCP, HSP, HFP
Audio codec: SBC, aptX™, aptX™ Low Latency, AAC
Audio input: Bluetooth, Analog (mini jack), USB-C
Power supply: 5.0 V DC, 330mA
Battery Specification: Built-In Lithium rechargeable battery
USB Standard: USB-C
Battery time: 17 hours
Noise cancellation: 3 Active Noise Cancelling Modes
App support: Sennheiser Smart Control
Package dimensions: 231 x 193 x 104 mm
Warranty: 2 years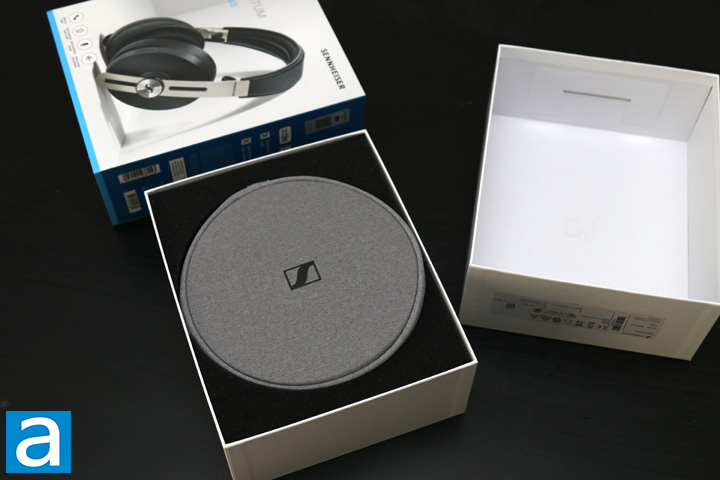 I have generally liked the way Sennheiser packs their premium products and this Momentum Wireless is no different. Once you slide off the front sleeve, you have a blank white box. Upon opening this one, a circular gray fabric case can be found situated in a shell of dense foam. This again prevents any damage to the kit itself. Otherwise, there is some documentation also included with the Sennheiser Momentum Wireless, which includes the general use-case instructions and warranty information.
---
Page Index
1. Introduction, Packaging, Specifications
2.
Physical Look - Hardware
3.
Subjective Audio Analysis
4.
Conclusion