Page 4 - Installation and Conclusion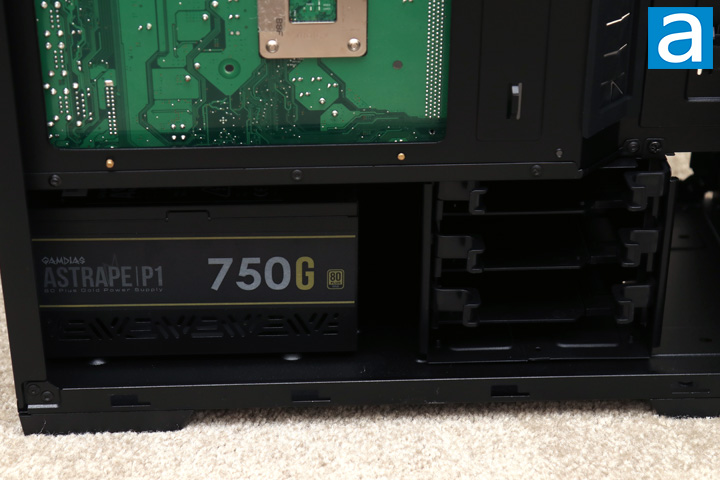 As usual, I started out by installing the power supply in the basement and routing all the necessary cables to the expected spots. As some things are a bit different with the inverted layout on the SilverStone Lucid LD01, it did take a bit more time. As you can see, with the hard drive cage installed in the current position, you will need to be conscientious about how you store your additional cable lengths. I ended up using the large routing area at the front, but that will depend on your cable units and things. As for power supplies, you can install up to a 220mm length unit with some movement of the drive cage. Keep in mind, this will affect your front cooling options too. My GAMDIAS ASTRAPE P1 750G unit is a bit of a longer one at 165mm, so I ended up moving the drive cage after the picture was taken. As for routing its cables, I was actually pleasantly surprised at the sufficient number of openings to plug everything in. Between the side holes or the one at the bottom, I was able to plug everything in without exposing too much cable.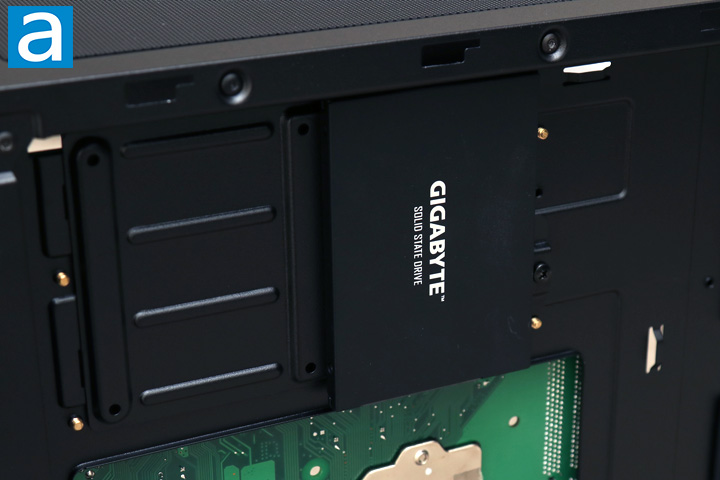 In terms of drive options, we have the drive sled at the back of the motherboard where I installed a Gigabyte UD PRO 256GB 2.5" SSD. This metal piece is held on by a single screw and can accommodate two drives. You can also use the aforementioned drive cage to hold another three more storage drives, for a total of five in the Lucid LD01. This is a pretty good number, especially considering the smaller form factor. Cabling space for drives here was decent, as I did have to squish a bit of the SATA and inline power cables but this is nothing new. As for the drive cage, I really liked the plastic sleds being tool-less, as installing 3.5" drives can be done in a cinch. Obviously, if you install the smaller 2.5" drives you will need screws, but this is as expected.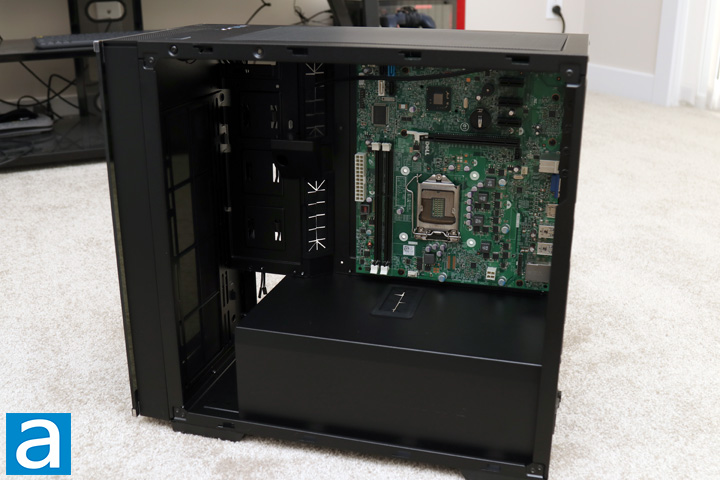 With an mATX motherboard installed, you can see how the motherboard covers the entire area in an upside-down layout. All of the major power and cabling sockets are close to routing holes to make for little to no exposed cables. One cable I did have to route over the motherboard was the audio jack, as it was located in the top and back of the case. Unfortunately, there was no cable hole for routing in that area for this. Otherwise, I really like the rubber grommet over all the major holes as they clean up the area overall. The large plastic GPU holder also does its job for larger cards, especially with this inverted layout. As for compatibility, this case should be fine to fit the major components like CPU coolers and GPUs. According to the manufacturer, SilverStone has given a maximum height clearance of 168mm and a maximum length of 370mm for the GPU. Overall, these numbers should fit most big coolers and GPUs, but obviously your mileage will vary. Otherwise, I found the internal layout to be good in providing users with ample cabling options for the most part. The backside also has quite a few cable tie points, and the Velcro straps also help in this regard.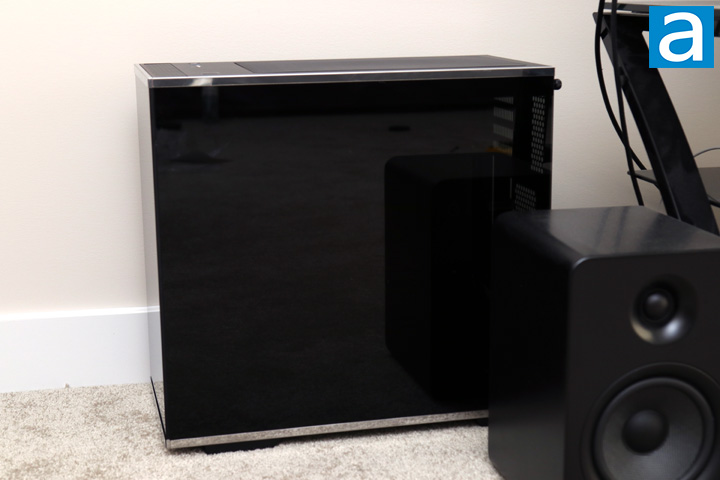 With my system installed and everything plugged in, I fired up the computer for the first time, and everything came to life. With its dark tint, it is practically impossible to see the system inside, unless you throw in some bright LEDs. According to the standard APH Networks sound scale, where 0 is silence and 10 is loud, the SilverStone Lucid LD01 is a 0/10, since it does not come with any stock fans installed. I personally found this case to be adequate in keeping the noise in, but I have heard better sound reducing cases. Obviously, that is not the intent of this case, so you can take it as it is. I still personally would rather have seen some fans included here, at least for added value. The fans SilverStone usually include with their cases are retail-grade, so it would have been nice to see them here. Otherwise, the build looks as clean as always and fits well in my living room setup.
-----------------------------------------
When I returned the car to the rental shop, I explained everything that happened to the rental agency, and the owner of the shop said, "Oh yeah, American Express is great in offering rental coverage". The rest of the process was just as smooth and suffice to say, my colleague Jonathan Kwan was correct. Likewise, while I may have had some doubts about the Lucid LD01, especially with the approach taken to use premium materials, SilverStone has proved me wrong. Starting at the top, this liberal approach is taken quite conservatively, creating a very balanced design. The Lucid LD01's glass and stainless steel edges add to the premium look, yet is designed in a way to still have a subtle finish. In addition, this manufacturer took the right steps to provide mostly up-to-date I/O, including a USB Type-C plug for good measure. Internally, the inverted layout was surprising to me, but we still have classic SilverStone here, which is a good thing. Everything you would expect, whether cable routing spacing and holes is clearly thought through with the sufficient number of holes. Clearance for CPU cooling, graphics cards, and power supplies is also quite sufficient for this form factor. The integrated GPU holder is another excellent feature to see, especially considering the inverted layout. Combine all this with the numerous drive installation options and you can see SilverStone has designed this intelligently. If there were some things to nitpick about, it would be about the things SilverStone could have added. For one, I would have liked to see some included fans, as well as the use of captive screws in here. The other thing I would want is some sort of vibration dampener to protect the glass from making contact and possibly damage each other. At press time, the SilverStone Lucid LD01 can be found for around $115 USD from online retailers. Even without my suggestions, I think the Lucid LD01 is an example of a good looking case with the internal chops to back it up.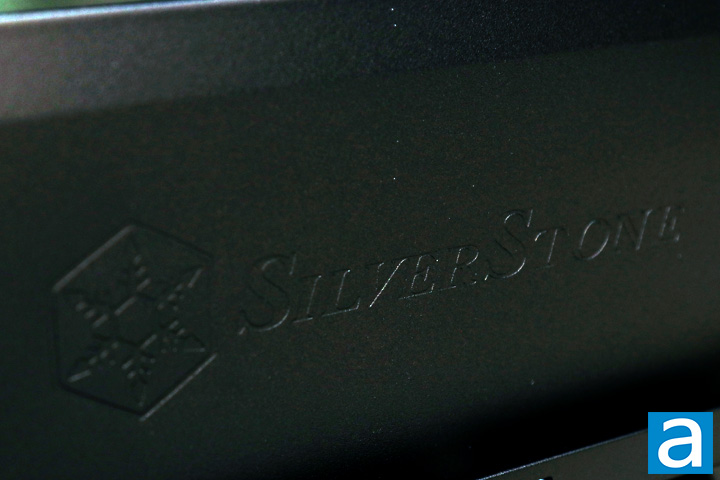 SilverStone provided this product to APH Networks for the purpose of evaluation.
APH Review Focus Summary:
8/10 means Definitely a very good product with drawbacks that are not likely going to matter to the end user.
7/10 means Great product with many advantages and certain insignificant drawbacks; but should be considered before purchasing.
-- Final APH Numeric Rating is 7.5/10
Please note that the APH Numeric Rating system is based off our proprietary guidelines in the Review Focus, and should not be compared to other sites.
SilverStone displays their progressive material choices and wise internal decisions with the Lucid LD01.
Do you have any comments or questions about the SilverStone Lucid LD01? Drop by our Forums. Registration is free, and it only takes a minute!
---
Page Index
1.
Introduction, Packaging, Specifications
2.
Physical Look - Outside
3.
Physical Look - Inside
4. Installation and Conclusion