By: Preston Yuen
March 18, 2014
Fashion and style is a questionable topic, because it's based on subjective opinion most of the time. I can say I like colors like red, black, and white, so any products I obtain must match those criteria; a shiny glass desk, motherboards with a black PCB, a sixty inch HDTV, a red Nokia Lumia 920, and the list goes on. But when my friend walks up to me, he or she would most likely have a very different preference; Subaru Forrester, a white phone, you know the drill. As for Psy, Gangnam Style is the name of the game. I don't know about you, but personally speaking, Gangnam Style doesn't sound very legitimate in my books, haha. Fashion and style obviously can be applied to anything such as clothing, music, and technology. What is interesting though is if you pick any one topic, there's always some sort of trend for each. Clothes cover you up, cars get you to places, and computers help you work more efficiently. While its base function has not changed, the way the job is done has. Even as technology evolves over time, it generally still has the same purpose, albeit in a completely different manner. What we have here today at APH Networks is SilverStone's very own SATA cables: the CP11. They claim that it is the world's thinnest and most low-profile SATA cable. So what's the big deal, anyway? Well, if you're into technological style, these SATA cables would look pretty appealing, especially in a windowed chassis. It's almost as good as slapping LED lights in your case... sort of. From a practical perspective, for the mATX and ITX enthusiasts, thin SATA cables could save you quite a bit of hassle in terms of cable management in a case with little space. Would these cables be worth your while, or are they simply a stylish fashion trend? Keep reading to see what we have in store today!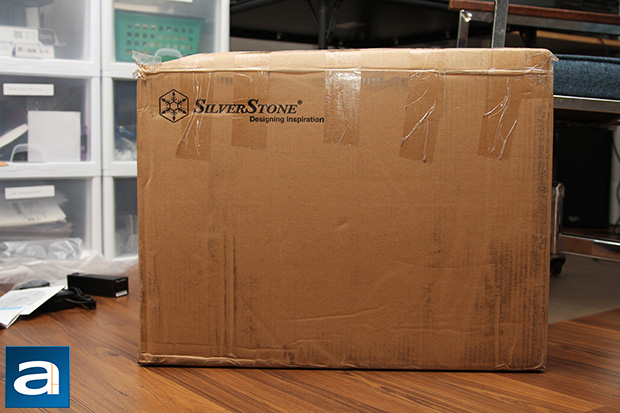 Our review unit of the SilverStone CP11 came with the SilverStone ARM Two SST-ARM22SC reviewed by my colleague Jonathan Kwan a little over a month ago. It came in a uniquely shaped package from the company's American headquarters in California, USA. The brown corrugated cardboard box was a bit distorted at the top, but this is nothing to get alarmed about -- it is bent a bit to accommodate the cables we are reviewing today in addition to the monitor arm. Using UPS Standard, everything arrived in excellent condition as it traveled across the border to us here in Calgary, Alberta, Canada.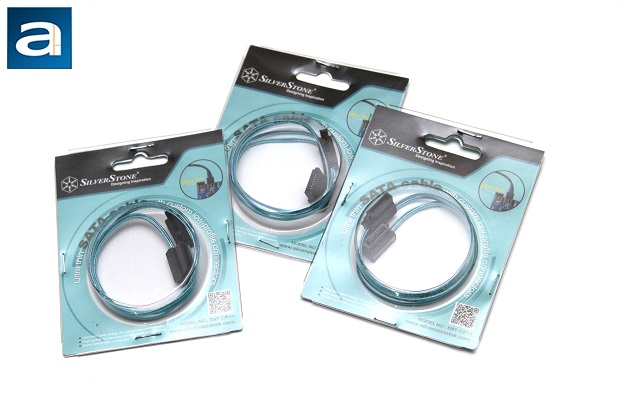 After opening up the box, we pulled out three SilverStone CP11 SATA cables. You will notice the packaging is very straightforward. The CP11s are enclosed behind a plastic cover, while the background is made of slightly thicker than normal stock paper with few descriptions for simplicity's sake. For those that are interested for quick details, there is a QR code in front ready to be scanned by your favorite smartphone application. Other than that, there's nothing much to it. Before we jump ahead, here are the details of the SilverStone CP11, as obtained from the manufacturer's website:
Special Features
- Ultra thin cable design for use on any motherboard
- High quality construction for top speed and reliability
- Super low-profile connectors
Specifications
- Model No.: SST-CP11
- Color: Black connector, blue cable
- Connectors: Lateral 90° angled SATA connector
- Length: 300mm
- Transmitting Speed: 6 Gb/s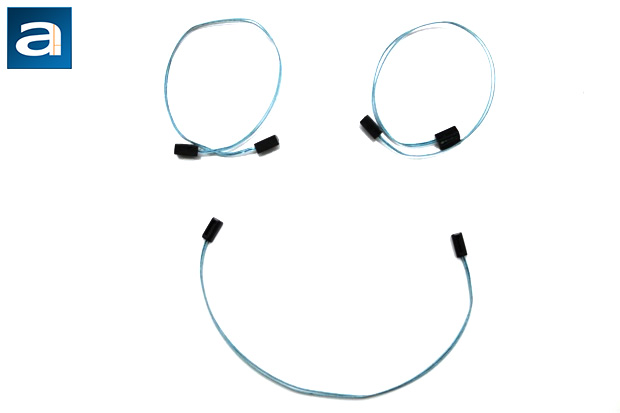 Once again, there is nothing too special to SilverStone's CP11 SATA cables, other than the fact that they look pretty slim; no pun intended. Get three of them and you will make a happy face like I have, haha. For those who are looking for tidy cabling and easy management in tight spaces, especially for Micro-ATX setups or smaller, these SATA cables are a great choice. Even for more exposed setups, the blue cables with black headers make them appealing to look at. Personally, I like to tuck cables neatly away for a clean setup, but I would not mind too much if these cables were exposed. The flexibility of the cable itself is excellent. In other words, they are not stiff at all. In fact, you can bend it in any direction you please with almost no resistance at all. You will see a better example of this in a short moment. You will notice that the CP11 measures to 300mm, as opposed to most SATA cables measured at 450mm to 500mm. For people who have larger chassis, it may prove to be difficult to connect respective parts to the SATA connectors due to distance limitations.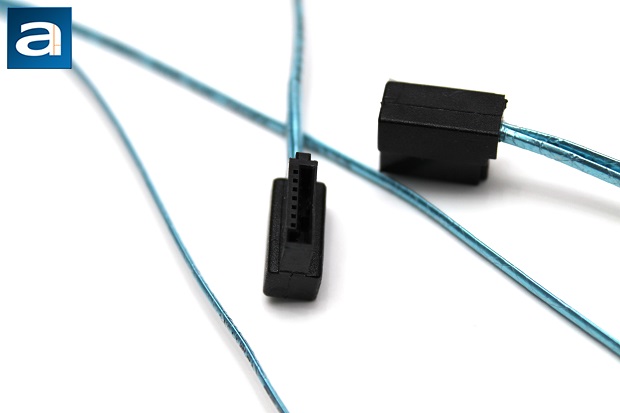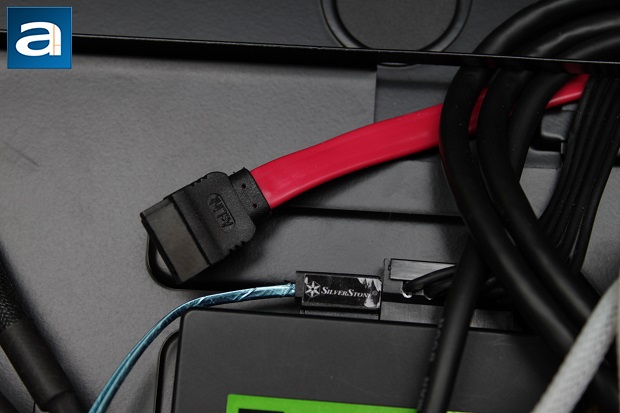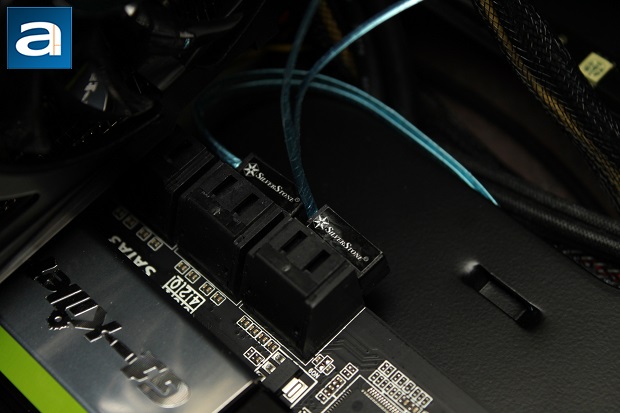 Taking a closer look at the connectors and cable, you will see each SATA cable is separated into two smaller "strands". If you like to know why that is, you can ask the designers at SilverStone directly, haha. You will also notice that opposed to regular SATA cables, the connectors on the CP11 are angled at ninety degrees out. This proves to be an advantage for those people that are looking at a setup where space is a limitation, and that there would be less physical stress on the cable while bending it a certain way, as depicted by the above photos. You can also see from the photos above that I have placed two SATA cables side by side, in which you would then have to bend one cable at a sharp angle. Not to worry, because these cables seem to be quite flexible, and I have tested its flexibility beforehand as well. This should not be a problem for motherboards that have SATA ports bundled up side by side. As a comparison in size, you can see from the second photo above that the SilverStone CP11 is much thinner than conventional SATA cables. This is advantageous for fitting cables through tight spots without having to have all your cables crammed together.
-----------------------------------------
What kind of technology style are you? The SilverStone CP11 ultra low profile and ultra flexible cables provide a new degree of convenience for those who have small cases. With its attractive appearance, for those enthusiasts who are willing to spend the money, I have to say that SilverStone seriously has an eye for the little things. Although it might be slightly shorter than conventional SATA cables, the CP11 is thinner and more lightweight than ever, which proves to be effective in tight spots in small cases. In addition, you don't have to worry about putting too much stress on the cable when flexing it around tight spots, as it seems to be very durable when flexed at a sharp angle. The ninety degree connector is a smart idea in relieving some stress in those tight situations. Ultimately, its size and form is its main advantage. Those who decide to hook up many drives would be able to manage cables easier by bundling thin cables together without having to take up as much space as before. On the other hand, for about $10 each at press time, the SilverStone CP11 may be a hard case for simple cable that usually comes with your motherboard in my personal opinion. Ultimately, the value it provides for the cash is up for your discernment. If you are willing to spend a little more for optimizing your setup, SilverStone's CP11 are quality SATA cables for those who need it. Just remember -- this is a niche product.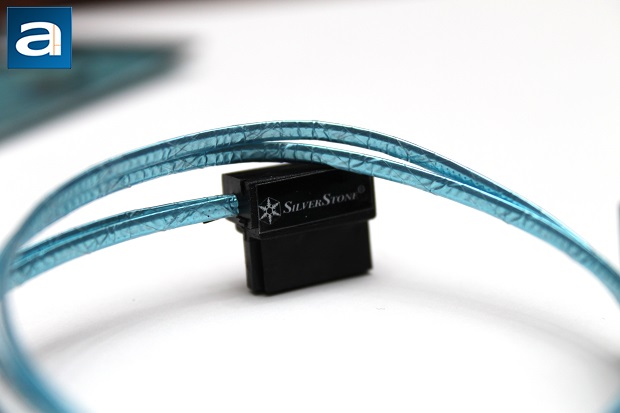 SilverStone provided this product to APH Networks for the purpose of evaluation.
APH Review Focus Summary:
8/10 means Definitely a very good product with drawbacks that aren't likely going to matter to the end user.
7/10 means Great product with many advantages and certain insignificant drawbacks; but should be considered before purchasing.
-- Final APH Numeric Rating is 7.3/10
Please note that the APH Numeric Rating system is based off our proprietary guidelines in the Review Focus, and should not be compared to other sites.
The SilverStone CP11 are thin and flexible SATA cables designed for niche enthusiasts who are cable managing in tight spots.
Do you have any comments or questions about the SilverStone CP11? Drop by our Forums. Registration is free, and it only takes a minute!