By: Jonathan Kwan
July 10, 2007
There's more definition to 'USB' than devices such as the occasion keyboard, mouse, digital audio player, cell phone, and external hard drive. After all, it's called universal serial bus for a reason, right? Nowadays, it's very interesting of how that 5V/500mA of power can be utilized. Just when you thought USB fans and USB lights were the limit, along comes products such as a USB drink warmer or USB fridge. But today, we would like to show you something completely different -- the latest innovation, definition, and secure defense system ever invented for personal computers -- the USB Missile Launcher. You read that right -- USB Missile Launcher. Be sure to warn your friends at your office of your new 'weapon of mass destruction' too!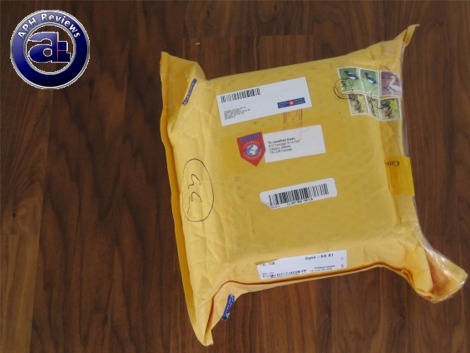 The USB Missile Launcher can be purchased from Usb.brando.com.hk for $35.00 USD. Our unit for this article came from, as the domain name suggests, Hong Kong! Everything arrived in great condition in a large bubble envelope to us using Air Mail.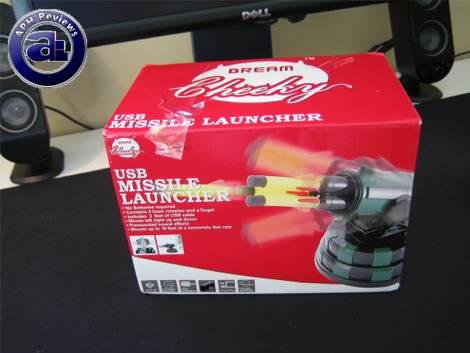 Interestingly, despite the fact that our good friends over at Brando marked it as a 'USB Toy', the customs must have picked something up as it went past their scanners. The 'Missile Launcher' aspect of it probably gained them a load of attention, as the package was obviously opened up and (not very nicely) sealed back ;)
Anyway, our USB Missile Launcher for our article today came in retail packaging. Photos of the product itself were printed on all four sides of the box. Inside the box consists of primarily packaging; two clear plastic trays placed beside each other clamps the contents securely in its place. Specifications and system requirements are written on the back of the retail box.
Speaking of which, before we move on, let's examine the specifications and system requirements as obtained directly and reproduced directly from the box.
Specifications
- No Batteries required
- Contains 3 foam missiles and a Target
- Includes 3 feet of USB cable
- Moves left right up and down
- Prerecorded sound effects
- Shoots up to 10 feet at a extremely fast rate
Minimum System Requirements
- Intel Pentium II or AMD Athlon processor running at 2.66MHz or higher
- Windows XP
- 64 MB RAM
- USB 1.1 port
Disregarding the grammatical errors, I found the system requirements quite funny -- firstly, a 2.66MHz processor? If they mean 'GHz', I don't recall any Pentium II processor operating at nearly that frequency ;) Also, the program itself uses roughly 6.5MB of RAM and almost no CPU load on my Core 2 Duo test system.
Out of the box, you will get the USB Missile Launcher base station itself. In addition, three "missiles" (Darts), driver CD, as well as a target poster are all included as well. The target poster is sized quite well; we'll put it into action in our video in just a moment.
Latest version of the software to operate the USB Missile Launcher can be downloaded directly from Brando's website.
Plastic inserts are placed into the darts themselves, in order for it to retain its shaped until it reaches the consumer. The darts are colored yellow on the foam body, with three red fins and a solid, black foam but flat end.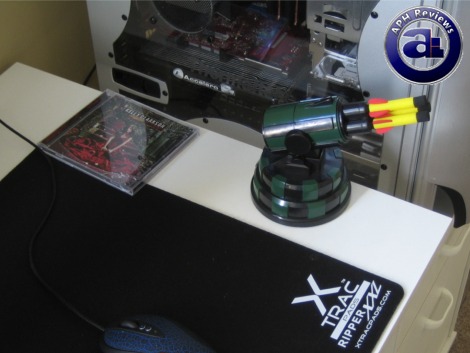 Kelly Clarkson's "My December" is not included out of the box. ;)
Contrary to the party color scheme of the included darts, the base unit has a much more serious look to it. The green and black color scheme denotes a sense of military association. Grips are placed at the bottom of the base unit to ensure stability during usage. After the software has been installed and the USB Missile Launcher connected to your computer, the base unit's turret can be adjusted up and down, as well as rotated left and right on its base using the arrow keys on your keyboard. X/Y axis movements cannot be done simultaneously.
The darts are placed into three available pins; the firing unit is up to your computer's decision. Due to the nature of dart placement on the launcher, the top would be the most accurate; while the bottom two will lose a bit of accuracy. The firing distance is dependent on the initial angle.
Hitting the spacebar on your keyboard means fire. The unit will then charge up for roughly five seconds before a burst of air pushes the darts out. You cannot electronically adjust the base station during this time.
What's a review of such a nifty USB toy without a video? See for yourself the USB Missile Launcher in action!
The sound effects in the background are generated by the software, which can be disabled at your preference as they get annoying after a while. It will not remember your preference, so every time you start the program you'll need to disable it again (Via a checkbox on the main program screen).
During operation, the USB Missile Launcher itself also generates its share of noise as well.
Also as demonstrated in the video, take a close look at how each dart hits the target in relation to each other -- as well as the adjustments. It will take a while to masterfully aim with the USB Missile Launcher, because how its design is implemented limits the accuracy of how and where each dart will hit. It's predictable; but it will take practice.
Special thanks to Fanny over at Brando for making this review possible.
I've been fighting with myself, wondering if I should list the USB Missile Launcher under the 'Reviews' section, or the 'Fun Stuff' section of APH Networks. Since I can't decide, I'll go for both -- but in general, it's quite a cool USB toy -- it's something there to definitely amaze your friends and amuse yourself with. Set one up in your office for some defense around your computer!