As for DJI, you probably already know they specialize in consumer drones and the like. Thus, their showing at CES Unveiled was similar.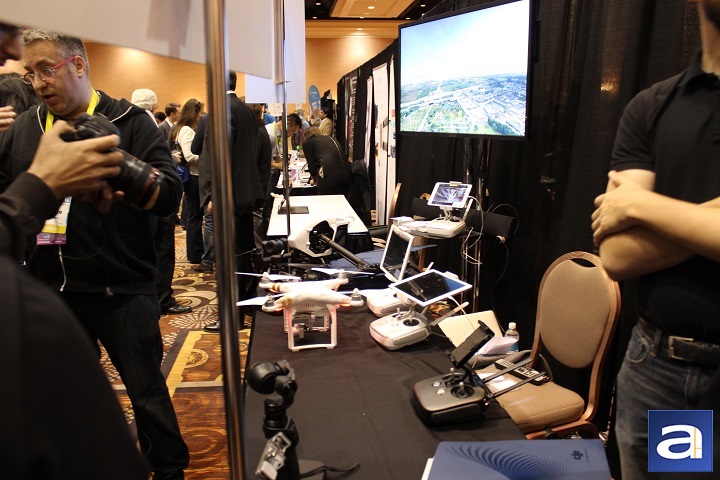 In the furthest shot, we have the DJI Inspire 1, and the DJI Inspire 1 Black Pro. According to DJI, the Black edition was made after listening to user requests. The darker shade means the Pro edition will blend in better during flight, and with photography equipment. Otherwise, the two models are the exact same. These retail for $4799 USD.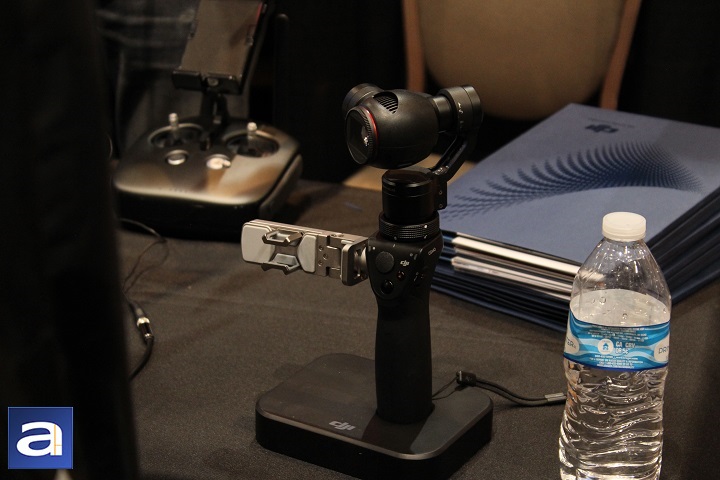 However, the DJI Osmo is their other offering, launched in October of 2015. This handheld product is like a 4K GoPro attached to a rig. DJI has implemented its Smooth Track Technology, which is the same as their drones, and helps in creating smooth and stable videos, without the shakiness of your hands. In addition, you can use your Android or iOS device to pair with the Osmo, with the smart device acting as the viewfinder. The connection is Wi-Fi based, rather than Bluetooth.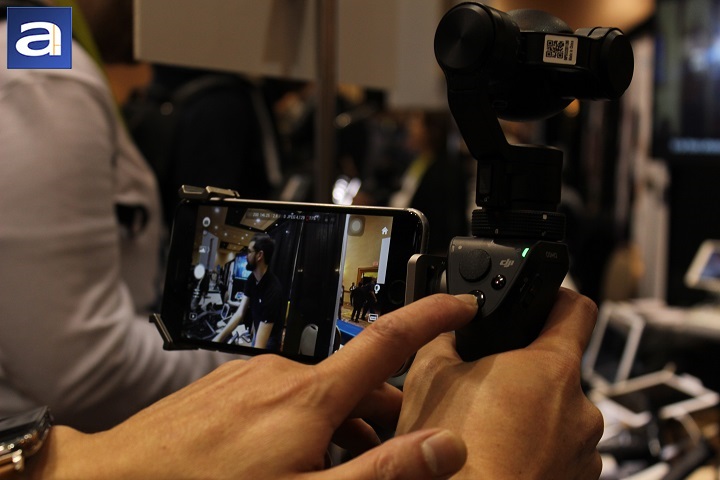 During the demonstration, DJI's Associate Director of Communication, Kevin On, displayed the Osmo's capabilities in tracking and smooth recording. However, there were some issues in connecting the device to the Osmo, but this was more because everyone had their own Wi-Fi for each booth, creating a lot of interference. All in all, the Osmo is intended for all sorts of audiences, from parents who record their children playing, to video bloggers, to sports enthusiasts. MSRP for the DJI Osmo is $650 USD.