Orée is a pretty new company to the scene. They were founded in 2012 in Southern France. At CES Unveiled 2016, we were able to catch a glimpse at some of their high quality products, which you will see shortly. While APH Networks were here, Orée has definitely caught our eye with their display booth.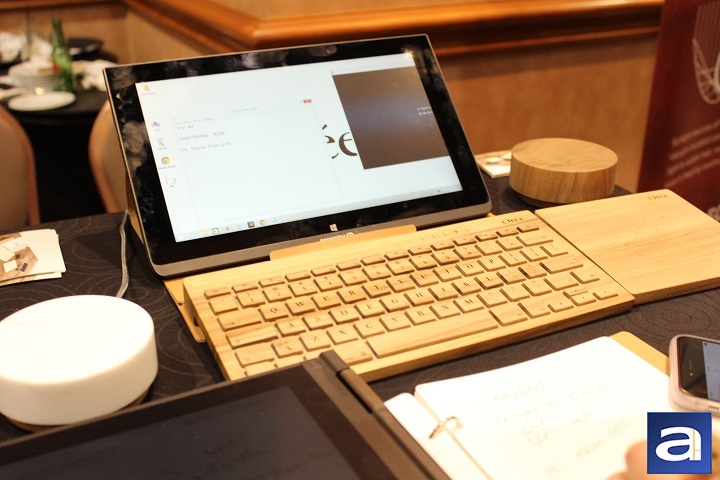 As seen in the photo above, you can see a keyboard and a what seems to be a touchpad, both of which are made of wood with the exception of the electronics that connect to the device either physically or wirelessly. After closer inspection, you will notice that the touchpad also acts as a numberpad. Additionally, playing around with the keyboard and touchpad showed both products were made with high quality wood. However, the keys on the keyboard did not have great tactile feel, and the software interface of the touchpad with the computer had some lag issues. We hope that Orée would be able to polish these features up in their next release. Both the keyboard and touchpad are set at a high pricepoint of $190 USD each.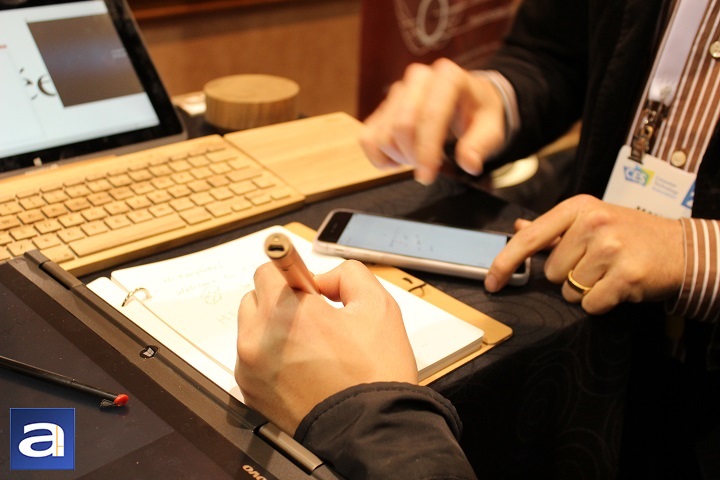 On the flip side, the pen shown in the photo above had a great feel. Its casing is made entirely out of copper, and it also features a camera and Bluetooth sensor, giving the pen a hefty weight and feel. The camera itself is near the tip of the pen, which captures everything you write. The Bluetooth sensor will then take the images and send it directly to your smartphone, which is supported on Android and iOS. This, in essence, transfers all your physical notes to an electronic version. We found this to be pretty neat. However, the pen and notebook (You will see this next) are priced at a astounding $480 USD.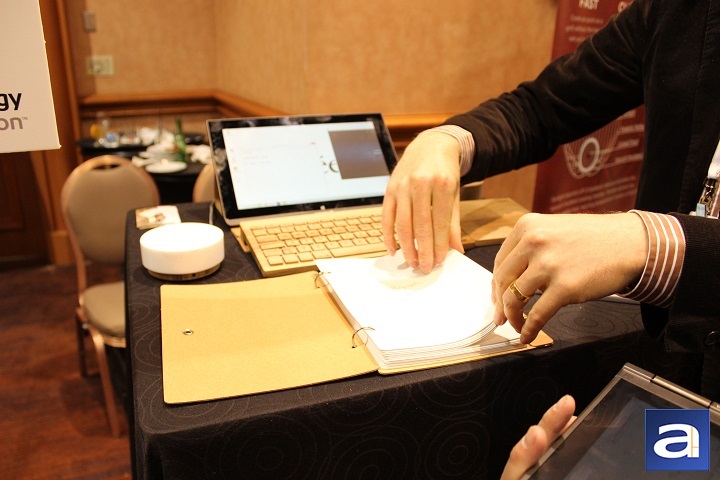 As you may have guessed, the notebook is not something out of the ordinary. It is simply a bound book of A5 "premium" 120g paper. According to Orée, the paper itself is tear resistant and does not leave any feathering with the ballpoint ink. In layman's terms, this means the ink would not spread all over, which is a nice touch.