Phanteks has quite a bit of experience under their belt. We've reviewed some of their chassis recently. However, they never cease to amaze me with their new designs. Here is what they have to offer at CES 2016.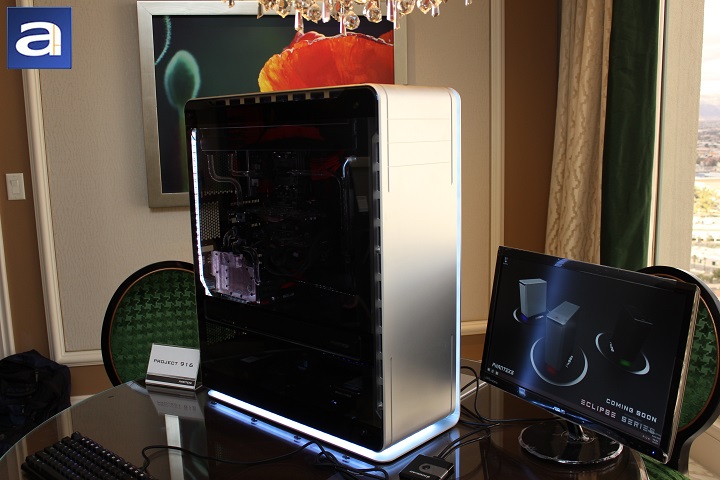 First up is this a "secret" project Phanteks is working on, codenamed Project 916. Like the Phanteks Enthoo Primo we reviewed, it is quite massive, as you can see from the photo above. We do not know too much about it other than a few details. It supports dual motherboards and dual power supplies. It will also be able to utilize a power combo and power splitter. More on that to come in this article. It will be released sometime in Q3 2016. The MSRP is still unknown at this time.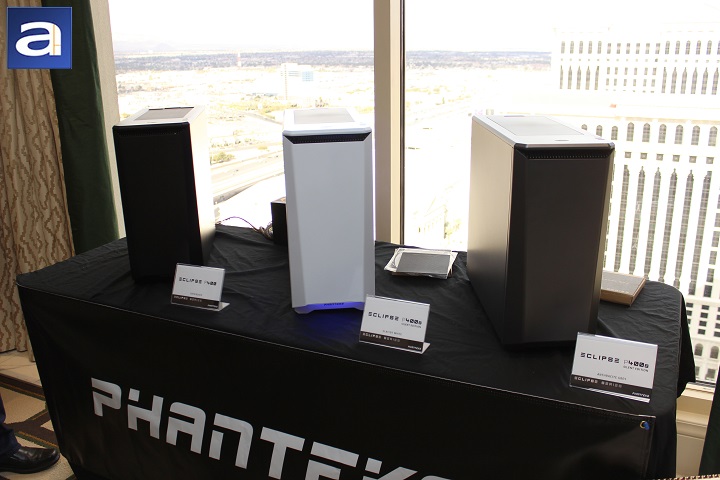 Next up is the Eclipse Series. These are mainstream cases at an affordable pricepoint. There are two models: the P400 and the P400S. The P400 is the regular case, while the P400S is the silent edition with sound dampening material. The P400 Satin Black and Anthracite Gray would go for $69.99 USD, and the Glacier White will go for $79.99 USD. The silent edition will go for $79.99 USD and $89.99 USD for each of the respective colors.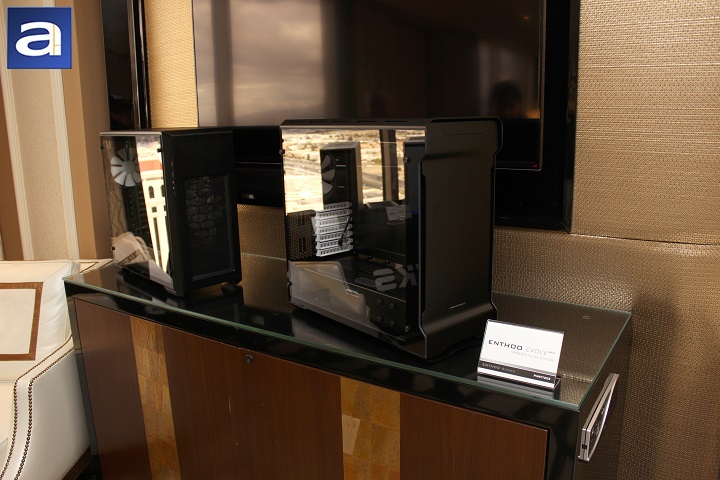 From the photo above, you can see the Enthoo Pro M Acrylic Window on the left, and the Enthoo Evolv ATX Tempered Glass on the right. My colleague Aaron Lai has already reviewed this case. However, what's different about the one displayed here is that instead of plastic side panels on hinges, Phanteks has replaced them with tempered glass panels held in by nuts. The Enthoo Pro M is a similar case, but has an acrylic window. We will be reviewing one of these units in the coming weeks.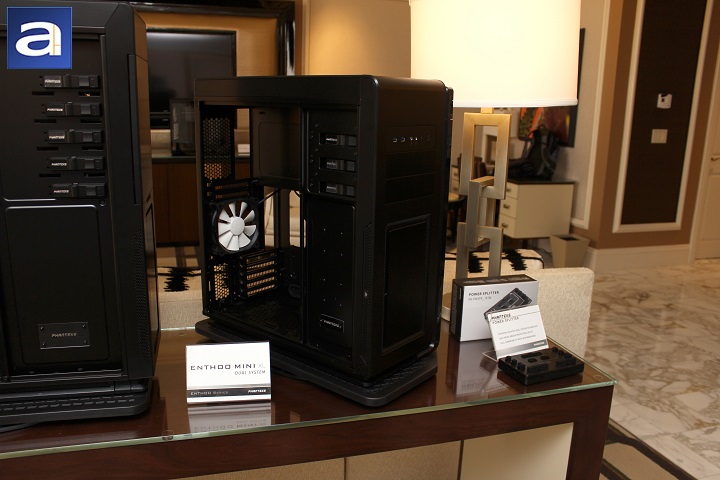 THe Enthoo Mini XL shown above is already available for purchase for an MSRP of $209.99 USD. This is able to house two systems in one chassis, and features a similar layout to the Entoo Primo. Of course, with less space, there will not be as many drive racks or space to fit more components.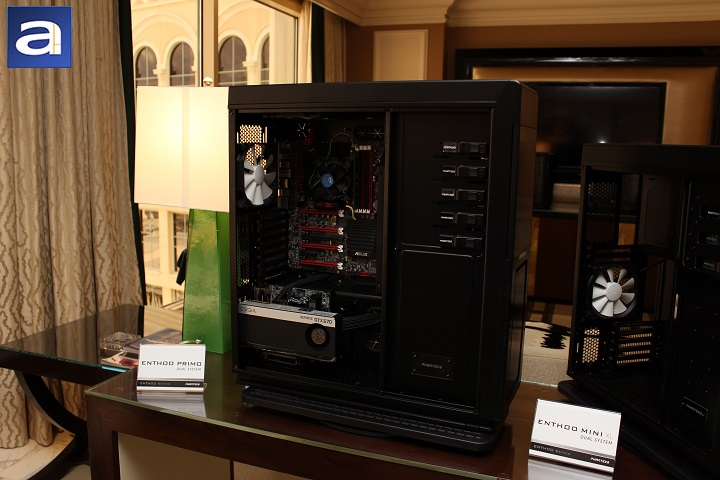 As aforemonetioned, the Enthoo Primo is similar in internal layout design as the Enthoo Mini XL. However, the Primo is much larger to house more components. What is different with this Primo is that it can house two systems, like the Mini XL on display. It will be priced at $259.99 USD.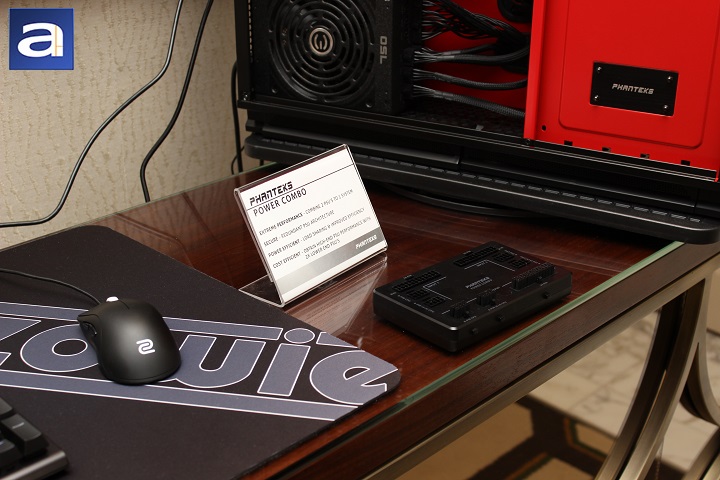 The Power Combo shown here essentially serves as a redundancy accessory for your dual power supplies. If one power supply goes down, the other one will hold down the fort, given the other one has enough power to support all your components. According to Phanteks, two power supplies are more efficient than one. Take two 500W Gold power supplies, for example. Phanteks has tested that with both of them combined using the Power Combo, it is more efficient than one 1000W Gold power supply. The Power Splitter (Not shown here), splits your power to two systems. This would be handy when installed in the dual system chassis from Phanteks. Both these accessories will be priced at $39.99 USD and $29.99 USD, respectively.