Our final audio meeting of the day was with another big company, beyerdynamic. With ninety-two years of experience in the audio industry, beyerdynamic has definitely been a player in the game. While their focus has been on the higher end, targeting the audiophiles, and their offerings today have been no different.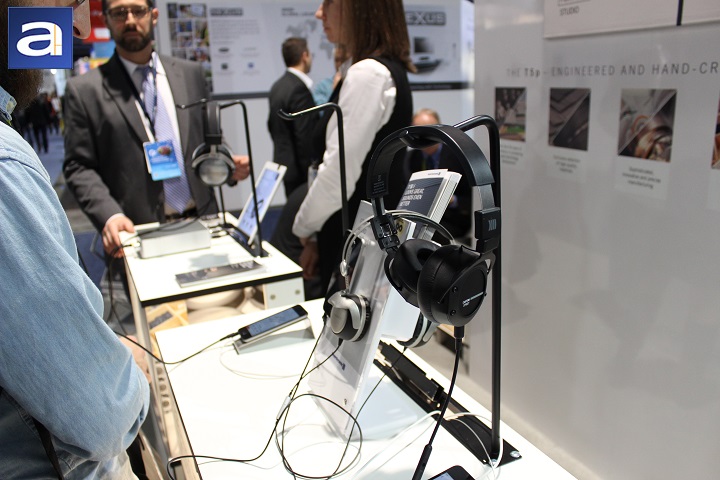 The first two headsets beyerdynamic's Amy Kelly showed us was the two Custom One Street and Custom One Pro Plus have been around for approximately a year, as they were launched in CES 2015. The Street headset is an on-ear headset, while the Pro Plus are over the ear models. What is interesting however is the fact these two headsets have switches on both ears to vary the amount of bass in each ear. These are more budget friendly models as well, as they are available for around $150 and $200 USD, respectively.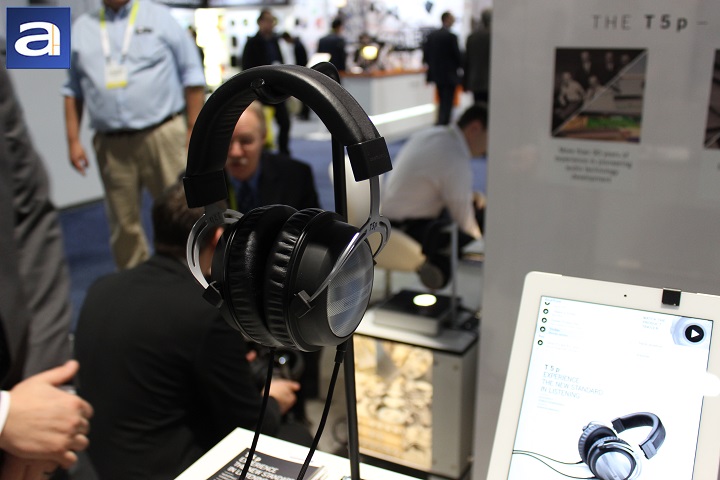 The next product shown to us was the beyerdynamic T5p. This closed-back over-the-ear headset is similar to the T1, with something called beyerdynamic's patented "Tesla" driver. The result is the elimination of disruptive high-frequency resonance, reducing vibrations to a minimum, and a warmer sound overall. The T5p also has a lower electrical resistance of 32 ohms, making for a headset usable with portable devices. High quality materials are found all over the headset, with the metal shielding being made in the same factory as Porsches, and the rest of the headset handcrafted in Germany. The retail price reflects the quality, with a starting price of $1299.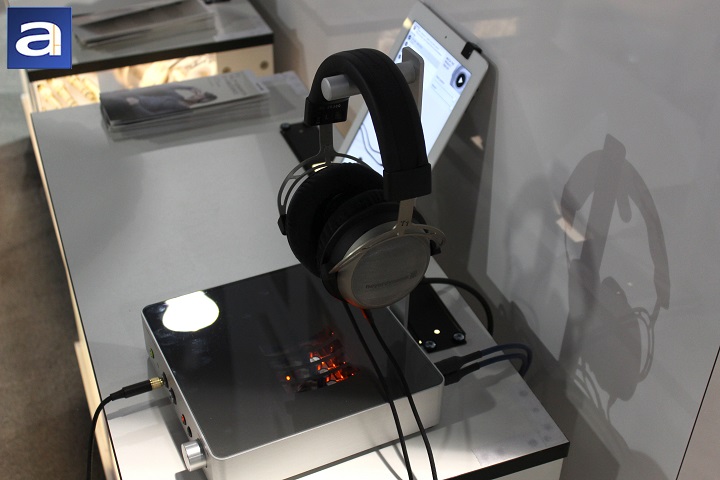 Finally, Amy Kelly showed us the second generation T1. This is beyerdynamic's top reference headset for audiophiles, and the T1 stays the same with its high quality build and materials. However, what has changed is again the Tesla driver inside, which should remove the extraneous resonance and vibrations produced by the audio. However, this headset has a high 600 ohm impedance, and thus requires a good amplifier to drive the headset. The retail price for the T1 is also $1299.
Beyerdynamic has impressed me in terms of their high end quality and material choices, which is great to see. Even though it might be out of the price range for some users, you definitely get what you pay for with beyerdynamic's headsets. Special thanks to Amy Kelly for reaching out to us and scheduling a meet for us at CES 2016.