By: Jonathan Kwan
August 4, 2023
How do you take on a scammer? Recently, I received a call on my cell phone from an unknown number. Normally, I do not pick up from unknown numbers, but since I was expecting a call from another institution, I swiped "Slide to Answer" on my phone just in case. The call started with a man talking about cryptocurrencies, how I am at risk of losing all my assets, and I can pay him to protect or recover the funds. I just laughed and told him I am at no risk of losing any of my assets, to which the person on the other end was confused. "You have never lost any money before?" "You cannot lose any money if you have no money to lose," I told the scammer. "I am a broke man and I do not have a cent to my name." The scammer sounded taken aback, paused for a moment, and apologized for "probably called the wrong person" and hung up faster than I could say "bye". I thought it was very funny how he actually apologized, and there were elements that were expected and elements that were unexpected in this call on both ends. When it comes to power supplies, the be quiet! Dark Power Pro 13 1300W once again pushes both the expected and unexpected all in the same package. The company's latest flagship PSU is understandably a Titanium-grade unit that promises top notch performance, adding a digitally controlled LLC circuit, synchronous rectifier, voltage regulation, and protective circuits compared to non-Pro models like the Dark Power 13 850W I reviewed a few months back. It also adds ATX 3.0 and PCIe 5.0 support from the previous generation, which is something we come to expect for a model released in 2023. But what is unexpected is something that continues with the company's product line, which is a whopping multiple -- six to be exact -- +12V rails that I have not seen since 2009 with the exception of other be quiet! PSUs. Beyond this, what else can we discover about this power supply? We took apart a unit of the be quiet! Dark Power Pro 13 1300W to find out.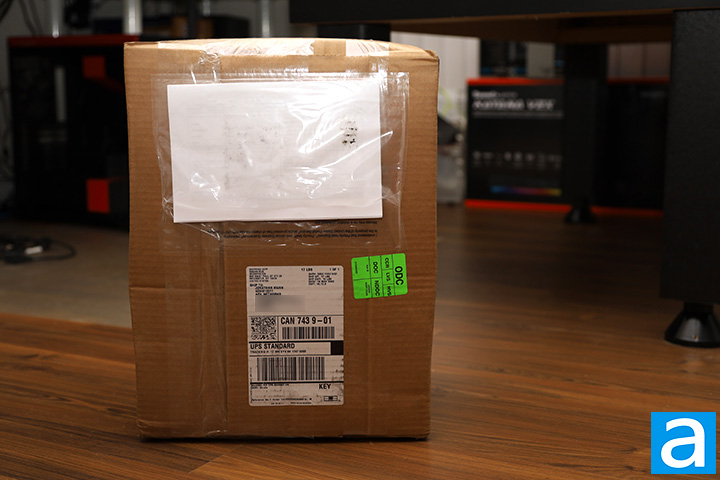 Our review unit of the be quiet! Dark Power Pro 13 1300W came in a medium-sized brown corrugated cardboard box from Rochester, New York, USA from a computer store called ModMyMods. Using UPS Standard, everything arrived in excellent condition to us here in Calgary, Alberta, Canada for our review today.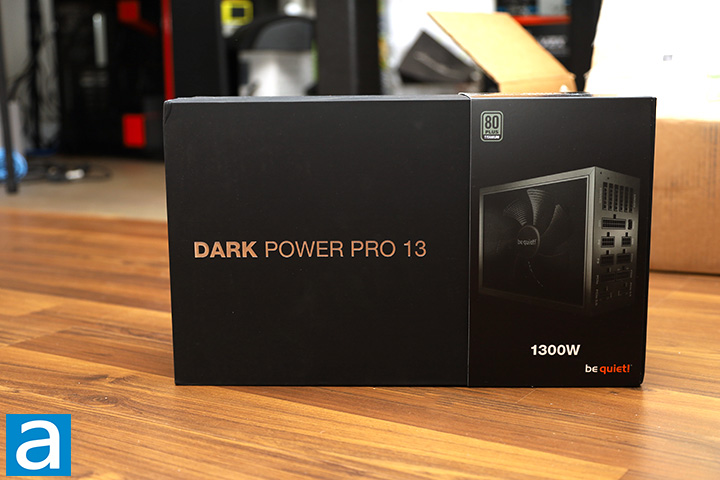 The retail packaging of the be quiet! Dark Power Pro 13 1300W has a consistent color selection with the rest of the company's products I have seen in the past. It is rare to see a clean, classy design for computer components, but be quiet! really pulled it off on this one. The predominantly black color scheme is contrasted by silver or white text. The black woven texture box has only the brand and product name in silver font. Meanwhile, a cardboard strap shows a photo of the power supply in three-quarters view blended into the background. At the bottom right corner, you will find be quiet!'s logo. The 1300W rating is just above that. There is also an 80 Plus Titanium at the top left corner. More information about the brand, specifications, and certifications is found at the back of the strap.
Before we move on, let us take a look at the specifications of the be quiet! Dark Power Pro 13 1300W, as obtained from the manufacturer's website:
Model: Dark Power Pro 13 1300W
Continuous power (W): 1300
Peak power (W): 1400
Form factor: Version 3.0
Form factor EPS 12V: Version 2.92
Topology: Full bridge + LLC + SR + DC/DC
Digitally controlled: ✓
Voltage (Vac): 115 - 240
Frequency (Hz): 50 - 60
Input current (A): 15 / 9
Power factor at 100% load: >0.99
Modern standby: ✓
Power consumption in standby (W): <0.06
Average life time (h / 25°C): >100,000
Operating temperature up to (°C): 50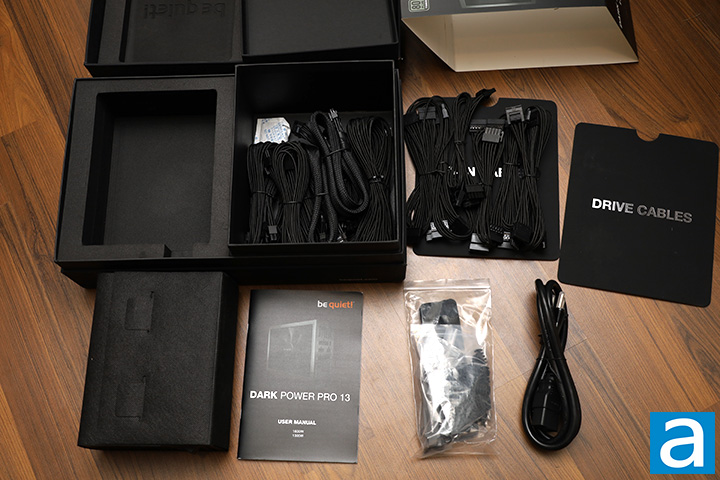 The be quiet! Dark Power Pro 13 1300W's retail package can be opened by removing a lid on top like a shoebox. Upon opening the box, you will find the bundle is reasonable with few extras. Everything is nicely organized with classy inserts that feel high end. What you will get is the be quiet! Dark Power Pro 13 1300W itself between two foam brackets, modular cables, AC power cable, Overclocking Key jumper, Overclocking Key expansion slot switch panel, five thumbscrews, five standard screws, five zip ties, ten Velcro straps, cable holders, and a product manual.
---
Page Index
1. Introduction, Packaging, Specifications
2.
Physical Look - Outside
3.
Physical Look - Inside
4.
Minor Tests and Conclusion