By: Jonathan Kwan
April 21, 2017
What is power? My favorite definition, according to Dictionary.com, is the "ability to do or act; capability of doing or accomplishing something." A lot of times, people in a group setting like to define themselves by showing their power largely through trivial means, like deciding where to go for lunch or what equipment to buy for your next corporate project. However, real power does not come from these meaningless symbolic acts. In my opinion, the "ability to do or act; capability of doing or accomplishing something" boils down to a person's ability to influence change -- where decisions are not made because you ram it through the door, but because you have other people also in positions of power who are in one accord with you, and you can use yourself to mold a culture that fosters an environment where something you want will be accomplished. Therefore, I would argue real power is in the hands of the person who enables other people to do things on their behalf; someone who has no need to make every decision on the table, but can achieve their end goal regardless. In many ways, the power supply in your computer has this kind of power. Not only does it literally supply electrical power to the rest of your computer, the ability of every component in your system to function -- from major components like your CPU to the smallest item like an LED light -- solely depends on your power supply to enable its core functionality. So while your PSU may be a humble part at the bottom corner of your chassis working silently from day to day, it is a part of your PC you simply cannot overlook for its sheer importance. Today, we will take a look at Seasonic's PRIME Titanium 850W. Seasonic has long been known as one of the best power supply manufacturers in the market, and with the company's flagship product in our labs, what kind of power does it truly have? We cracked one open to find out.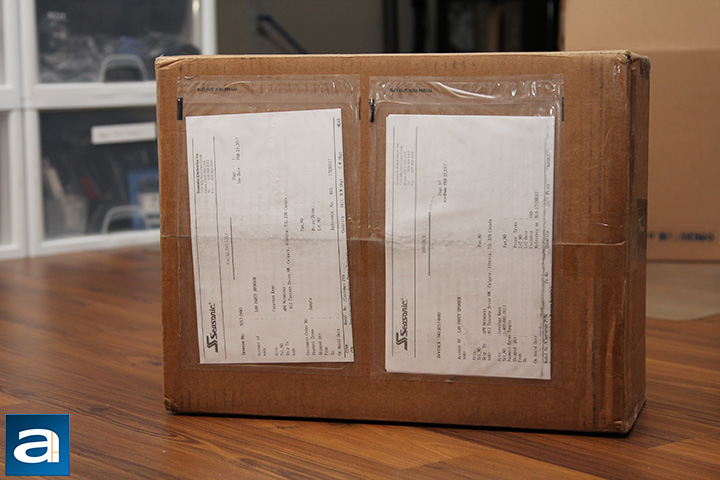 It has been over five years since I have last taken a look at anything from Seasonic. With the last product being the Platinum 1000W, the PRIME Titanium we are reviewing today is a whole efficiency grade above the company's previous flagship. Our evaluation unit of the Seasonic PRIME Titanium 850W came in a medium sized, brown corrugated cardboard box from the company's American headquarters in Azusa, California, USA. Azusa is a city in Los Angeles County with a population of just under 50,000. Using FedEx Ground, everything arrived in excellent condition as usual to us here in Calgary, Alberta, Canada for us to take apart.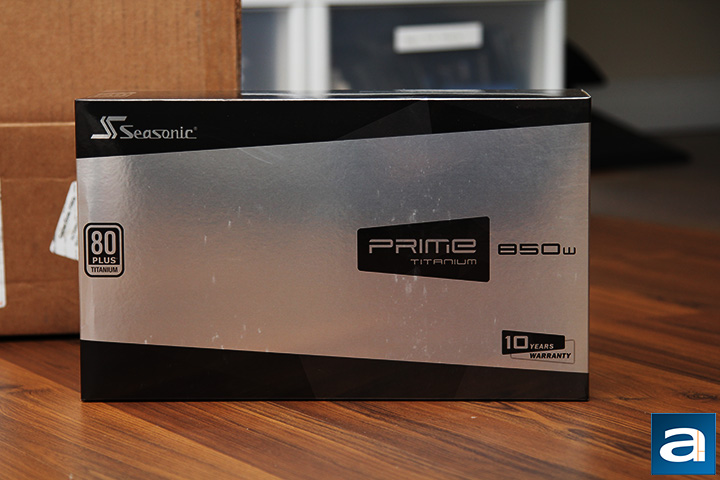 It is a rare occasion a computer component manufacturer makes a retail box that can be considered stylish, but I will have to say Seasonic has done a really good job at making this happen. The otherwise ubiquitous black and silver color scheme of the box is made unique by the use of geometric shapes, as shown in our photo above. The box art is clean in appearance, and it gets the message across very well. At the top left corner, we can see Seasonic's logo, while an 80 Plus Titanium badge can be see along the western edge. On the opposite end, the company's PRIME Titanium branding and 850W model designation is present. The box suggests this power supply comes with a ten-year warranty at the bottom right corner, but it has been upgraded to twelve years according to Seasonic's website. Feature highlights and specifications can be found on the remaining sides of the box.
Before we move on, let us take a look at the specifications of the Seasonic PRIME Titanium 850W, as obtained from the manufacturer's website:
Model name: SSR-850TD Active PFC F3
80 PLUS®: Titanium
Form Factor: Intel ATX 12 V
Dimensions: 170mm (L) x 150mm (W) x 86mm (H) +/-1 mm
Fan Information: Fan Size: 135 mm
Fan Control: Premium Hybrid Fan Control
Fan Bearing: Fluid Dynamic Bearing
Life Expectancy: 50,000 hours at 40 °C, 15 % - 65 % RH
Cable Information: Modularity: Fully Modular
Cable type: Flat black cables
Electrical Features: Operating Temperature: 0 - 50 °C
Hold-up Time: Above 30 ms
MTBF @ 25 °C, excl. fan: 150,000 hours
AC Input: Full Range
Protection: OPP, OVP, UVP, OCP, OTP, SCP
Safety and Environmental: Safety and EMC: cTUVus, TUV, CB, CCC, BSMI, EAC
Environmental Compliance: Energy Star, RoHS, WEEE, ErP Lot 6, REACH
Warranty: 12 Years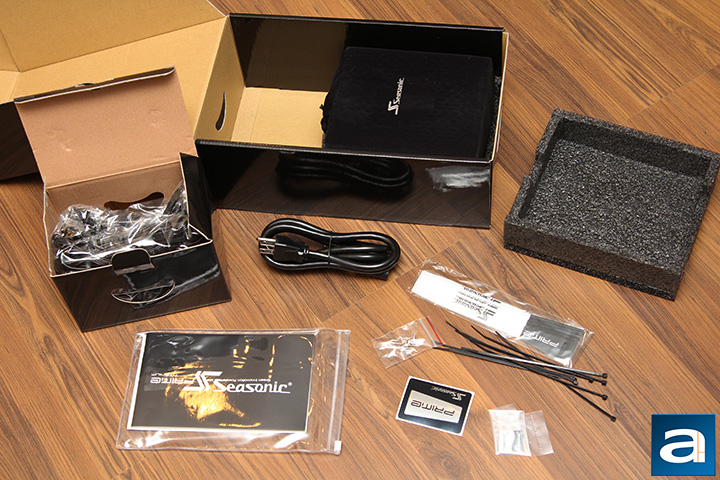 The Seasonic PRIME Titanium 850W's retail packaging can be opened by a flap attached on the right. Upon opening the box, you will find everything neatly organized. The power supply is located inside a drawstring suede bag on the right, cables in a box on the left, and everything else inside a resealable clear plastic bag. Out of the box, you will receive the PRIME Titanium 850W power supply itself, modular cables, AC power cable, Velcro straps, zip ties, four screws, case badge, sticker, and a manual. Everything is presented well and appropriate for a flagship PSU.
---
Page Index
1. Introduction, Packaging, Specifications
2.
Physical Look - Outside
3.
Physical Look - Inside
4.
Minor Tests and Conclusion