By: Aaron Lai
April 5, 2019
As I may have mentioned in a previous review, I used to help out in our church's junior high youth group. One recent Friday, I was asked to help out with driving a bunch of the senior high students to and from a bowling alley. Later in the evening, a group of them huddled by a claw game that guaranteed a prize with every attempt. Unfortunately, the operator of the claw missed their intended target and wound up grabbing some pitiful pink and purple plush. As I drove them back and we arrived at the church parking lot, one by one they left the car to their waiting parents. However, they all seemingly "forgot" the plush and left it in my backseat. I decided to return the favor by putting it in one of their mailboxes, expecting I would never see it again. Fast forward to the second last weekend in March and I was helping out with the youth group again. On the first night of the camp, one of the girls came up to me and ominously told me to watch out for my bag before running off. I had no idea what she was talking about until the next day during lunch. I had taken my camera for photos and was about to put it in my bag when I looked in and the plush castle was nestled at the bottom. As shocked as I was, I immediately recalled what the girl was talking about and laughed while the rest of the youth had no idea what was happening. When Seasonic decided to send us their S12III, there was some familiarity from the name. However, it has been ten years since we have seen this moniker in the S12D. Now we have it with us, what sort of surprises are there in this unit, or is it more of the same Seasonic we have seen for a while now? Let us read on to find out!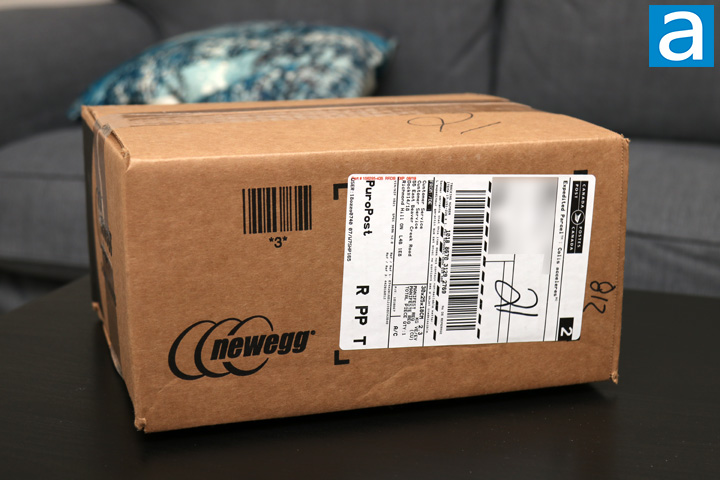 Today's review unit of the Seasonic S12III 500W arrived from Richmond Hill, Ontario, and traveled to our APH Networks offices in Calgary, Alberta. Traveling with Canada Post and their Expedited Parcel service, this box is clearly marked with Newegg all over it. Combined with the origin of this package, I think it is easy to guess this box was sent to us from Newegg. This is not the first time we see packaging marked by an online retailer. Otherwise, this brown corrugated cardboard box arrived in excellent condition without any signs of damage to be concerned about. Even if there was any damage, the inside contents were also cushioned by several air pockets. I grabbed a pair of scissors and popped the box so we could get to the power supply.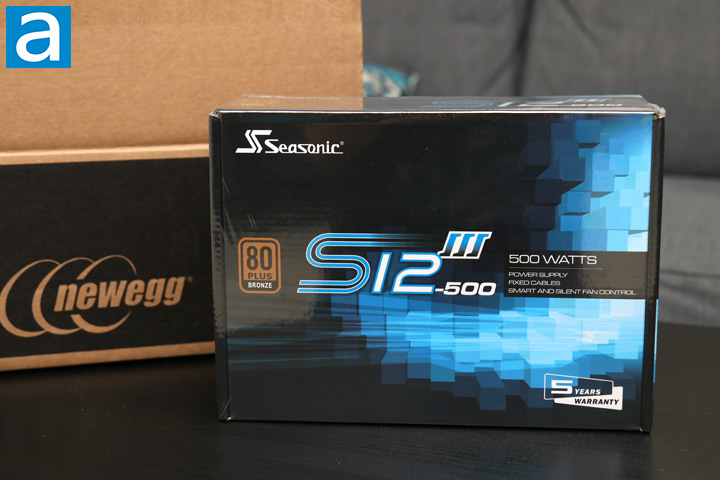 Unlike the other Seasonic power supplies we have received from them in recent times, the S12III 500W is quite a bit more basic in its external appearance. However, we still have a relatively clean blue and black theme with some features on the front. On the left side, you can see the Seasonic logo, followed by an 80 Plus Bronze efficiency sticker and a model name. Otherwise, the right side shows the five year warranty that comes with the Seasonic S12III 500W. While this is notably shorter than some other Seasonic units, this is still quite impressive compared to other competing products. Otherwise, around the sides are some more information about the S12III.
For those who are interested, we have grabbed the specifications from the manufacturer's website for perusing:
80PLUS®: Bronze
Form Factor: Intel ATX 12 V
Dimensions: 150 mm (W) x 140 mm (L) x 86 mm (H)
Fan Information:
- Fan Size: 120 mm
- Fan Control: Seasonic S2FC
- Fan Bearing: Sleeve bearing
- Life Expectancy: 30,000 hours at 40 °C, 15 % - 65 % RH
Cable Information:
- Modularity: Fixed cable
- Cable type: Flat black cables
Electrical Features:
- Operating Temperature: 40 °C
- MTBF @ 25 °C, excl. fan: 100,000 hours
- AC Input: Full Range
- Protection: OPP, OVP, UVP, SCP
Safety and Environmental:
- Safety and EMC: cTUVus, TUV, Gost-R, CB, BSMI, CCC, CE, FCC, C-tick
- Environmental Compliance: Energy Star, RoHS, WEEE, REACH
Warranty: 5 Years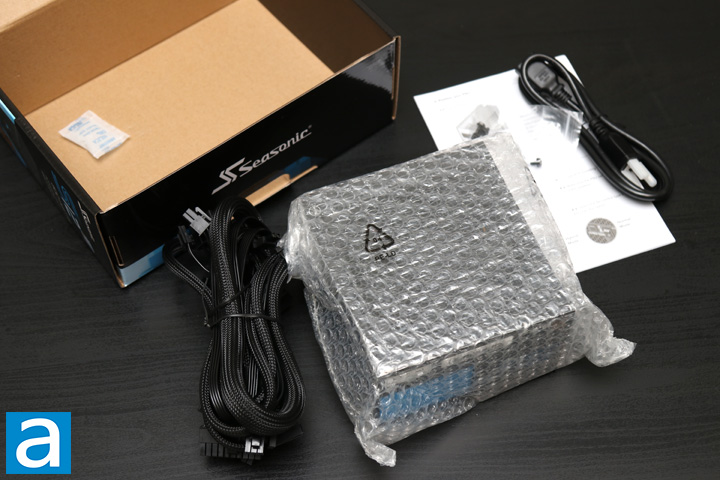 As this is more of a budget power supply, the Seasonic S12III 500W does not offer the same unboxing experience as you may expect. The unit itself can be found wrapped in a bubble wrap bag. Its fixed cables are held in a compact manner with twist ties, while the AC power cable is wrapped in a separate bundle. A small bag of four screws can be found to mount the power supply into your case, while a manual is provided for some more information about the power supply. Otherwise, there is not much else to look at, so let us take a closer look at the Seasonic S12III 500W.
---
Page Index
1. Introduction, Packaging, Specifications
2.
Physical Look - Outside
3.
Physical Look - Inside
4.
Minor Tests and Conclusion