By: Jonathan Kwan
November 26, 2021
I was sitting at a pub eating lunch with a couple of friends earlier this year after church when my phone rang. I looked at my screen, surprised to see it was a call from this particular friend at this hour. It is not that we do not talk -- we talk quite a bit -- but typically, if there is anything we need to discuss over the phone, it would have been scheduled ahead of time. I picked up and she got straight to the point. "Hey Jonathan, sorry to call you randomly but, do you know what to do when your car shuts off with all these warnings on the dashboard?" We went through a few troubleshooting steps, and we eventually determined her vehicle, an older Toyota 4Runner SUV, was overheating due to the summer weather and the extra load her air conditioner was putting on. After the call, I mentioned it was kind of funny how I was the first person my friend called when she has car troubles, despite the fact my knowledge is basically zero compared to a real mechanic. It was that moment that both my friends realized that I was also the first person they called when they had car troubles in the past. It seems people like to call me for technical support for car issues, and while I am far from being an expert, I usually know at least enough to know what to do next. Recently, I got a hold of 1MORE's ComfoBuds Z True Wireless earphones, which, in addition to promising premium sound quality and noise isolation, claims to help with your sleep. This is done by having thirty built-in soothing sounds to improve your snooze along with an auto-off timer when playing back the soothing sounds. While it will not solve all your sleeping problems like how I cannot actually fix your car but can help along the way, how well will the 1MORE ComfoBuds Z True Wireless do its job? Read on to find out!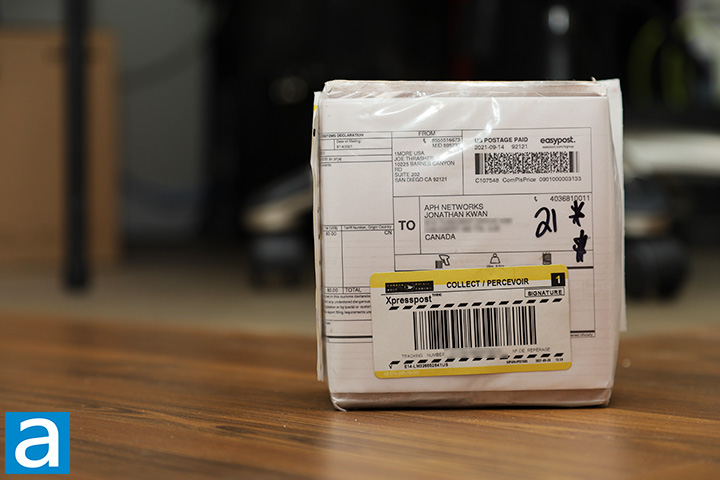 Our review unit of the 1MORE ComfoBuds Z True Wireless came in a small brown corrugated cardboard box from the company's American headquarters in San Diego, California, USA to us here in Calgary, Alberta, Canada. Using USPS and transferred to Canada Post, everything arrived in perfect condition for our review today, unfortunately with extra customs import charge on top, which we ended up paying to get everything going.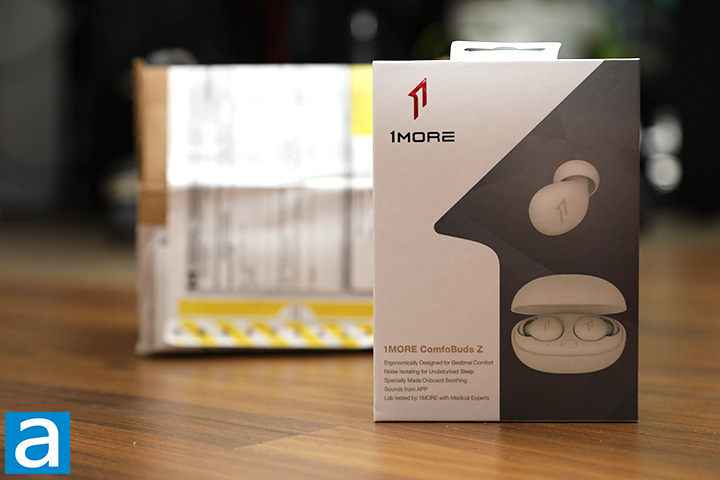 1MORE always had great consumer electronics packaging, and the ComfoBuds Z True Wireless is no exception. The hang packaging looks clean and modern. In the top left corner, you will find 1MORE's logo in the white area. The product name and list of feature highlights can be found at the bottom left corner. A photo of the earbuds occupies the remaining non-white areas of the box on the right. Feature highlights and specifications in English and Simplified Chinese can be found on the remaining sides of the box.
Before we move on, let us take a look at the specifications of the 1MORE ComfoBuds Z True Wireless, as obtained from the manufacturer's website:
Single Earbud Weight: 2.7 g
Charging Case Weight: 34 g
Gross Weight: 39.4 g
Earbud Dimensions: 24 x 9.2 x 14.2 mm
Case Dimensions: 60 x 30 x 38.5 mm
Single Earbud Battery Capacity: 30 mAh
Case Battery Capacity: 410 mAh
Earbuds Charging Time: 75 Minutes
Case Charging Time: 65 Minutes
Working Temperature: 0 ℃ ~ 45 ℃
Frequency Range: 2.400 GHz ~ 2.4835 GHz
Playtime: Earbuds Fully Charged
BLE Playtime: approx. 3.5 Hours
Bluetooth Playtime: approx. 2.5 Hours
BLE Playtime: 14 Hours
Bluetooth Playtime: approx. 10 Hours
Speaker Impedance: 22 Ω
Bluetooth Range: 10 m (Open Space)
Bluetooth Version: Bluetooth ® 5.0
Bluetooth Protocols: A2DP / AVRCP / BLE
Input: 5V 1A
Opening the telescoping box reveals clear plastic cover. The bundle is quite straightforward as well. What you will get are the earbuds themselves, charging case, soft microfiber drawstring bag, three additional earsleeve sizes in addition to the ones already installed, and a USB Type-C to Type-A cable for charging. Product literature included are a user guide in various languages, warranty card, and a sticker.
---
Page Index
1. Introduction, Packaging, Specifications
2.
A Closer Look - Hardware and Software
3.
Subjective Audio Analysis
4.
Conclusion