Page 4 - Conclusion
The Kimura lineup may be a split in direction from Antlion Audio, and for its first step, I think the Kimura Duo is a strong showing. For one, I really like its physical look. The clear resin body and translucent dark blue face is both clean and yet detailed at the same time. The build quality on the earpieces is equally excellent with a solid feel. I appreciate other fitting features, including the ear hooks and the multiple set of ear tips to match the wearer's preferences. I found the Kimura Duo quite comfortable to wear over long periods of time. In its audio performance, there is not too much to fault with the Kimura Duos. Its V-shaped sound signature delivers in providing a good oomph in the low-end combined with bright trebles. It was capable at delivering a good soundstage with solid imaging capabilities for both music and games. The microphone on the Antlion Audio Kimura Duo was also great in picking up sound naturally without distorting. That being said, there are still things to improve upon for the Kimura Duo. For one, the thinner cable affected the end result in two ways. First, it meant it could bend uncomfortably, especially near the ear hooks and at the Y-junction, which is concerning for its durability. Secondly, any knocks or bumps against the wires would be resonated into your ears. The included clip does help in this regard, but I think Antlion Audio could beef up the wires a bit to prevent both of these issues. Finally, the microphone does require a bit of extra gain to be usable, but it is something to keep in mind. At the time of the review, the Antlion Audio Kimura Duo is available for $150, which is on the pricier side compared to similar solutions. However, considering its strong performance in both its audio output and input, I think the Kimura Duo is a superb option for those looking for an IEM headset.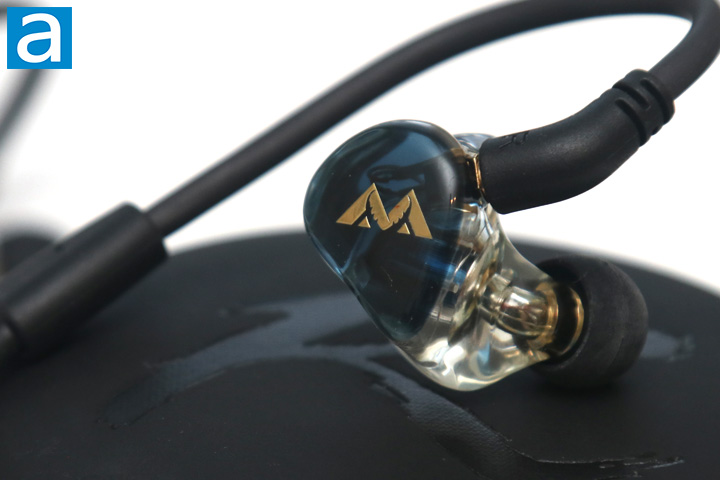 Antlion Audio provided this product to APH Networks for the purpose of evaluation.
APH Networks Review Focus Summary:
8/10 means Definitely a very good product with drawbacks that are not likely going to matter to the end user.
7/10 means Great product with many advantages and certain insignificant drawbacks, but should be considered before purchasing.
-- Final APH Networks Numeric Rating is 7.4/10
Please note that the APH Networks Numeric Rating system is based off our proprietary guidelines in the Review Focus, and should not be compared to other publications.
The Antlion Audio Kimura Duo is an IEM headset that offers great audio output on top of its solid microphone foundations.
---
Page Index
1.
Introduction, Packaging, Specifications
2.
Physical Look - Hardware
3.
Subjective Audio Analysis
4. Conclusion