By: Jadon Lee
May 26, 2023
Lately, I have been watching a lot of professional VALORANT. After watching the miraculous comeback by Fnatic against Loud, the game itself became something quite invigorating. Breaking down each round and every decision being made was incredibly interesting, as it was a clash of wits in predicting the movement of the enemy team using seemingly small sources of information. In some cases, it was even using the lack of information to make a correct decision. Watching masterminds of the game at work develop strategies to overwhelm and confuse the enemies was something I never thought I would actually care about. My very first thought of tactical shooters was that of a traditional first-person shooter, and that is to just shoot the enemy. Now that I can actually comprehend the layers of strategy in the game, it makes watching the matches as a viewer so much more interesting. Using the denial of information is something that still intrigues me as the levels of thought behind them are far greater than I had ever imagined. The ability to predict, while exposing minimal information to the enemy team seems hard, but these professionals execute them almost perfectly. Some calls are so out of the blue and unexpected to a point of pure confusion. These layers of thought act much like the fans in a dual tower cooler, supporting one another to enhance performance. This week, we have the Cooler Master Hyper 622 Halo White to test out. Will this design support the Hyper 622 Halo White in its performance, or will it perform just like an ordinary cooler? Keep reading to find out.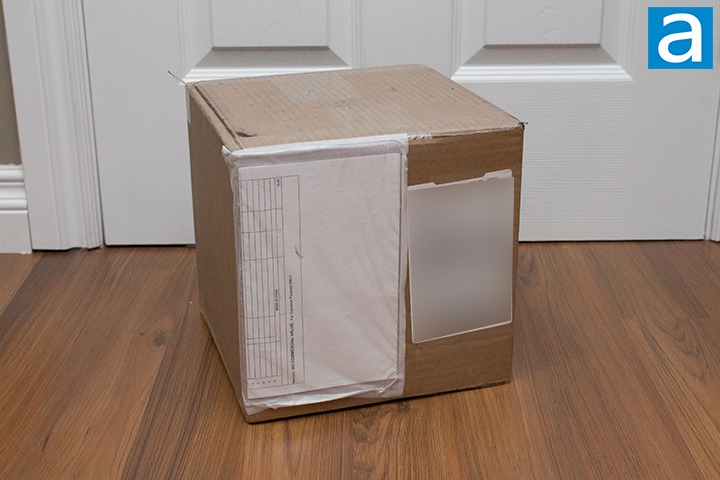 Today's review unit of the Cooler Master Hyper 622 Halo White was shipped to us here in Calgary, Alberta, Canada via FedEx Ground from their offices in Brea, California, USA. The shipping box was in merely perfect condition with no noticeable marks. I was not worried about any damage to the product inside. The retail box arrived in very good condition with no noticeable marks on the exterior, having the shipping box been packed with paper and bubble wrap.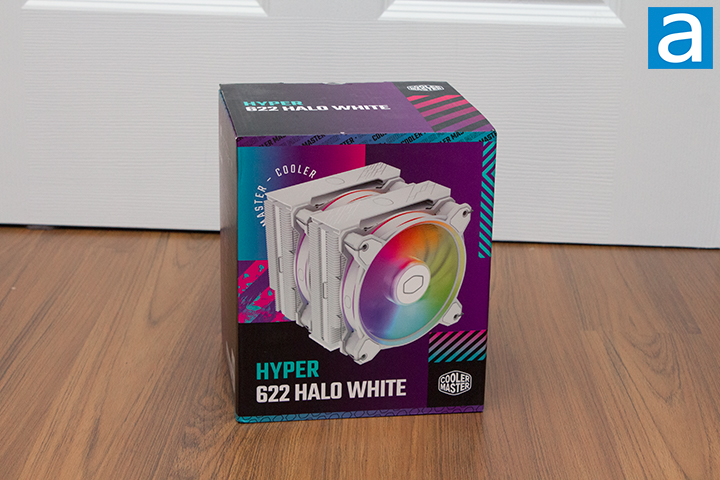 Taking a look at the box, the Hyper 622 Halo White shares a similar appearance to many of Cooler Master's products as of late. The color scheme of the box is a nice purple, pink, and blue, giving it quite a different look compared to its competitors. On the front, the Cooler Master logo is placed on the bottom right with the products name on the bottom left. As with most retail boxes, the product is displayed prominently on the front, taking up the rest of the box. The back of the box displays some features of the Hyper 622 Halo White, while the side shows a list of specifications. As I have commented previously, I understand the flashy design, but I personally prefer a more simplistic aesthetic. I will say this design is quite eye catching though.
Before we continue, here are the specifications for the Cooler Master Hyper 622 Halo White, as posted on the manufacturer's website:
Exterior Color: White
CPU Socket: LGA1700, LGA1200, LGA1151, LGA1150, LGA1155, LGA1156, AM5, AM4
Dimensions (L x W x H): 125 x 137 x 157 mm / 4.9 x 5.3 x 6.1 inch
Heat Sink Material: 6 Heat Pipes, Aluminum Fins
Fan Dimensions (L x W x H): 120 x 120 x 25 mm / 4.7 x 4.7 x 1 inch
Fan Profiles: Addressable Gen 2 RGB
Fan Quantity: 2 PCS
Fan Speed: 650-2050 RPM ± 10%
Fan Airflow: 51.88 CFM (Max)
Fan Air Pressure: 2.89 mmH₂O (Max)
Fan MTTF: >160,000 Hours
Fan Noise Level: 27 dBA (Max)
Fan Bearing Type: Rifle Bearing
Fan Power Connector: 4-Pin (PWM)
Fan Rated Voltage: 12 VDC
Fan Rated Current: 0.28A
Fan Safety Current: 0.54A
Fan Power Consumption: 3.36W
Warranty: 2 years
Series: Hyper
Cooler Type: Air Cooler
Heatpipes: 6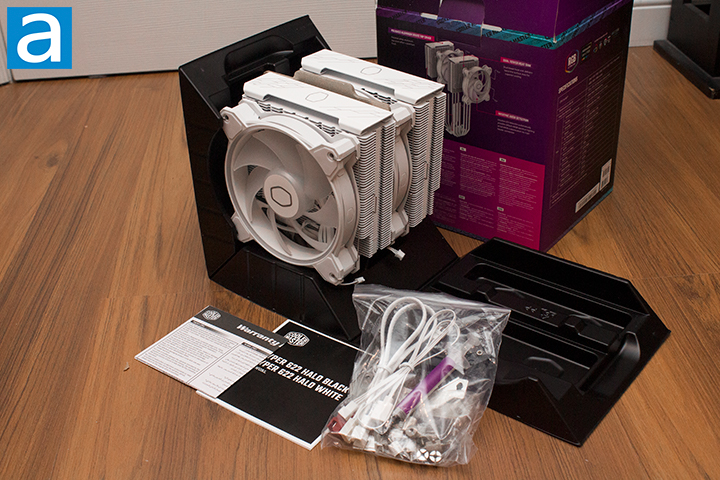 Upon opening the box, you will find the cooler itself, two fans, required mounting supplies for Intel and AMD, and two pieces of literature. These literature include the user manual and the warranty information. The packaging is very simple with no extra accessories included. The packaging used cardboard and plastic to keep each component separate and protected.
---
Page Index
1. Introduction, Packaging, Specifications
2.
Physical Look - Hardware, Installation
3.
Test Results
4.
Conclusion