By: Jonathan Kwan
September 16, 2006
It's been almost a month since we've reviewed a mousepad here at APH Networks. Resuming our love and expertise at these often overlooked but lately the products in the spotlight, today we'll be looking at yet another offering from gaming accessories manufacturer Corepad -- where I had all three sizes of Corepad's Eyepad sitting in my messy stack of not-yet-reviewed review units in my room for the last two months. Good thing Corepad is very patient with reviewers, and I haven't got any reminders so far in my inbox. But I really got to get my act together and write this review.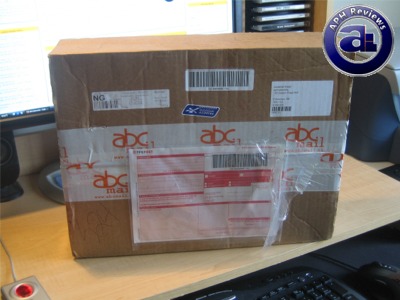 Interestingly, Corepad sent me all three sizes of their Eyepad line for me to write about. This includes Corepad Eyepad S, Corepad Eyepad M, and Corepad Eyepad XL, which we'll be testing them all out today in a single review to directly compare and examine which one is the practical one. Let's get it started.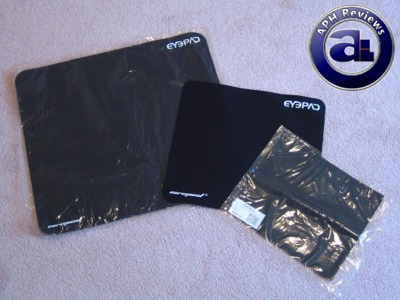 It's from the same box from 'ABC Mail' (Original name, by the way) as all the other Corepads we've reviewed so far. With around 9 units in a single box, it's really taking us a long time to review all of their products -- and the products inside have been hanging around in my room for over 2 months already. It's the longest time we've kept products in queue without reviewing yet. But hey -- there's just so many interesting things for us to review lately! Not to mention there are some things I don't know how to write about properly (yet) approaching our review list soon.
Sorry for the dark photos. Pretty cloudy day today here in Edmonton. Anyway, here are the three sizes of Corepad's Eyepad. From the left are the Corepad Eyepad XL, and then Corepad Eyepad M and Corepad Eyepad S. All Eyepads came in OEM packaging with nothing excessive; they are very easy to open with the clear plastic easy to be disposed of.
Before we move on, let's have a look at the specifications of these pads; taken directly from Corepad's site:
Corepad Eyepad M
Cloth gaming surface:
- Durable, flexible and smooth cloth mousepad
- Great for low, but also high sensitivity mouse settings
- Compatible with all mice - Laser proof
- Specially designed non-slip rubber backing
- Washable with regular dish soap and a damp sponge
- 325x290x1.6mm / 12.81"x11.43"x0.06"
Corepad Eyepad S
Cloth gaming surface:
- Very durable, flexible and smooth cloth mousepad
- Great for high sensitivity mouse settings
- Compatible with all mice
- Specially designed non-slip rubber backing
- Washable with regular dish soap and a damp sponge
- 255x2201.6 mm / 10.00x8.66x0.06"
Corepad Eyepad XL
Cloth gaming surface:
- Huge durable, flexible and smooth cloth mousepad
- Great for low sensitivity mouse settings
- Compatible with all mice - Laser proof
- Specially designed non-slip rubber backing
- Washable with regular dish soap and a damp sponge
- 455x405x1.6mm / 17.93"x15.96"x0.06"
Size comparison with other mousepads. From top left: Corepad Eyepad XL, Corepad Eyepad M, SteelPad QcK+, XTracPads Hybrid, and Corepad Eyepad S. In my opinion, I think the Corepad Eyepad M is the most practical size and accommodates the needs of the majority of the consumers. People with larger desks will definitely appreciate the Corepad Eyepad XL, but it may be too large to some users. The Eyepad S is too small for most uses, unless you are using it with a laptop and need a small, portable mousing surface.
I found it pretty funny that the Corepad Eyepad XL is nearly identical to the SteelPad QcK's mousing surface area. So I dug through both manufacturer's sites and discovered that the SteelPad QcK can be directly compared to Corepad's Eyepad M, with SteelPad's QcK Mini to the Corepad Eyepad S; since their dimensions are 'coincidently' nearly the same with a few millimeters here and there difference. The only 'noticeable' difference is that the Eyepad series from Corepad is slightly thinner and lighter, while SteelSeries' products seem to be thicker but feels more 'solid' (As in 'durable'). Who is copying whom? Or just a weird coincidence? Who knows.
Moving back on topic, one thing I found really weird about Corepad products is that they like to have a weird round corner at the bottom right corner of pretty much all their cloth pads (The Eyepad line and the Deskpad XXXL). I don't think that is necessary and this kind of design could interfere with gaming or just general mousing. On the other hand, I really like how this cloth pad can be really that thin.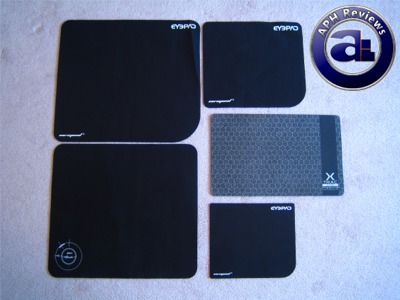 A close look at the mousing surface of the Eyepads. It's not too dissimilar to the SteelPad QcK+; which has a consistent texture and should be desirable for proper optical/laser tracking. All three Eyepads are very thin and can be easily rolled up.
Many will wonder what are the advantages and disadvantages of a cloth pad when compared to a plastic pad. I composed a short list, and the characteristics listed in our list below fully apply to our Eyepads as well. The following lists typical cloth mousepad advantages and disadvantages according to my experience after testing over a dozen mousepads for APH Networks:
Cloth pad advantages and disadvantages
+ Quiet during usage
+ Easy on your mouse feet
+ Flexible (Can be rolled up)
+ Usually excellent control
+ Usually great grip
+ Comfortable
- Easy to get dirty
- Hard to clean
- Glide is usually not as good
- Wears out faster
First of all, I would really like to congratulate myself on this list! After I published my SteelPad QcK+ review last month, our readers reported that many "review sites" (Including those of different languages) basically just copied our Cloth pad advantages and disadvantages list above. This really shows APH Reviews are well liked and it's definitely a good and accurate list that they had to "borrow" our list and implement them into their reviews ;)
Anyway, I just refined the list a bit and added one more point in the end. Mmm..I hear photocopiers warming up already...
The Tests
Moving onto our standard tests, I completed both our Photoshop freehand trace test and Counter-Strike: Source in game performance analysis. Using firmware version 1.1, our Logitech G5 will be used alongside for benchmarking. We will then rate our mousepad based on the following categories after obtaining our results:
Glide - For quick and effortless mouse movements across the mousing surface.
Control - For precise and accurate cursor/crosshair handling.
Grip - The mousepad's ability to stay in the same position on the desk without undesirably relocating itself.
Noise - Will this mousepad generate noise when the mouse is being used?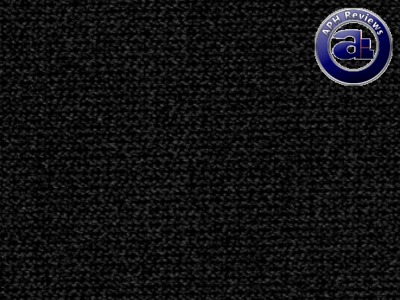 Before moving onto our official rating categories, I'd like to say what I said with the SteelPad QcK+ review. I would actually prefer that the Eyepads be a bit wider instead of a near-square design. This is due to the fact that most users (Especially gamers) are likely to move left and right more than the mouse to move up and down. Graphic designers, however, are likely to move all directions in equal amounts of distance.
Moving onto our results, since the surface is pretty much the same as the SteelPad QcK+, I found the results to be nearly identical. To prevent bias, I did a blind test, and I could not find a difference in glide between the QcK+ and the Eyepad M. XTracPads' Ripper XXL has a slightly better glide (Although not too significant) than the Eyepads. It was obviously no match for our still favorite XTracPads Hybrid.
I'll adapt this paragraph from my SteelPad QcK+ review. Control, on the other hand, is pretty good, as expected from a quality cloth pad. The texture of the surface is very consistent and likely a large contributor to its amount of control. This can be counted as better than the Func sUrface 1030 Archetype, and around the same as XTracPads Hybrid (Which in turn has far, far better glide). Grip has quite a bit of room to be improved upon, however; there were quite a bit of undesired self-relocations during gaming sessions -- more than the SteelPad QcK+ since the Eyepads are so much thinner and lighter. The XTracPads Ripper XXL, another cloth pad, has better grip with my desk from what I can see.
During usage, my Logitech G5 with the Corepad Eyepads operated very quietly without any problems. It feels pretty much the same as the SteelPad QcK+, the main difference lies in its thinness. The QcK+ is thicker, feels more solid (As in 'durable'), and slightly better grip. The Corepads are much thinner mousepads -- which is good -- but its grip can definitely be improved upon as I said earlier.
In the end, it doesn't even matter... err, let's reword this (Yes, I like that song). In the end, I found the Corepad Eyepads to be yet another average pad like the SteelPad QcKs. It's not bad, but it just has the same characteristics and properties as all the other cloth pads with nothing to make it more distinct than the rest. Texture is consistent, and control is good, it's nice and thin, but glide has room for improvement as I said with the SteelPad QcK+. Grip needs improvement as well. At three different sizes, I found the Corepad Eyepad M to be the most practical. I still don't understand why they had to cut the corner at lower right hand of their mousepads though. Overall, this mousepad is just too average and some aspects definitely need improvement. I would recommend at least one of the Eyepads if it has something that makes itself different and unique from the competition and sets it in a position more desirable than the rest. Of course, you should be able to get these for a pretty good price and it would be a decent replacement for your desk or some cheap no name mousepad.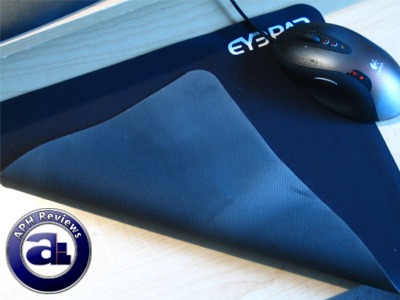 Special thanks to Marcel over at Corepad for making this review possible.
Rating: 6/10
What do these ratings mean?
(Rating is based on our September 9, 2006 updated system)
The Corepad Eyepads are average mousepads; same characteristics as 'standard' cloth pads that we've seen -- it has room for improvement, especially in the grip category. With some creativity that makes it unique, and all the undesirable properties replaced with an improved design, it will have potential to set itself above the competition.