By: Ben Joubert
March 11, 2016
Greek mythology is full of all sorts of surprises. I have always been interested in it, just because some of the stories are just crazy. I read the Percy Jackson series a few years back, which is a good start to learning some of the basic stories, but there were some changes, since the setting of the book is so different. In my first year of university, I took a course on Greek mythology as one of my options. The course was more source based, and so I was very surprised at all the different stories, and how unbelievable they were. There were so many different deities with an even bigger range of strange responsibilities, as well as extremely creative ways of how they all came into being. I have read up a bit on other mythologies, such as Egyptian and Norse stories, but I did not find them nearly as interesting as Greek mythology. One of the important deities in the Greek pantheon is Hephaestus, who is the god of the forge. He was known for his metalwork, and for this, he crafted the weapons of the deities. Borrowing from the name from the god of the forge, today we have the Hephaestus Almighty headset from GAMDIAS. All of their products feature names from different deities in Greek mythology, such as the Hermes Lite and Erebos Lite keyboard and mouse combination Technical Editor Aaron Lai recently reviewed. Read on to find out if the GAMDIAS Hephaestus Almighty is worthy of its name!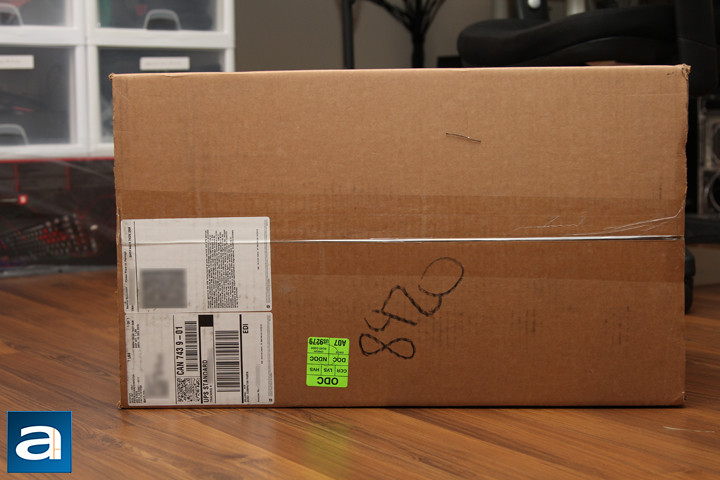 The shipping box that contained the GAMDIAS Hephaestus Almighty review unit arrived in good condition via UPS standard from Brea, California. It arrived with the GKC1001 Mechanical Gaming Combo as aforementioned. As you can see in our photo above, the shipping box did not sustain much damage; with just the corners and sides a bit more beat up than the rest of the box. It is always great to see the shipping box in good condition, since then you can relax about the contents inside.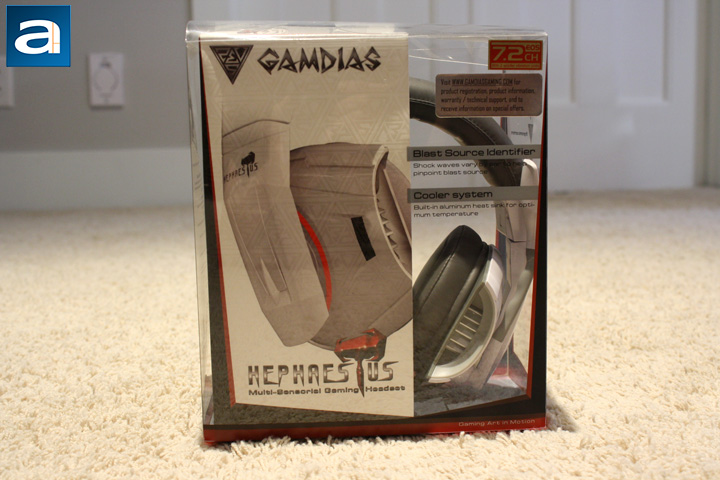 The retail package is somewhat standard to other headsets I have seen in the past. As you can see in our photo above, one side exposes the look of the headset, while the other is kept safer and enclosed in a cardboard box. On the outside, there are some features of the product advertised. Actually, the same features are advertised on the front, sides, and back. This is pretty simple packaging. With the plastic outer shell, I feel like the headset is not protected the best, but within the cardboard box, there was more protection. I personally prefer an enclosed box with some foam to keep everything in place, but if you are buying this from a retail store, one could say there is absolutely no problem at all.
Before moving on, let us look at the specifications and features of the GAMDIAS Hephaestus Almighty, as obtained from the manufacturer's website:
Features:
Virtual 7.1ch effect
Blast source identifier
Cooling structure
Noise Cancelling Microphone.
Specifications:
Frequency range: 20 ~ 20KHz
Sensitivity: 117dB + / - 4 dB at 1 kHz
Impedance: 32 Ohms
Driver diameter: 40mm
Driver magnets: NdFeB
Maximum input power: 100 mW
Microphone size: 6.0 * 5.0mm
Microphone frequency range: 100 ~ 10KHz
Microphone sensitivity: -46dB + / - 3 dB
Microphone impedance: 2.2 K Ohms
Vibration unit driver type: Diaphragm Vibration Unit
Vibration unit driver unit size: 30mm
Vibration unit frequency range: 20 ~ 200Hz
Vibration unit sensitivity: 82dB + / - 4 dB
Vibration unit impedance: 8 Ohms
Vibration unit maximum input power: 1 W
Cable Length: 2.5m
Plug type: Gold-plated USB plug
Dimension: (LxWxH)232 x 100 x 216 mm
Application: UIGAMDIAS EOS
Model No.: GHS2000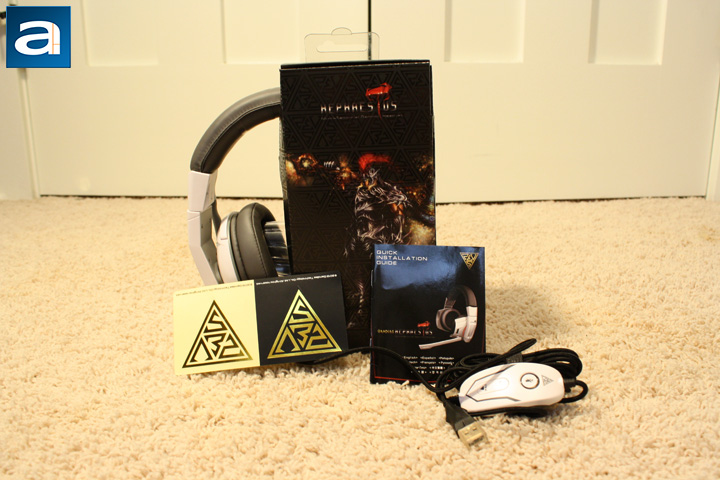 The contents within the box are pretty standard as well. Here, you will find two GAMDIAS branded stickers, quick installation guide, and, of course, the Hephaestus Almighty headset itself. What surprised me when I lifted the headset out of the box was just how heavy it actually is, as well as how much padding was added to the headband and the earcup area. The headset cable was bundled, and had a Velcro strap wrapped around it. I really like this, since it makes it very easy to bundle the cables together whenever it is required.
---
Page Index
1. Introduction, Packaging, Specifications
2.
A Closer Look - Hardware and Software
3.
Subjective Audio Analysis
4.
Conclusion