By: Ben Joubert
July 7, 2017
One of my favorite comedy movies is the Pink Panther movie starring Steve Martin. I know the comedy in that movie is fairly specific and is not everyone's cup of tea. However, there are some laugh out loud jokes. Of course, if I attempt in any way to retell the joke right here, it would fall flat, and you would probably never want to watch it. There is also a sequel to the movie, but it is much worse than the first. What I enjoyed most about the first movie is the amount of quotable jokes, especially when you are talking to someone who has seen the film. Not to give too much away, but Steve Martin plays an incompetent policeman. In the beginning of the story, he is in a normal car, but gets a call to go somewhere. Before he heads out, he sticks a light on top of his car to flash blue and red so people will know he is a policeman and needs to get somewhere in a hurry. I always thought anyone could probably do that if they are okay with taking the risk of getting in a lot of trouble. However, I have never actually seen a light being sold that will flash red and blue alternating like a police car. This all changed when I received the Loftek 15 Watt LED Floodlight, which has an SOS option to flash blue and red. It is definitely not recommended to stick this light on top of your car and see how fast you can go, but it does serve a purpose of getting people's attention. Today, we will be taking a closer look at the Loftek 15 Watt LED Floodlight to see everything it has to offer. Read on to find out what they are!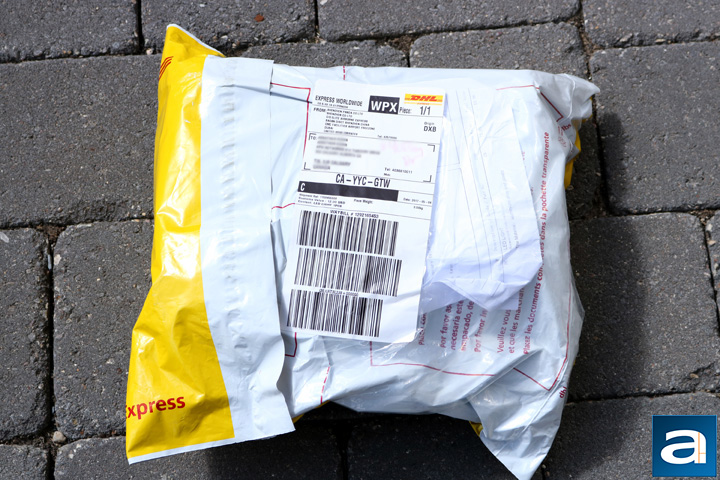 When I received the shipping package, I was actually quite surprised at first. It was just this bag. I thought how could they ever have believed this was a good idea, as this bag will not protect the product. My surprise quickly turned to understanding when I opened up the bag to be met with another bag. Upon opening the next bag, there was a small cardboard box with lots of tape around it to keep it intact. After opening the cardboard box, I finally reached the product. To be honest, this process reminded me a bit of a Russian nesting doll, haha. Anyway, the package arrived via DHL Express to us here in Calgary, Alberta in good condition. The outside cardboard box was not damaged at all, while the retail box was safe as well. All in all, DHL did a good job in delivering the product safely.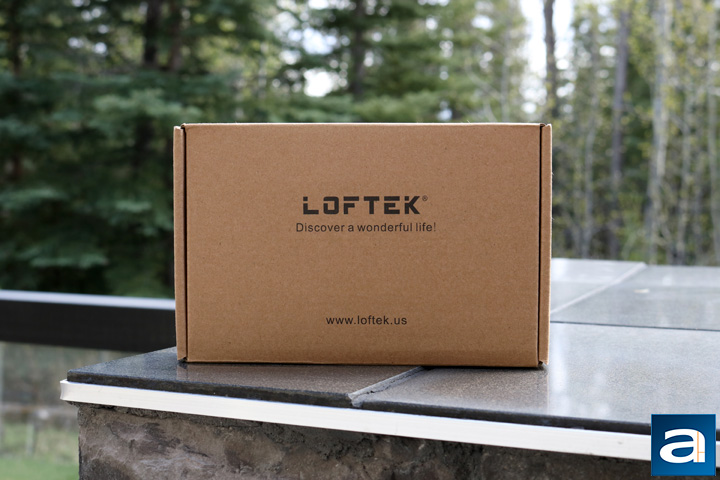 The retail box of the Loftek 15 Watt LED Floodlight is probably the most simplistic I have seen. The front, as shown in our photo above, is the only text found on the box. Just the Loftek logo and a motto is located below that, while a website is located on the bottom center. The rest of the box is brown, and it is not very large, either. There are no specifications listed at all, but we find out more about that with the information inside the box.
Before we move on, here are the specifications, as obtained from the manufacturer's website:
Includes: 1xUSB cable, 1x 15W floodlight, 1xuser guide
Power: 11 watts (white light); 2 watts (blue light); 2 watts (red light)
Input: 5V DC (0.5-2A)
Output: 5V DC (2.1A)
Lumen value: 650lm (maximum brightness mode); 380lm (power saving mode)
Shoot Distance: 20m
Beam Angle: >120 degree
CCT (Correlated Color Temperature): 5500K-6000K
CRI (Color Rendering Index): Ra>70
Battery capacity: 6600mAh
Working time: More than 4 hours
Charging time: 6 hours
IEC rating: IP65—Dust tight and Protected against low-pressure water jets (do not submerge in water)
Warranty: 12 months, unlimited when purchased from Loftek.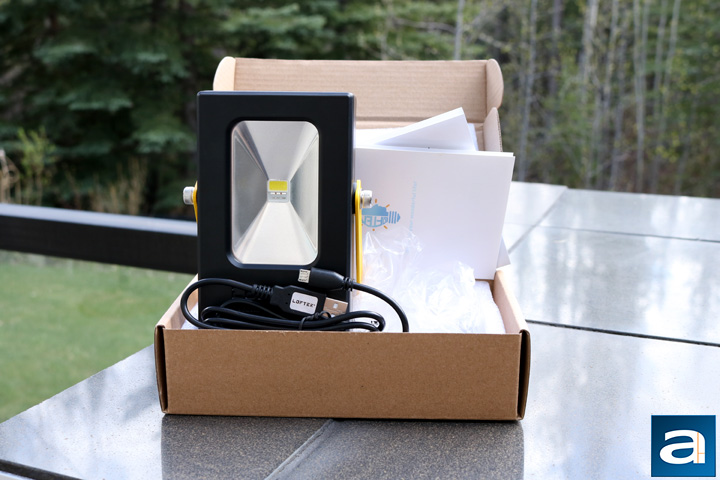 After lifting the lid of the retail box, I was met with a foam pad covering the product. At first, when I lifted the floodlight out of the box, I was surprised at its heavy weight, which is understandable due to the three batteries. The light was also covered in a plastic bag to prevent any potential surface damage such as scratches. Below the light, there were two booklets. One of them had some information about claiming the 12 month warranty, while the other had information on using the product as well as all the specifications. Surrounding the Loftek 15 Watt LED Floodlight was a substantial layer of foam padding. On the product itself, there was no damage. The steps taken to protect the product is sufficient, and it will probably arrive safely to anyone who ordered it.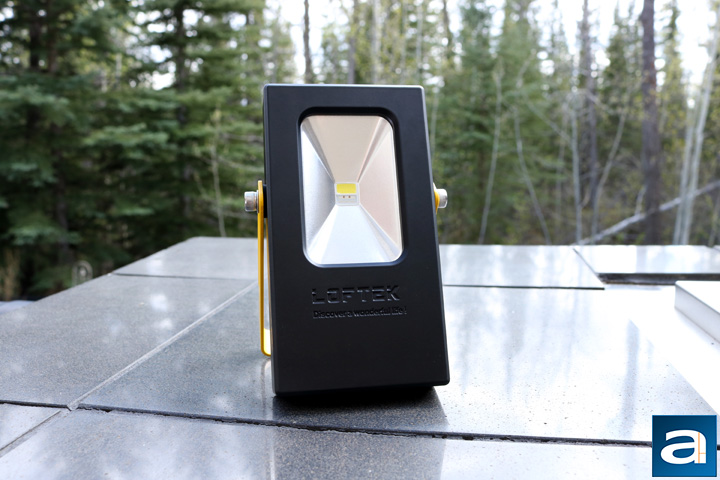 As for dimensions, the Loftek 15 Watt LED Floodlight comes in at 159 mm in length, 85 mm in width, and 39 mm in depth, making it quite compact. The bezel is actually quite thick on all sides, while the bottom is the biggest culprit. However, the construction is solid. All the corners and edges are rounded. It is made out of aluminum for most of the body with some iron as well. The aluminum construction ensures the weight to be a bit lighter, but I think its heavy weight is still one of its weaker features. The LED light is rated at 650 lumens in maximum brightness mode, while it is rated at 380 lumens in power saving mode. The projected beam angle is 120 degrees, ensuring a nice spread that is expected from a floodlight. There is also a SOS mode, which alternately flashes red and blue lights as discussed in the introduction, although they are not very bright, since its sole purpose is to attract attention.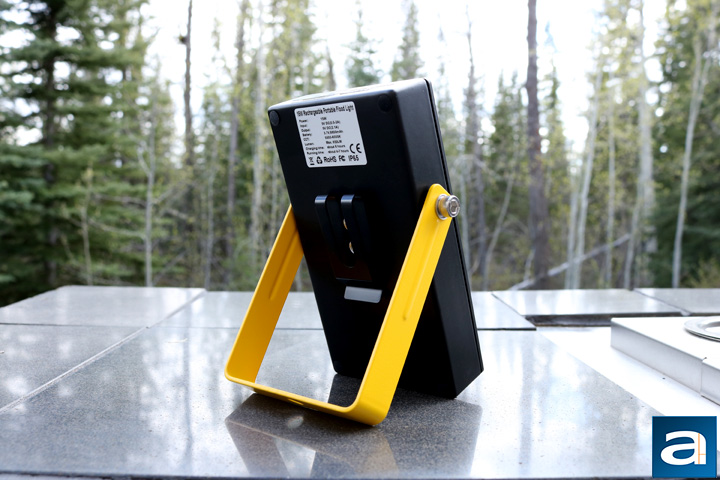 The back of the Loftek 15 Watt LED Floodlight is mostly flat. There is a steel clip located in the middle, while there is also a sticker located at the top. The sticker states some of the specifications, which has already been mentioned in the review. The steel clip is sturdy. In fact, it is even a little difficult to pull the clip out enough to clip it to something. There are six rubber circles, three on each side, to cover the screws, ensuring it stays sealed, since the Loftek 15 Watt LED Floodlight has a rating of IP65. An IP65 rating means it is dust resistant and waterproof to some extent. It cannot be submerged in water, but some water will not break it. The yellow arm is useful, as it can rotate a full 360 degrees, making it flexible in how you want to set it up.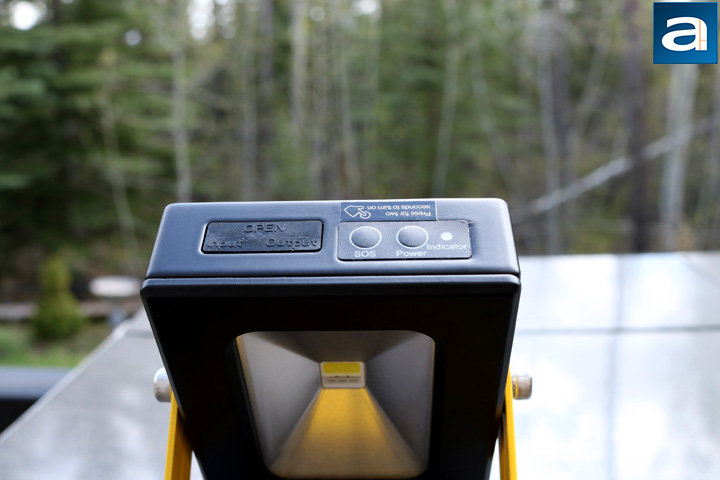 On top of the Loftek 15 Watt LED Floodlight, we find the controls as well as the charging ports. Included in the retail box is a USB to micro USB cable to use with the floodlight. The input and output connections have a rubber cover to keep it insulated. It is imperative to ensure this cover is secure before using it outdoors to prevent any unwanted damage. Next to the cover are the controls. The power button needs to be held down for two seconds for the maximum brightness setting to turn on. Pressing the power button once more turns on power saving mode. After the light is turned on, holding down the SOS button activates the alternating blue and red light. The indicator light will flash red when the battery is low, while it will be a solid red when it is charging. Once fully charged, the indicator light will turn green, but it is off during use. According to the specifications, there are three 2200 mAh batteries inside for a grand total of 6600 mAh. These batteries power the light itself in addition to being able to charge any device you plug in. At maximum brightness, the floodlight will last for four hours, while the charging time is about 4.5 hours at 5V/2A or 6 hours at 5V/1A. It is possible to use this light in temperatures ranging from -10 degrees Celsius to 40 degrees Celsius. This is quite good, but will not work on a cold day of a Canadian winter., haha.
Since it is summer here in Calgary, Alberta, I had to stay up quite late for it to be dark enough to actually see the brightness of this LED. I first attempted a larger area, but it was hard to see the effect the light had on the surroundings, so I used it in a smaller area. It is still bright enough to kind of light up a bigger surface, but it was difficult to see in the video. As you can see above, the Loftek 15 Watt LED Floodlight is bright for its size. It is understandable for the floodlight to not be super bright because of its compact size, but the brightness it offers is still good, especially if used as a tool to light up a camp site.
-----------------------------------------
As always, it is important to consider the different uses of a product to accurately and properly judge if it is good or not. The Loftek 15 Watt LED Floodlight is not intended to be used as a normal floodlight like the Loftek Nova 50W RGB Timer LED Security Floodlight, since its aim is more portability than absolute power. When it comes to its size, the Loftek 15 Watt LED Floodlight is small, but it is very heavy thanks to the three large batteries inside. Loftek includes a belt clip on the back of the light, but the weight will make it hard to clip this on comfortably. However, the portability of the Loftek 15 Watt LED Floodlight is still its greatest asset. The three 2200 mAh batteries ensures the floodlight can be on for a while, and be able to charge a couple of devices while you are at it too. This makes the portable floodlight perfect for camping trips. As well, its build quality is great with the aluminum construction, and there should not be any issues with it easily breaking throughout its use. The metal arm that rotates 360 degrees is well built and is perfect for standing the floodlight up straight or in plenty of other configurations, making it quite easy to just set up the floodlight to help light up a camp site. Furthermore, the floodlight has an IP65 rating, meaning it is dust and water resistant. The water resistance is good for splashes of water, which makes it suitable for camping trips or even hikes as a bright light if anything goes wrong. The SOS feature is also crucial for camping trips and hikes, making this quite the flexible device on trips of many kinds. The MSRP of the Loftek 15 Watt LED Floodlight comes in at $36 USD, but is currently being sold for $30 USD at press time. This is a fair price for the what the Loftek 15 Watt LED Floodlight has to offer. Overall, the Loftek 15 Watt LED Floodlight is a well constructed and versatile tool for the outdoor enthusiast.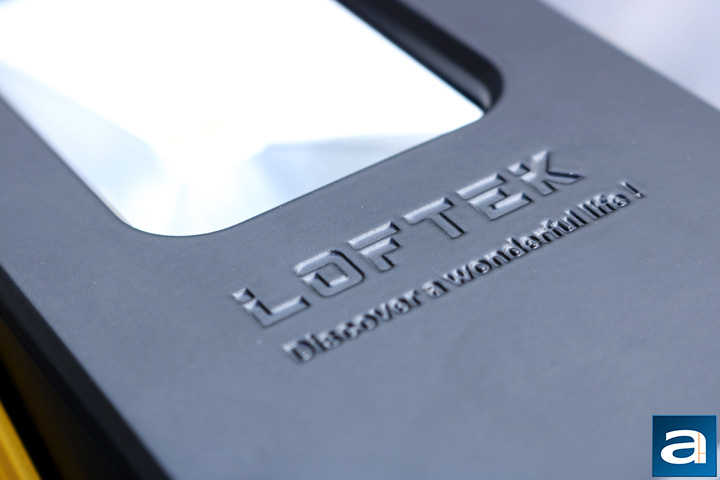 Loftek provided this product to APH Networks for the purpose of evaluation.
APH Review Focus Summary:
8/10 means Definitely a very good product with drawbacks that are not likely going to matter to the end user.
7/10 means Great product with many advantages and certain insignificant drawbacks; but should be considered before purchasing.
-- Final APH Numeric Rating is 7.6/10
Please note that the APH Numeric Rating system is based off our proprietary guidelines in the Review Focus, and should not be compared to other sites.
The Loftek 15 Watt Portable LED Floodlight is a versatile tool, useful to any camper or hiker.
Do you have any comments or questions about the Loftek 15 Watt Portable Floodlight? Drop by our Forums. Registration is free, and it only takes a minute!