By: Jonathan Kwan
July 12, 2008
When I go shopping for a digital audio player -- in which the last time I did so was January 2007 -- the brands that come to mind initially are only a handful. Although I lately turned to listening to music in my car while driving, I still enjoy using one once in a while just in case I needed to take the bus. Not to mention that my car has an audio input that I can use my digital audio player anyways. That said, the digital audio player brands that really come to my mind initially are nothing much more than the occasional Apple and Creative. I have a Creative Zen Vision:M that I purchased back then, which is an excellent player that I still enjoy very much to this day. On the other hand, when Nextar contacted me and introduced me to their T30 4GB digital media player, it really brought about my interest. I have to admit I have never heard of them before, but they promised a "sleek and stylish" machine with the T30 that can not only play WMA and MP3 files, but also offers a large 3.5-inch LCD for photos and videos. With 4GB flash storage capacity, it all comes in for only MSRP $99 and available in retail stores such as Wal-Mart. How does that sound to you? We'll see about that.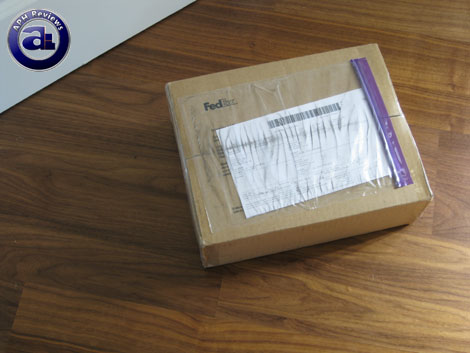 Our review unit of the Nextar T30 4GB came in a small corrugated cardboard box from Nextar's offices in California, USA. Using FedEx International Economy, it arrived in three days from shipping in excellent condition. Thankfully, it arrived in the morning, just before I was about to leave for a camp for the weekend.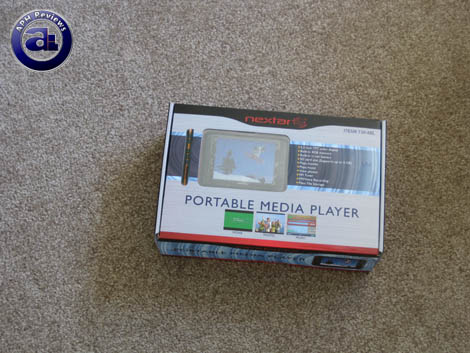 Nextar sent us a complete retail box of their T30 4GB portable digital media player. The retail package takes a rather bland and generic approach in design by overusing graphics and texture, as well as simply putting every bit of information repeatedly everywhere. What's missing is the "T30" model itself; they just printed an unsuspecting "ITEM# T30-4BL" near the top right corner. Specifications are printed across the front as well as left and right sides of the box. The biggest font used on the front are the words "Portable media player", which describes the function of the unit, and has no relevance to the model information. The only thing relevant is the custom sized window across the front to display the Nextar T30 unit itself in whole. It would be nice if they chose a more modern approach to package design. After all, the use of a box and not a cheap blister pack is a great start, why not work upon it?
Meanwhile, the retail box design certainly does not affect the product itself in use, so I'll lay it down. Before we move on, let's take a look at the specifications of this product, as obtained from Nextar's website:
- 3.5 inch TFT color display
- Built-in 4GB memory
- Built-in Li-ion battery
- SD card slot (supports up to 2GB)
- Plays music & movies
- View photos
- FM tuner
- FM/ Voice recording
- Mass file storage
There's a 90-day warranty included with the Nextar T30, which in my opinion is fairly short as compared to competing products.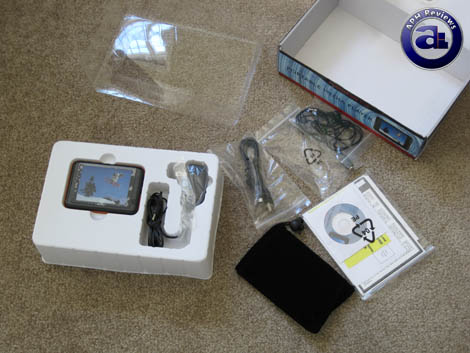 The Nextar T30's retail box incorporates a flap-open design. Inside is a clear plastic cover (Used to act as a window for the opening in front of the box that displays the T30 player) over a white PET shell. The Nextar T30 4GB digital media player itself resides in a leveled slot, with an AC adapter in a separate trench next to it. Under the PET shell are the rest of the bundled accessories; which includes the following in addition to what I just mentioned:
- Instruction manual, warranty card
- Converter software mini CD (Includes AVIConverter 3.0)
- USB cable (Mini-A)
- Earphones -- 2.5mm jack
- 2.5mm to 3.5mm converter cable
- Carrying pouch
Pretty much everything included are sealed in a resealable zipper storage bag.
---
Page Index
1. Introduction, Packaging, Specifications
2.
Physical Look - Outside
3.
Usage and User Interface
4.
Testing and Conclusion