By: Herbert Lui
February 2, 2008
Laptops have always been widely appealing for their portability, but the prices usually have been a major hindrance for consumers. However, along with the latest technology coming in smaller sizes and lower prices, there follows a huge crowd of laptop-purchasers. And with the laptop-purchaser crowd growing everyday, the laptop accessories have become a lot more popular - leading companies to direct more attention towards them. One particular accessory, the laptop cooler, is actually quite popular amongst many laptop users. However, one particular cooler caught my eye -- an interesting design while featuring laptop dock-like features such as an USB hub, I decided to take a look at the NZXT Cryo LX, an active cooler with three fans.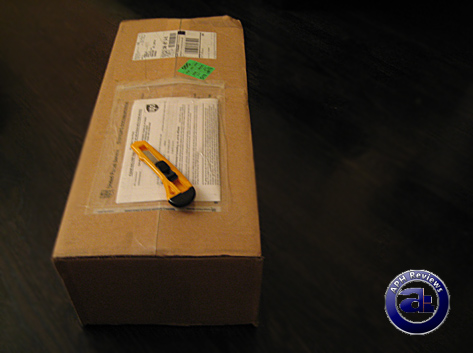 The package arrived in perfect condition, thanks to the abundance in packing peanuts -- the sign of a well-packaged parcel. Delivered via UPS, I found it lying just inside the storm door area when I got home from paintballing (Ouch!).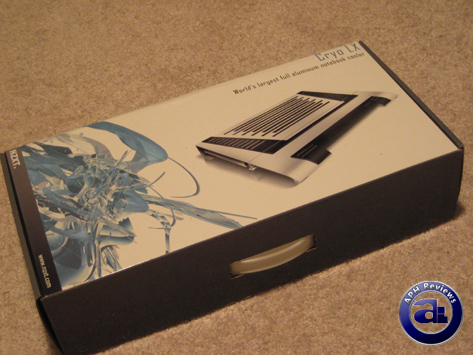 With my excitement mounting, I opened the package, parted the sea of packing peanuts, and hit the surface of the retail packaging - which I found great, as it was very secure but also very easy to open. The packaging is what I would consider "reusable" quality, plus it's got a grey-blue color scheme and a nice icy image to maintain the whole "cool" theme (Get it?).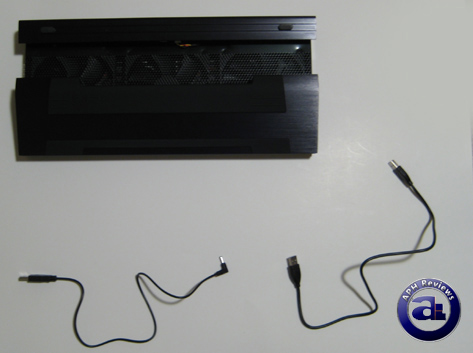 Once I dug into the box, I found the NZXT Cryo LX itself. Perfect upon inspection, I decided to pass onto the two cables lying in the box - which kind of surprised me initially, but upon thinking it further I decided it made sense. The only thing that really galled me was -- no instruction manual!? Not that most users would really need a manual on how to place their laptop on top of a laptop cooler, but at least a guide that introduces the user on what-does-what on the NZXT Cryo LX would definitely have been nice. Haha.
The design of the NZXT Cryo LX is beautiful. The materials were chosen very nicely - aluminum for its heat dissipation abilities, with a brushed finish - as well as some plastic in the appropriate locations to give it an edgy vibe. The whole cooler has great build quality - trust me, I accidentally knocked it against my desk a couple of times and it still got through sturdy and without a scratch.
Now yes, I realize that there is a silver variant of the NZXT Cryo LX. I also realize that I have a grey-silverish Dell Inspiron 6400 which might match the silver version well, but I still think the black one looks a ton better. Only one thing that grinds my gears about the design - sure it looks classy and high-end, but it's actually quite physically inflexible for portability purposes - a feature not uncommon to aluminum laptop coolers.
There are three fans. Three fans! Sure, I've heard of other laptop coolers having one or two fans, but there's just an occasional one with three - and I'm proud to be an owner of one. We'll examine aspects of this in just a moment.
Here is the official list of features, taken directly from NZXT's website.
- Built with thick aluminum with sturdy construction
- Brushed Aluminum finish
- Rubber finish lifts the notebook up to allow less heat pockets and better airflow
- Cools your notebook with three adjustable large 120mm fans
- Four USB ports for your media, storage, and input devices
- Ability to power devices such as external hard drives.
- Folding design for easy storage and transportation
- Support for power notebooks with 15", 17" and 19" wide screens
- Dimensions (W x D): 16.6" x 11.6"
Err, I noticed a lack of weight specification, and I couldn't find any from the official page either, so I decided to investigate this on my own. Taking an ordinary bathroom scale - sorry, Toronto APH Labs doesn't have much more than that, I found the NZXT Cryo LX to weigh approximately 5 lbs, give or take a few decimal places.
---
Page Index
1. Introduction, Packaging, Specification
2.
A Closer Look, Usage
3.
Testing and Conclusion