By: Aaron Lai
April 24, 2020
Earlier this year, a few of my friends and I had the privilege to travel to Texas to visit another friend in San Antonio. During our travel, my colleague Jonathan Kwan insisted we try two American fast food restaurants not widely available in Canada, which were Chick-fil-A and In-N-Out. I personally have always liked beef a bit more than chicken in a sandwich, but I think most of this comes from the fact that I have had more bad chicken burgers compared to beef ones. After we went to both, Jonathan asked me what I preferred more, but I told him it was a hard comparison. On one hand, Chick-fil-A produced a great sandwich with a juicy piece of chicken between their buttered buns. On the other hand, In-N-Out was a pretty good value and their burgers were pretty good. However, one area that puts Chick-fil-A on a higher level is their waffle fries. It might be the novelty of the shape, but they are fried and seasoned well. All in all, I think I would prefer to see a real Chick-fil-A franchise open up in Calgary -- and no, the one that opened and closed at the airport a few years ago did not count. This is probably because we have a few good beef burger fast food places, but the competition for good chicken is a bit less crowded. In addition, the combination of their chicken with their fries was excellent. As I have mentioned in previous reviews before, good hardware like gaming peripherals need to come with equally good software when applicable. Obviously, the hardware needs to be solid and able to function in its intended purposes, but software can enhance or detract from the overall experience. Today, we have the Patriot Viper V380, a gaming headset that comes with a highly touted downloadable software according to Patriot. Is this a combination of a great gaming headset supported by a good utility? Let us read on to find out!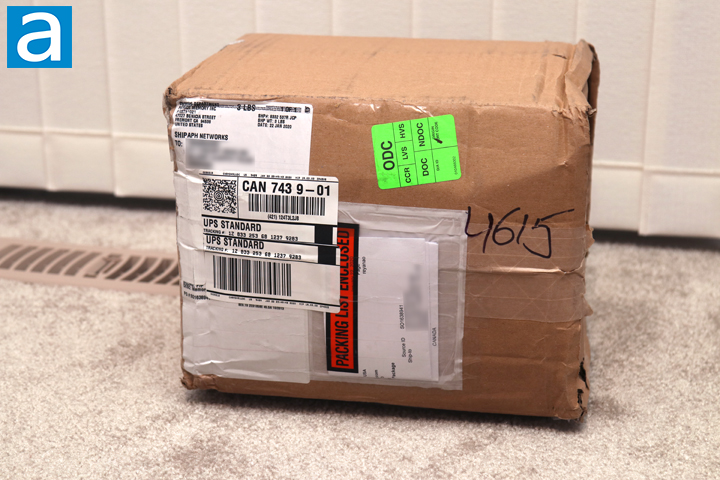 Today's review unit of the Patriot Viper V380 arrived from Patriot Memory's offices in Fremont, California. Traveling via UPS and their Standard ground service, this brown corrugated cardboard box arrived in pretty poor condition. It was bulging quite a bit, but the box was also damaged on its sides and corners. Thankfully, Patriot packed it full of plastic air pockets to ensure the product inside was cushioned during the presumably bumpy ride. Otherwise, I grabbed a pair of scissors to get to the product inside.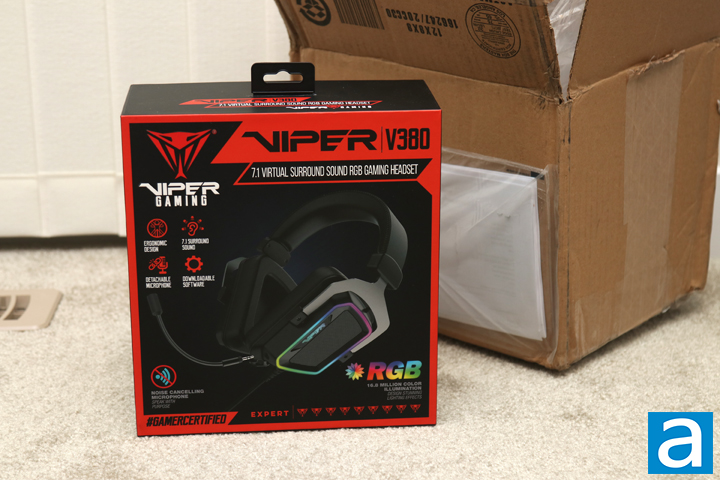 While some headsets have been leaning towards the subtle gaming appearance, the retail container of the Patriot Viper V380 exclaims its gaming roots from the box. From the front, we have a very typical red and black color scheme with the large Viper logo and "Viper Gaming" name on the top left corner. A tagline of "7.1 Virtual Surround Sound RGB Gaming Headset" exists under the product name on the top right corner. Several features are declared including its ergonomic design, 7.1 surround sound, detachable microphone, downloadable software, and noise cancelling microphone. The front shows off the headset in its fully illuminated design. If you have seemingly missed all of these gaming signs, you can see the "#GAMERCERTIFIED" in the bottom for some extra emphasis. Around the box, we have a few more features and specifications for the Viper V380.
Before we continue on, I have grabbed the features from the manufacturer's website for your perusal:
Ergonomic closed ear design for passive noise cancellation
7.1 Virtual surround sound
Hi-Fi 53mm Neodymium Drivers
USB Interface
Durable braided 2.1 m cable
Convenient on-ear sound controls
Full spectrum RGB illumination
Frequency Response: 20Hz - 20kHz
Impedance: 64Ω at 1kHz
Sensitivity: 106 + 3dB at 1kHz
Detachable Environmental Noise Cancellation (ENC) Microphone
Frequency Response: 100Hz-10kHz
Signal to Noise Ratio (SNR): 60 dB
Sensitivity : -42±3dB
Pick-up pattern: Omnidirectional
Viper Software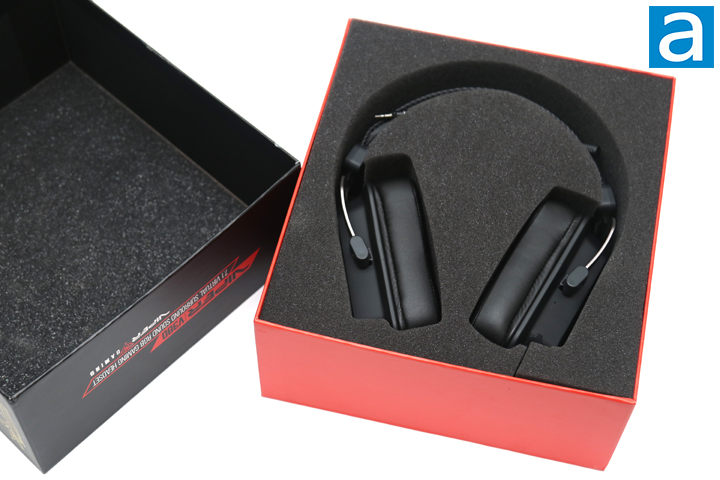 Much like some other gaming headsets we have seen, Patriot packages their Viper V380 in a large foam shell to protect the headset. A detached microphone can also be found inside, as well as the attached cable to the headset. There is a sheet of information regarding contents, setup, and warranty information. For your knowledge, Patriot provides a two-year warranty with the Viper V380.
---
Page Index
1. Introduction, Packaging, Specifications
2.
Physical Look - Hardware and Software
3.
Subjective Audio Analysis
4.
Conclusion