Page 4 - Installation and Conclusion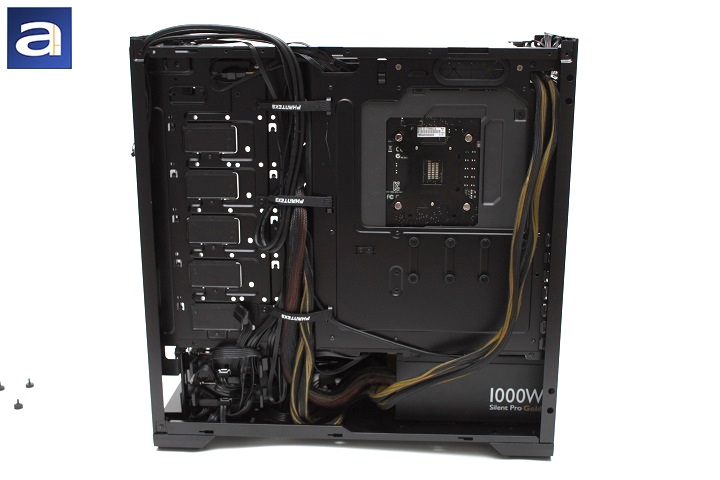 For those that have been around APH Networks for a while, you should know when I do new installations, I always like to stick in my PSU first and have all the cables routed before installing anything else. This installation was no exception. Although Phanteks has made the cabling job simple, it helps to know that the cabling job is done and out of the way. The only thing left to do is install the rest of the components and have everything hooked up. As for the abundant hard drives and SSDs, I have two of each I wished to install, but do not have enough trays to install all of them at once. Since there are only two 3.5" trays and one 2.5" tray available, I decided to ditch the idea of using the 2.5" tray and simply mounted my SSDs first on the underside of the 3.5" drive trays. This essentially pairs up an SSD with a hard drive on each tray. When cabled properly, I had just enough clearance between each tray to hide all the cables neatly, including the SATA cables connected to each drive. All my other components fell into place shortly after with no hassles in cabling.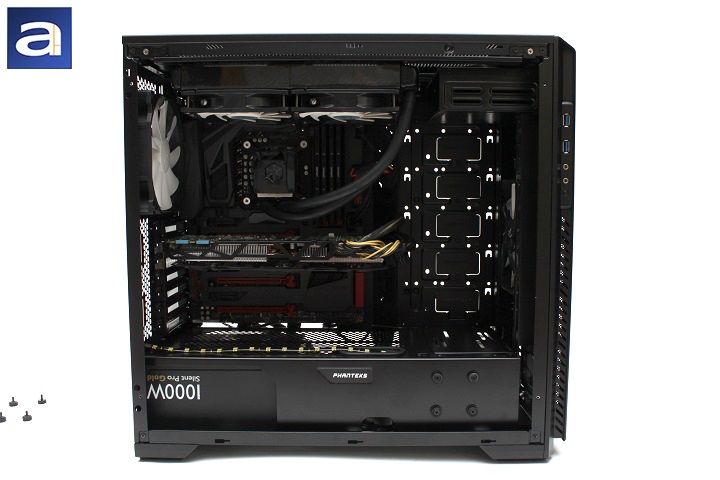 With all the cables already in place, all I needed to do was tighten up the Velcro straps, and that was the end of that. I can definitely say this was one of the better cabling jobs I have done in a while. It is regrettable there is only one SSD tray here, as many manufacturers like to have at least two nowadays. Overall, the installation process went very smoothly, and I have no complaints about it. With everything in place, I slapped the panels back on without much force, and was ready to rock and roll.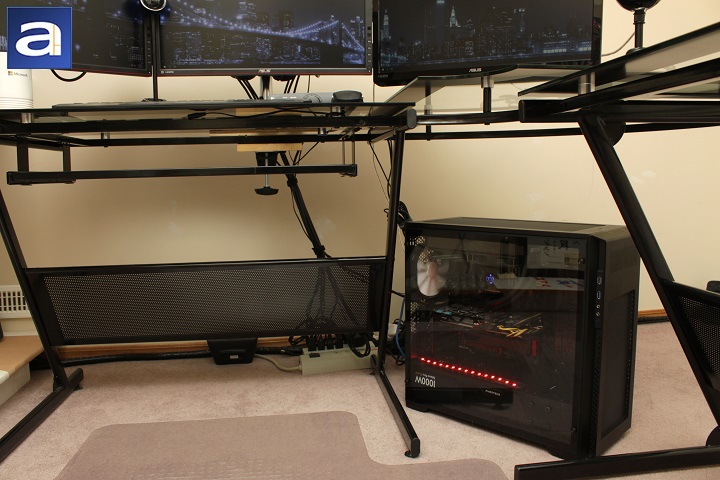 After plugging everything in, our system configured inside the Phanteks Enthoo Pro M was ready to go. I hit the power button on the right edge, and the system roared to life. Honestly speaking, I found the Enthoo Pro M is really good looking, especially with the huge acrylic window. Sticking in LED lights makes your build look glamorous, not to mention its outstanding appearance. Moving on to the topic of noise, on a scale from 0.0 to 10.0 where 0.0 is silent and 10.0 is the loudest, the stock fans would come in at 2.5/10 on everyday usage, and about 3.5/10 subjective sound rating at full blast. I was very impressed by this, given Phanteks has not provided any sound dampening material. I am quite sensitive to perceived sound volume, but the bearing on the fans ran smoothly with no annoying noise during operation, which is always a plus.
-----------------------------------------
While there are many factors to consider when marketing or even buying a product, if a company packs best in-class features into the product tagged at a competitive price, consumers would make their purchasing decisions at the snap of a finger, and companies would be happy making lots of money. The Phanteks Enthoo Pro M, in my opinion, is one of those great products that fit into this scenario. There are many features to rave about on the Enthoo Pro M. First off, it comes with a slick and clean exterior design. Phanteks did not tack on annoying visual distractions. Dust filters cover all the important open areas to keep the nasty stuff out, while being able to draw in plenty of cool air. This makes the cleaning process a breeze. The large acrylic window serves as a panoramic view to the guts of your computer, giving you the opportunity to show off all those components, while keeping a tidy cabling job at the same time. The great interior layout and dual chamber design makes the installation process and cable management easy, with plenty of cabling holes decked with rubber grommets and a good amount of space to work with. This encourages users to keep a clean and tidy interior, which, in turn, besides visual appeal, provides good airflow throughout the entire case. Additionally, Phanteks has already pre-cabled the standard I/O cables behind the motherboard with Velcro straps, giving no excuse for a messy cabling job. Modularity is a key factor, as many of the accessories can be moved around and slotted in whenever you please. Furthermore, there is a removable frame for mounting radiators or fans, which keeps the installation process super easy. It is quite hard to dig up dirt on Phanteks, especially with such a nice case. However, if Phanteks could add sound dampening material to the Enthoo Pro M's panels, this would snuff out a decent amount of noise for those enthusiasts out there. Also, having additional SSD brackets behind the motherboard tray would allow easier installation of more 2.5" drives. Other than that, what is there to complain about for $90 USD at press time?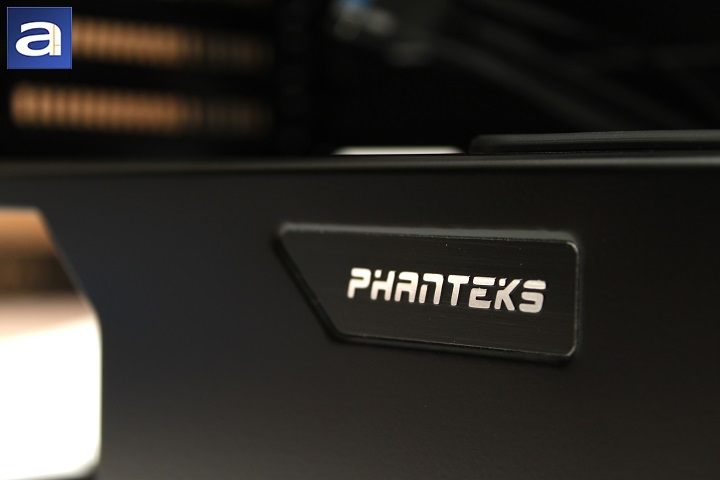 Phanteks provided this product to APH Networks for the purpose of evaluation.

APH equal.balance Award | APH Review Focus Summary:
8/10 means Definitely a very good product with drawbacks that are not likely going to matter to the end user.
7/10 means Great product with many advantages and certain insignificant drawbacks; but should be considered before purchasing.
-- Final APH Numeric Rating is 7.7/10
Please note that the APH Numeric Rating system is based off our proprietary guidelines in the Review Focus, and should not be compared to other sites.
The Phanteks Enthoo Pro M is a slick looking case with a great design and a large acrylic window, all without breaking the bank.
Do you have any comments or questions about the Phanteks Enthoo Pro M? Drop by our Forums. Registration is free, and it only takes a minute!
---
Page Index
1.
Introduction, Packaging, Specifications
2.
Physical Look - Outside
3.
Physical Look - Inside
4. Installation and Conclusion