By: Hai Wang
October 19, 2018
As a Honda fan, I believe they can really make cars that satisfy the majority of people's needs. For young car enthusiasts who love speed but do not have too much money to spend, a Civic Si is a good choice. For a small family, either an Accord sedan or a CR-V SUV could be a nice daily driver. For a big family who love road trips and there is a boat to tow, nothing will be more suitable than a Pilot. Well, even if you want a more premium car but still enjoy Honda reliability, there will be Acura dealerships you can talk to. The thing is, Honda can basically cover the needs of almost everybody. Nevertheless, the product list of Honda is not endless, hence some customers may be disappointed for not having their dream cars available in the showroom. For example, Honda cannot offer a hardcore single-cab truck. By saying hardcore, I mean the truck should be body-on-frame for high rigidity and have a necessary single-cab for someone who needs a compact truck with maximum bed size. The cost for car companies to design a new model is incredibly high, therefore if there is no sign of great market demand, they will not build a car just for you. However, this is not the case for building a computer. We can freely choose the components to build the special machine we want. The only question is how to choose the right thing for the right build. Luckily, there are lots of reviews to help us evaluate those available products in the market. In this review, a CPU cooler – the Reeven Ouranos RC-1401, will be looked at. Is it a good CPU cooler? Let us read on and find out!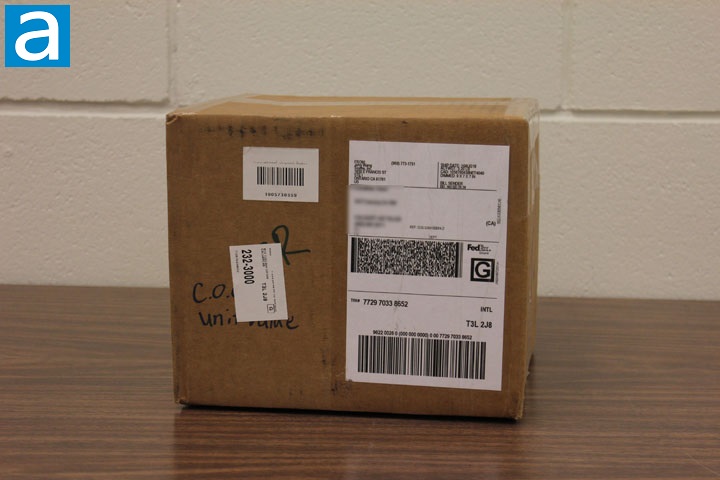 Today's review unit was shipped to us here in Calgary, Alberta, Canada via FedEx Ground. The shipping box was a little bit too big for just one CPU cooler. In fact, there were three cooling fans included in the box as well. I will review those fans from Reeven in the coming weeks. Although you may see small dents by the corners of the parcel, there was actually no sign of unacceptable damage on the shipping box itself that could make you nervous about the safety of the product -- well done FedEx.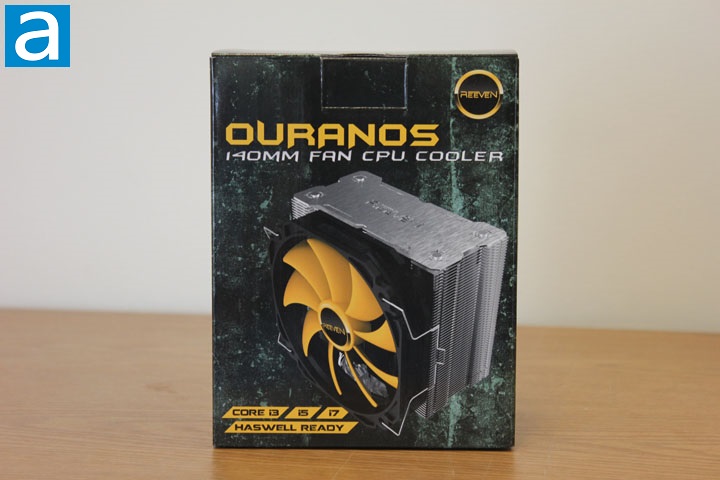 On a well-designed retail package, you can always find a nice photo of the product. The box of the Reeven Ouranos RC-1401 is no exception. The picture of the CPU cooler is located in the front of the container with a dark background. From the picture, you can roughly know what you will get from Reeven -- a CPU heatsink and a fan. Of course, you will also get the installation kits for various Intel and AMD sockets. They are just not shown in the front cover of the retail box. Reeven's company logo is printed at the top right corner, while the product's name, Ouranos, is printed in gold, and it is located right below the company logo. Below the product's name, the size information of the fan is provided. This time we get a 140mm fan from Reeven. If you turn to the side panels of the retail package, more information about the product is presented, such as the dimensions and key features of this product. Overall speaking, the retail package design of the Reeven Ouranos RC-1401 is good. Customers will be able to find the useful information about this product without any trouble.
For you to know the Reeven Ouranos RC-1401 a little bit more, the specifications of the CPU cooler from its official website are listed below:
Model Number: RC-1401
Socket: INTEL: LGA 1150 / 1151 / 1155 / 1156 / 1366 / 2011 / 2011-V3; AMD: AM2(+) / AM3(+) / FM1 / FM2(+) / AM4 (Upgrade Kit required!)
Overall Dimension: (W)143 x (H)161 x (D)95mm
Fan Dimension: 140 x 140 x 25mm
Heatpipe: Ø6mmx4 + Ø8mmx2
Fan Speed: 300~1700(*300~1300)RPM
Air Flow: 16.3~92.4(*16.3~69.9)CFM
Static Pressure: 0.002~0.091(*0.002~0.048)inchH2O
Noise Level: 5.8~36.4(*5.8~24.7)dBA
Weight (with Fan): 1030g
UPC Code: 840636100091
EAN Code: 4717011050097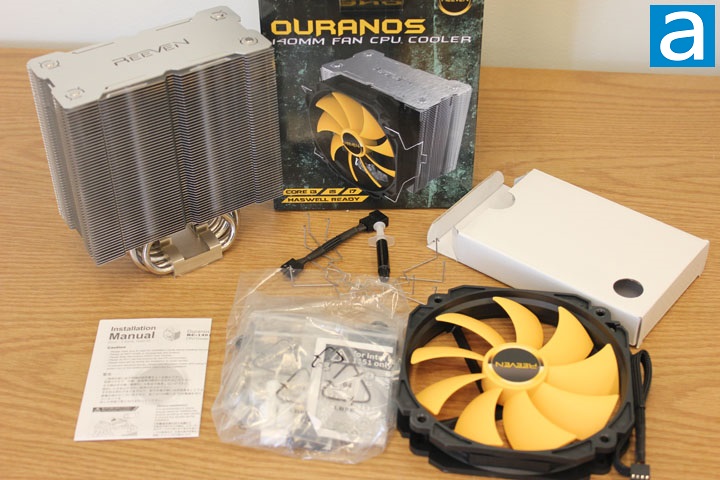 Upon opening the retail box, you will see the bulky heatsink protected by a piece of cardboard pad. I did not find any damage on the fins, meaning the protection of the cardboard pad is a big win. Aside from the heatsink, a Coldwing 14 140mm PWM fan is another major component you can find in the container. The Reeven Ouranos RC-1401 is capable of taking two fans, but only one is included. If you want two fans on your heatsink, you will have to buy your own. As for smaller accessories, they are all contained in a white cardboard box. A bunch of wire clips, tube of thermal paste, installation guide, small wrench, and mounting kits for both Intel and AMD sockets are found in this cardboard box. The small wrench is a thoughtful addition from Reeven; it is a very useful tool when installing the CPU cooler.
---
Page Index
1. Introduction, Packaging, Specifications
2.
Physical Look - Hardware; Installation
3.
Test Results
4.
Conclusion