By: Jonathan Kwan
August 1, 2014
What is the difference between those who have hope, and those who have no hope? The way I see it, those who have hope are people who have something to look forward to on some day, and that day will come, whenever it comes. On the other hand, those who have no hope are people who have something they are not looking forward to, and that day will also come, whenever it comes. As we contemplate on this relatively philosophical thought, let me quickly move to a more light-hearted topic before we delve into our review of the SanDisk Extreme PRO 480GB today. Ten years ago, APH Networks was still a generic HTML site, and I was a fourteen year old kid in Junior High still trying to figure out what SOH-CAH-TOA meant. The personal computer I was rocking featured a ballin' AMD Athlon 64 3000+ CPU, 1GB Corsair RAM, ATI All-in-Wonder 9600XT video card, and an 80GB Western Digital hard drive. Now, exactly where this computer is today is a mystery even to me, because I have stripped it and sold it for parts through various channels to people all over the world long ago. Frankly, I do not keep any of my computers for ten years, but here is the deal: Whenever I buy anything, I want it to last for as long as I want to keep it. Even though there is a day that I am not looking forward to -- the day it dies -- and the day will indeed come, whenever it comes, I want to have a hope I can hold on to that, even though it may be the end of the life of that product, it will not be the end of my ownership of that purchase. To instill confidence in the hearts of consumers, most manufacturers will give their products a three year warranty, which is quite reasonable. The more generous ones will step it up to five years. But SanDisk is so confident in the reliability of their latest flagship solid state drive, they are throwing in a whopping ten year guarantee on their Extreme PRO lineup. Can we place all our hope in SanDisk to deliver the best in reliability and performance? We took one in to find out.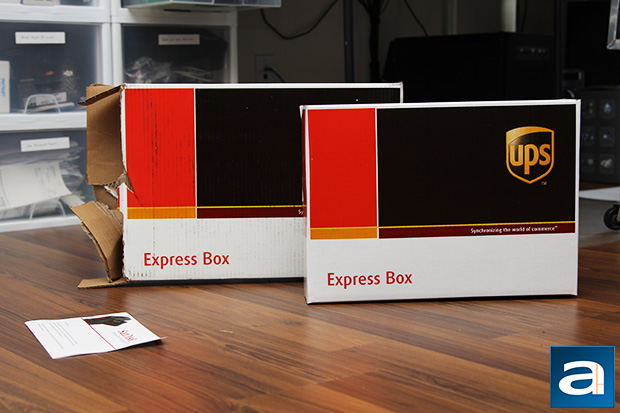 Our review unit of the SanDisk Extreme PRO 480GB solid state drive arrived in a large sized, UPS branded cardboard box. Inside the first UPS branded cardboard box was another UPS branded cardboard box, this time sized medium, packed and sealed in the same way. At first, I thought someone at SanDisk was trolling me by putting a medium box inside a large box, and after contemplating for a while why anyone would do such a thing, I think that was probably a pretty good guess. Using UPS Saver, the doubled up packages arrived to us here in Calgary, Alberta, Canada safely from good old California, USA. After ripping open one box after another, I dug in, and began to work.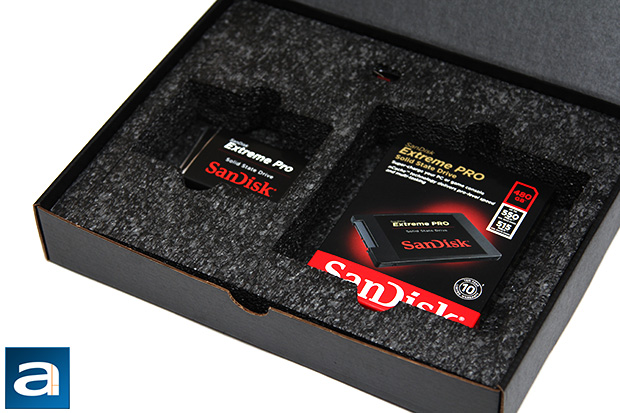 Inside the medium sized UPS branded cardboard box was another box. Clearly, they went all Russian and stuff, but thankfully, the Matryoshka doll configuration did not end up with a UPS branded cardboard box sized in small, because at that point I would just flip a table. Just like the SanDisk Extreme II 240GB I have reviewed last year, they sent a press kit box designed to look like a really big SanDisk Extreme PRO SSD. You will not get a press kit, but just in case you are curious, in addition to a retail package of the solid state drive itself, it consists of a Cruzer Fit 4GB USB flash drive containing a reviewer's guide and pictures, printed reviewer's guide, and two pieces of SanDisk Extreme PRO -- wait for it -- chocolate. Wait... what? Yes, you have read it correctly. SanDisk sent us two chocolate bars that look exactly like a miniature version of the SSD. If you have a burning desire to eat some computer parts right now, please give me a call, and you are welcome to drop by the APH Networks headquarters to grab a bite. Unless, of course, my coworkers have done that already.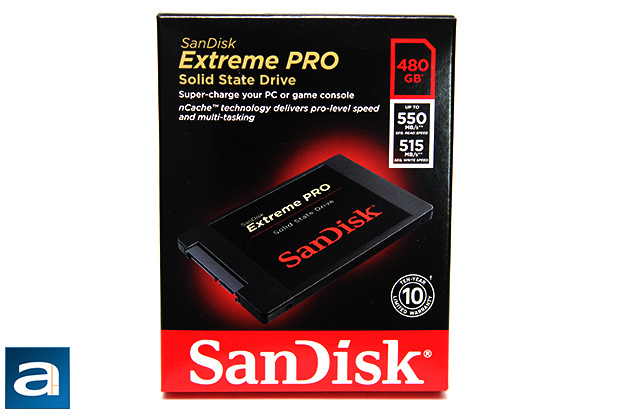 Like the SanDisk Ultra Plus 256GB and SanDisk Extreme II 240GB, the Extreme PRO 480GB retail box's down-to-business approach is made possible by the company's signature red, black, and white color scheme. It starts off with an all-serious font highlight its model name at the top, and a brief description of feature highlights right under. An image of the SSD itself can be found boldly across the middle. Occupying a big part of the bottom is SanDisk's logo that you simply cannot miss. The drive capacity is located near the upper right hand corner. In our particular case, we have the 480GB version, but the Extreme PRO is also available in 240GB and 960GB variants. Generally speaking, its retail box design is not groundbreaking, but it certainly carries a lot of brand image consistency.
Before we move on, let's take a look at the specifications of the SanDisk Extreme PRO 480GB, as obtained from the manufacturer's website:
Available capacities: 240GB, 480GB and 960GB
Dimensions: 2.75 x 3.96 x 0.28 in. (69.85mm x 100.5mm x 7.0 mm)
Operating temperature: 32ºF to 158ºF (0ºC to 70 ºC)
Storage temperature: -67ºF to 185ºF (-55ºC to 85ºC)
Interface: SATA Revision 3.0 (6 Gb/s)
Shock: Resistant up to 1500 G @ 0.5 m/sec
Vibration (Operating/Non-operating) : 5 gRMS, 10-2000 HZ / 4.9 gRMS, 7-800 HZ
Power Consumption (active): 0.13w (240 GB), 0.15w (480 GB, 960 GB)
Support: 10 year limited warranty
The SanDisk Extreme PRO 480GB does not included a whole lot of stuff out of the box. This no-frills approach keeps the retail box small and excess waste low, and I am always appreciative of companies who do not throw in extras for the sake of throwing in extras. The drive itself is wrapped in an antistatic bag. Other items include rubber spacer, SanDisk SSD dashboard promotion card, and a simple manual in poster form. The reason why the spacer is necessary is because the drive is only 7 mm thick. Older 2.5" drives are 9.5 mm thick, so if you have a drive bay that requires the extra height for proper installation, SanDisk has made sure your bases are covered.
---
Page Index
1. Introduction, Packaging, Specifications
2.
A Closer Look, Test System
3.
Benchmark: AIDA64 Disk Benchmark
4.
Benchmark: ATTO Disk Benchmark
5.
Benchmark: Crystal Disk Mark 3.0
6.
Benchmark: HD Tach 3.0.1.0
7.
Benchmark: HD Tune Pro 4.60
8.
Benchmark: PassMark PerformanceTest 8.0
9.
Benchmark: PCMark Vantage
10.
Conclusion