By: Jadon Lee
June 10, 2022
As of late, I have been thinking a lot more than I usually do. I realize I do not think of friendships in the same way as many others appear to. I have begun to think about how I think about the idea of friendship differently compared to my "friends". I find that many of my "friends" believe that friends are anyone you meet throughout your life, but I see them as merely temporary ones. The inevitable fact is people come and go. Some people are here for a mere season, and some may be around for the majority of your life. As sad as that sounds, it is what it is. If I were to move away, would the people I have here still be my friends? Yes, some of them will be, but most of them will not. Can you really consider the people you met in elementary your friends still? Or are they merely a memory? Memories do not change, but the people in them do. What you remember of someone could be drastically different from who they are now. You can never really tell who is going to stay by your side. Almost every single person I have met and became friends with has been labeled as temporary because of this uncertainty. There are many people in my life that I can consider a true friend, a friend I want to keep in my life. If you are someone I consider as non-temporary, you likely know. There is also a plenty amount of them who do not know. For anyone who actually knows me, I find the question "am I a temporary friend" or anything of the sort quite vexatious. I think it is important to accept people are not around forever and you will need to move on from them, just like how it is important to move on to updated models of peripherals. Products are clearly more temporary than people, but Turtle Beach has sent over their Stealth 700 Gen 2 MAX, which is the successor to their past headset we have reviewed. Will this new revision of the Stealth 700 Gen 2 MAX prove to be superior or the same with its multi-platform compatibility and improved battery life? Keep reading to find out!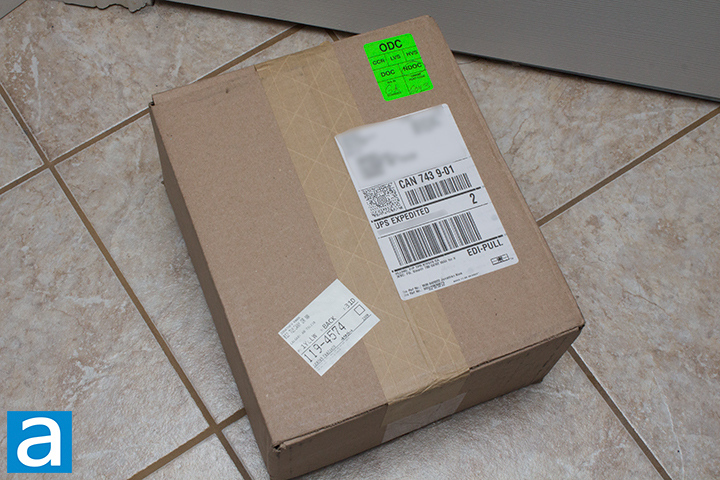 Today's review unit of the Turtle Beach Stealth 700 Gen 2 MAX arrived from Turtle Beach's fulfillment center in Elwood, Illinois. The box was delivered using the UPS Expedited service in great condition, having very little marks or scratches. The box was slightly larger than anticipated, but was mostly filled with paper to help cushion the retail box. The delivery was sufficient, and I had no worries about the condition of the headset.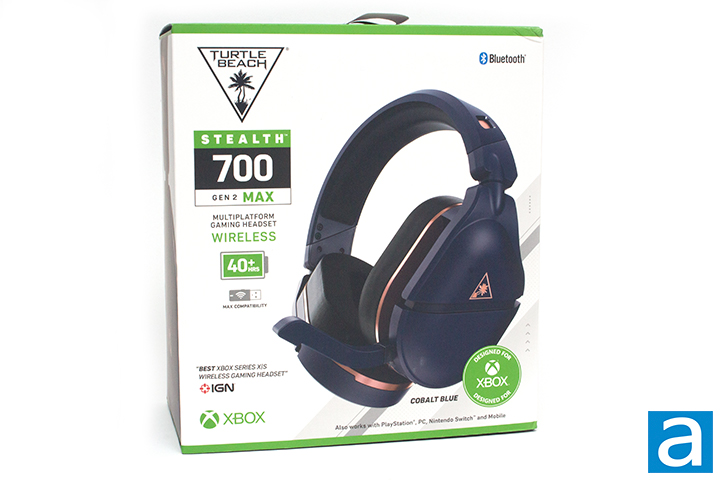 The Turtle Beach Stealth 700 Gen 2 MAX comes in a nice box using the Xbox white and green aesthetic. This makes sense because this headset is designed for the Xbox, but compatible with several other devices too. For starters, the front of the box shows the Turtle Beach logo alongside the name of the headset "Stealth 700 Gen 2 MAX". Some additional features such as the wireless 40+ hour battery life and its max compatibility are also displayed on this face of the box. The back of the box speaks more towards the design of the headset boasting about the durability, comfort, microphone, compatibility, and speakers. I like the simplicity of this box as it is nice and clean, while providing an adequate amount of information. On occasion, boxes may be overfilled with unnecessary information such as pro players saying this is their favorite peripheral because of some generic sponsor statement. All of these features are really nice, but we will see how they actually perform later on in this review.
Before we continue, I have grabbed the key features from the manufacturer's press release for your perusal:
Specifications
Connections: Wireless Transmitter: Xbox Series X, Xbox Series S, Xbox One X, Xbox One S, PS5™, PS4™, PS4™ Pro, PS4™ Slim, Nintendo Switch™, PC & Mac®
Bluetooth: iOS, Android, Nintendo Switch, PC & Mac® & other Bluetooth® Equipped Devices
Speakers: 50mm Nanoclear™ neodymium drivers
Speaker Frequency Response: 20Hz – 22kHz
Ear-cup Design: Over-Ear (Closed)
Ear-cushion Material: Synthetic Leather (Black) and Memory Foam Cushioning
Mic Design: Flip-up Omni-Directional
Battery: Rechargeable Lithium Polymer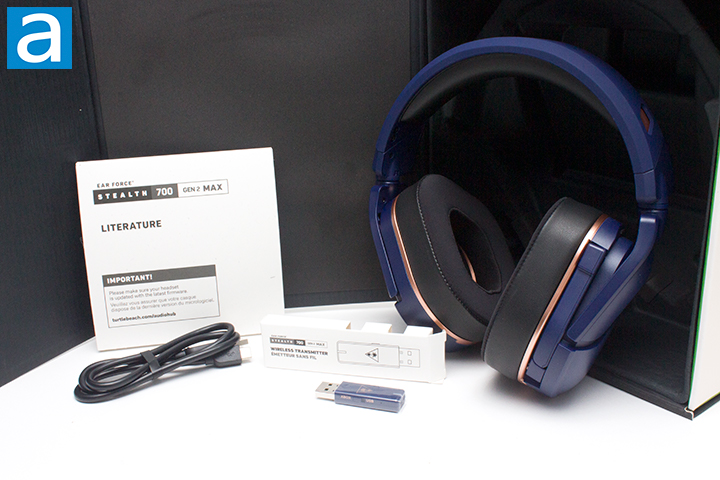 Out of the box, we have everything you would expect. The headset itself is packaged in a plastic bag and placed in a black cardboard carton. You will also find a thick 68cm USB Type-A to Type-C cable for charging the device. It is nice to see a modern plug being used here. Next, we have a small wireless USB adapter so users can plug this into their console for usage. The USB adapter has a little switch with the options to connect to Xbox or to any other device. Finally, we have some quick start guide to help users know how to set up the headset and provide information about all sound profiles. Interestingly enough, the quick start guide uses a higher quality paper that has a smell reminiscent of Chinese herbal medicine, haha.
---
Page Index
1. Introduction, Packaging, Specifications
2.
Physical Look - Hardware and Software
3.
Subjective Audio Analysis
4.
Conclusion