LG is no stranger to many people, especially with the Korean technology being everywhere. Whether it is in their display technology, their home appliances, or their other electronics, they are well known across the world. As you saw from their press conference a few days ago, they announced their Signature line with several new products. We were able to schedule a booth tour with Albert Lee, one of LG's representatives for Canada.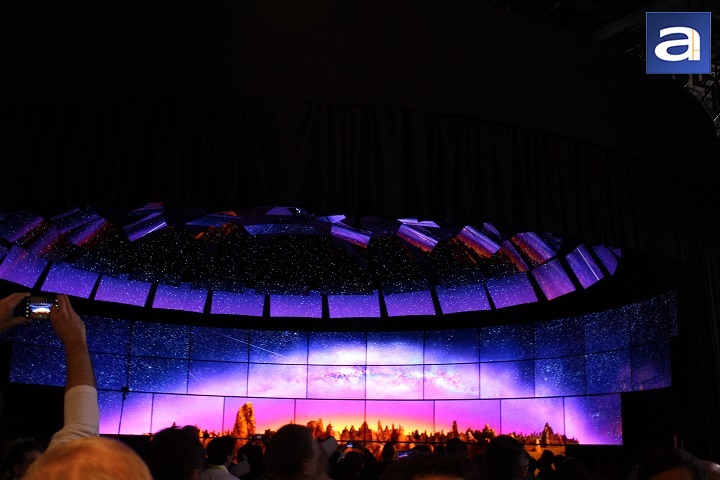 Upon entering the LG booth area, we were greeted by a huge array of curved displays, all joined visually to create a stunning image to the eyes. This was one impressive way to show what LG was capable of doing, especially after operating their business for fifty years.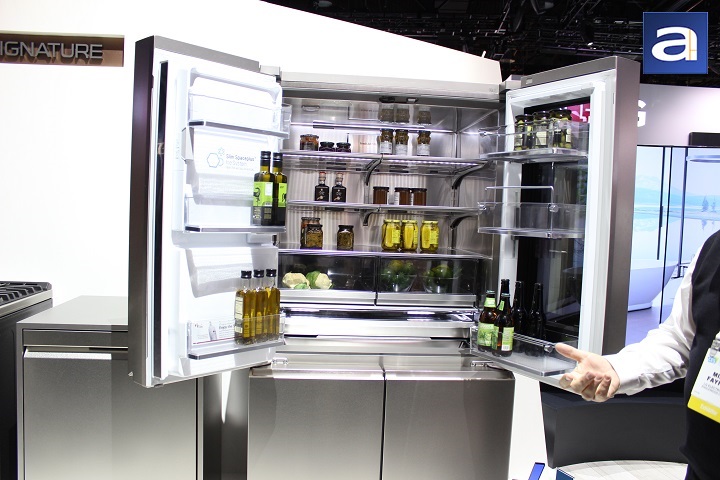 Another one of their products in the Signature lineup was their fridge. This stainless steel, both inside and out, was a stunner to look at. The material choice also makes the internal fridge stay cooler, as the material is easier to cool since it has a lower specific heat capacity. It has several features, including a tinted glass door on the front, which can be opened to access the shelf items. The glass door can also be knocked on from the outside, and the inside will illuminate to display the contents inside. The bottom of the fridge also features a sensor, where users can put their foot, and the door will open for them. LG has assured the media the sensor is intelligent enough to know only to open for humans. In addition, if this was accidental, the door will close back after a few seconds. The bottom freezer unit features motorized drawers, which protrude out upon opening. All in all, this fridge and freezer combination is feature packed with new ideas and innovations all around.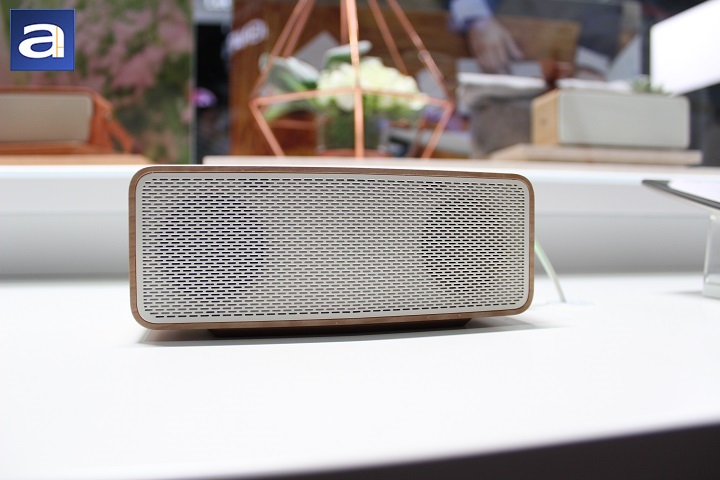 In their audio department, LG introduced their MUSICflow P5. While this product itself is not new, the new part was the different externals. Now it comes in various colors, including a leather finish, and the one you see in the image above, which is a bamboo finish. Sound quality was hard to distinguish especially in an environment as loud as the convention center.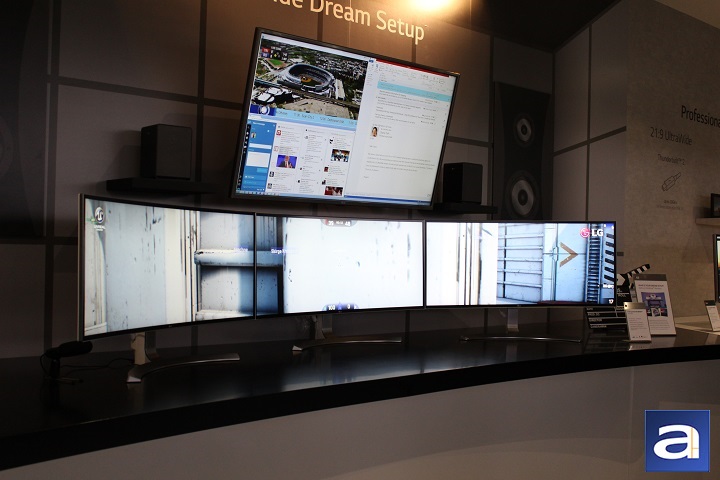 As for monitors and displays, LG Electronics continued with their curved displays. The photo above shows three of their 34" curved displays. Albert explained the displays were actually curved exactly to match the shape of your face. Mr. Lee also explained LG plans to release a 38" version of the curved 21:9 monitors soon.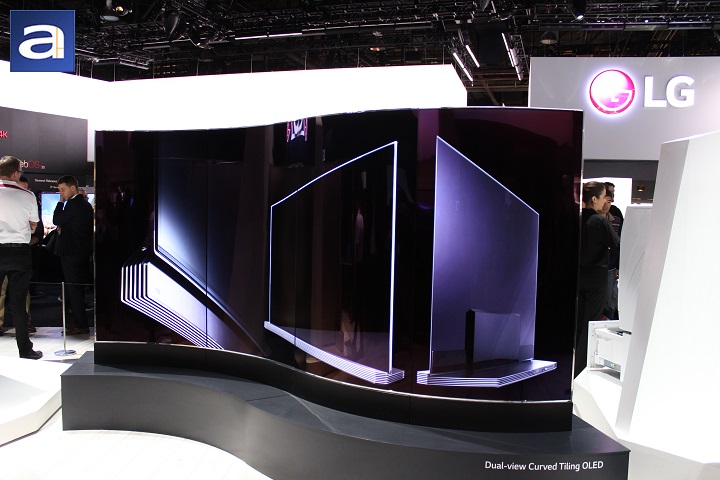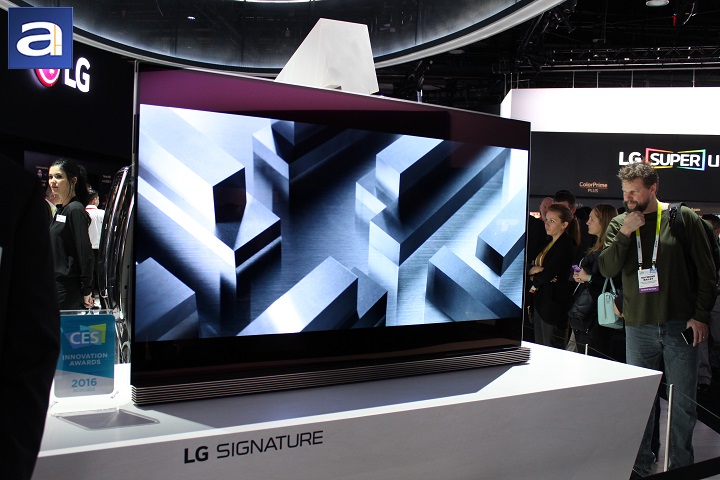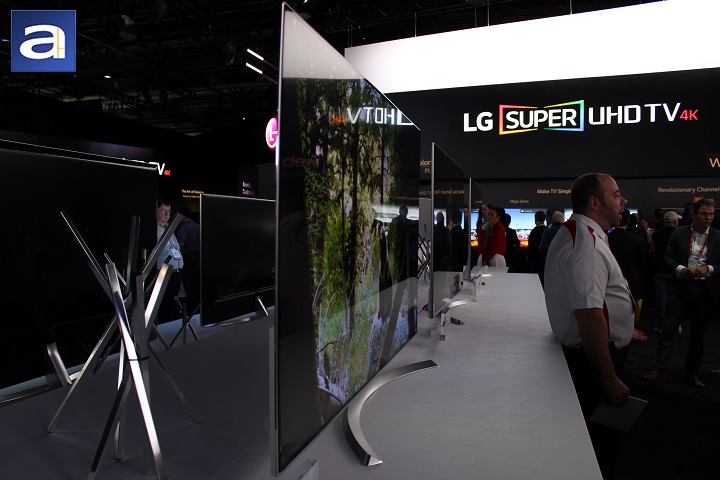 As expected, we have seen many of LG's TV models on the floor. Sizes ranges from as "small" as 65" to as large as 98". According to Albert, some of the 4K TVs are capable of upscaling to 8K. There are also a number of cool features like the magnifying glass feature to zoom in at specific spots of a paused video. This is especially useful for sports like football or hockey, where certain plays and scenarios require further investigation to determine the final result like stepping out of bounds or if a goal counted.
We were also hinted at other black box features that linked multiple TVs together, but as with any company, there are always the Ace card up their sleeves, so this was not and cannot be revealed to the public yet.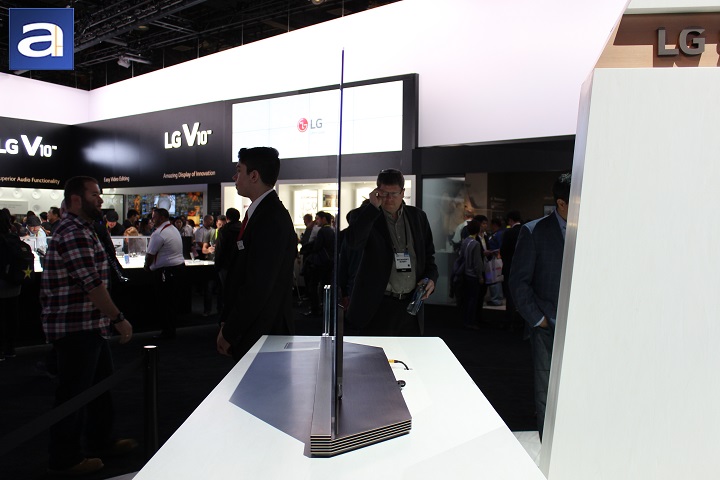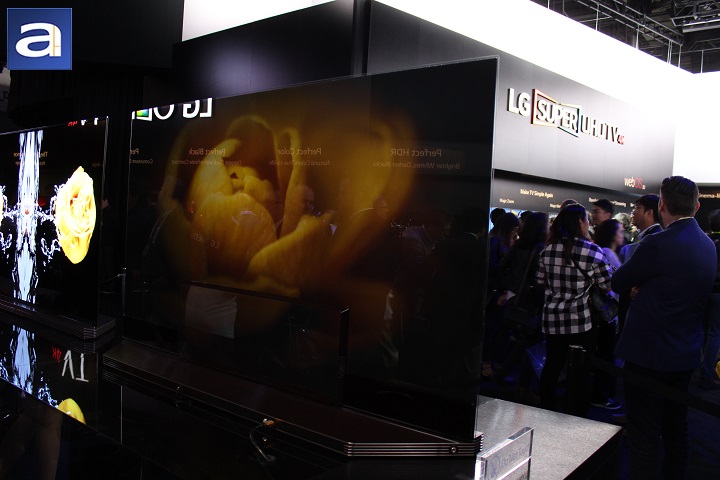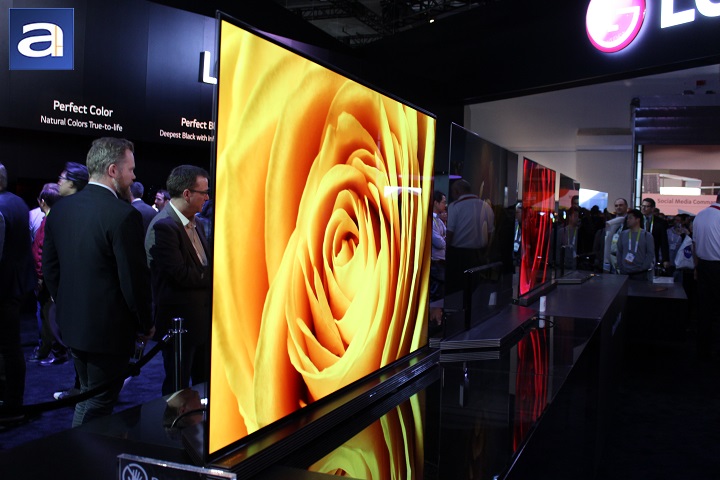 As mentioned from our Press Conference news article from CES 2016 Day 2, LG came out with a OLED TV that is only four credit cards thick. As you can see from the photos above, it is amazingly thin. Albert has mentioned to us that this TV is also wall mountable. This can be achieved by flipping the base vertically behind the TV, and in essence, changing the direction of the sound. Albert assured us that the directional speakers would still be able to project sound towards the viewers. This model (the G6) can also display wall art. At the factory stage when the TV is assembled, LG prints an image on one side of the TV. When it is delivered and setup, this image will essentially act as wall art when the TV is off, but when turned on, your wall art will disappear to display your media.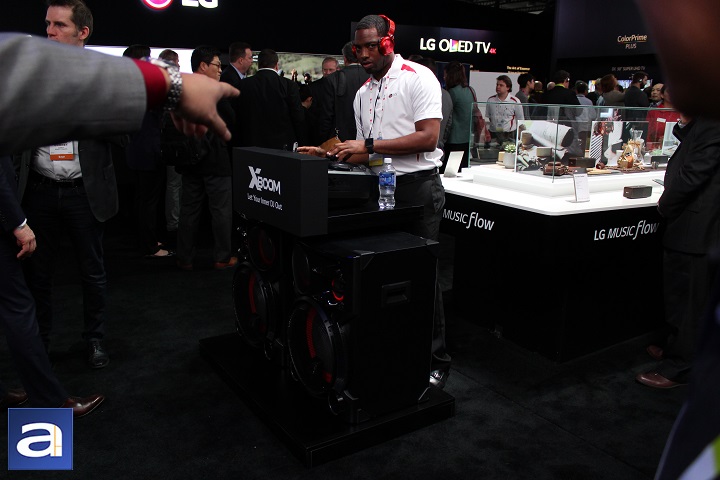 We ended our tour of LG's floor with some Electronica/Dance music straight from the floor