By: Jonathan Kwan
October 28, 2019
Last week, I had a chance to visit San Francisco to attend Micron Insight 2019. Micron Insight is the company's invite-only conference to demonstrate the company's vision and direction for the future in technology, and this is their second year running the conference. You are probably more familiar with their consumer brands, Crucial and Ballistix, which we have covered their solid state drives and memory extensively here at APH Networks.
I was invited to attend the conference as part of the press representing APH Networks. However, with my background in electrical engineering and my PhD research covers wireless communications and artificial intelligence, and 5G, AI, and cloud computing is one of the main focuses of this conference, I come with a slightly different perspective. I represent the media as a general consumer, but I also see it from an academic point of view.
Micron never asked me to write anything about the conference; I am only writing this because I believe there is a lot of things that were worth writing about.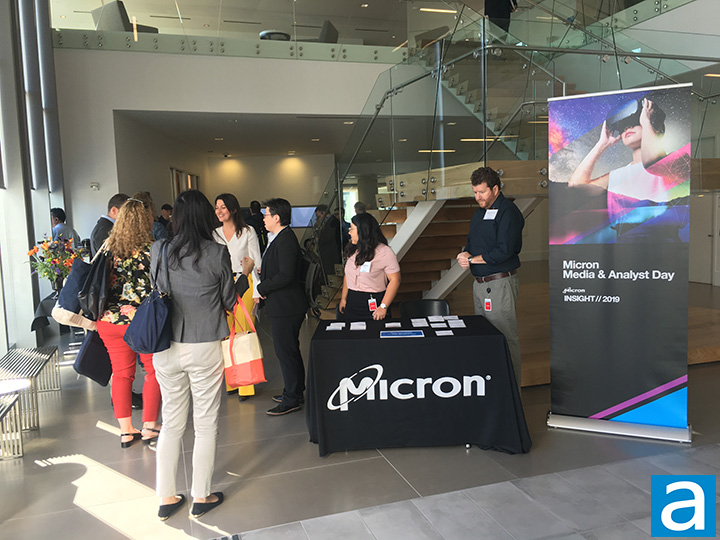 On the first day, we were taken from our hotel in Fisherman's Wharf in San Francisco to Micron's new offices in San Jose. We were not allowed to take too many pictures -- hence only photos that were taken using my iPhone X -- but we were given a quick media briefing on how the company sees the future of computing technology and how the company fits into the picture.
The big theme that you will see surrounding the conference is Micron sees that big data and AI is the future. Because big data and AI relies on memory, the company aims to anticipate this future by bringing memory and processing closer to where the data is to reduce the need to transfer data back and forth – whether it is between devices or even within a device. More processing on the "edge", or on the devices where the data is generated, requires higher performance memory and storage. As the devices process the data, it reduces the bandwidth required to transfer it over a 5G network, which reduces the amount of time the data needs to be spent processing in the cloud and turned into useful insight for whatever problem that needs to be solved.
Micron is particularly excited for 3D Xpoint, which you can think of as a hybrid between DRAM and flash storage. It is significantly faster than flash memory, but retains the non-volatile aspect of flash. The Micron X100 SSD is the first product launched with this technology, which I will talk about in just a moment.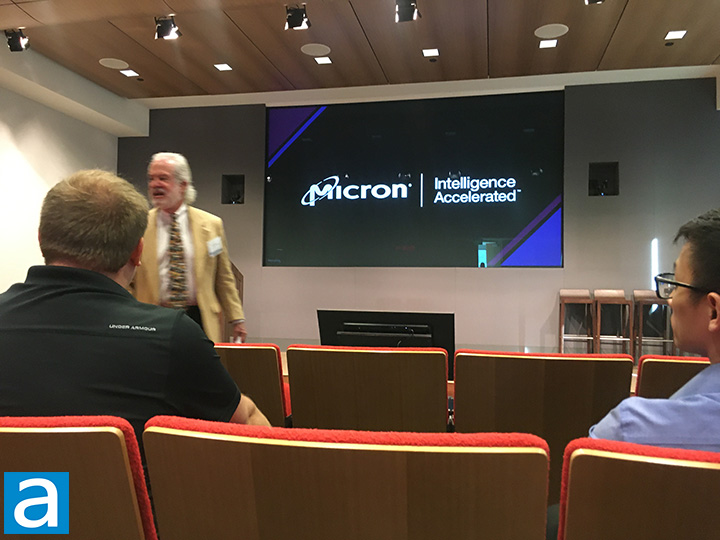 The new offices in San Jose features a small theater on the main floor for presentations. Upstairs, there is a lounge and offices with an electronics lab. We were not allowed to take photos of the lab at all, but if you have worked with electronics before, it is a decently sized work area with your usual equipment like solder rework stations, oscilloscopes, thermal test chambers, and the like.
We also had a chance to have a round table session with the consumer electronics team to discuss the future of the Crucial and Ballistix brands. The general feedback I gave them was I believe they are on the right track with the Ballistix brand with their latest memory products like the Ballistix Tactical Tracer RGB and Ballistix Elite. However, their consumer solid state drives need some work, considering their current flagship drive is the Crucial P1, and it is a wallet-friendly, consumer-grade drive at best. They reiterated their commitment to the consumer side of business in gaining their share of the enthusiast business.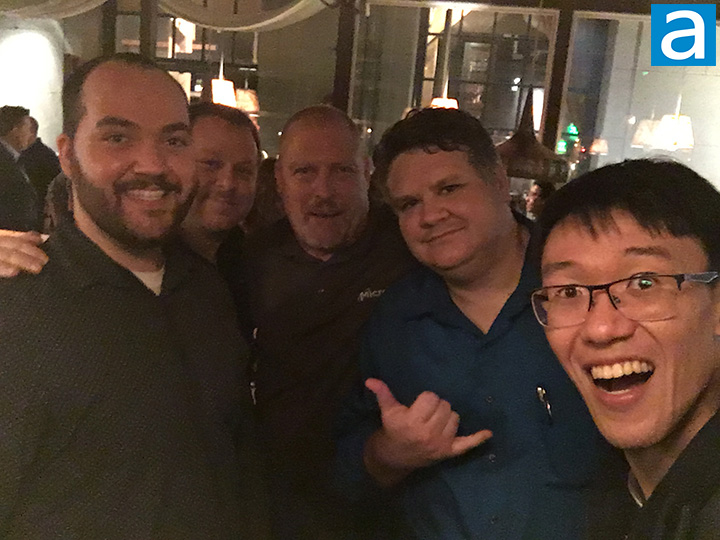 At the end of the first night, Micron hosted a small event for the media at Coqueta, a small restaurant on Pier 5 at The Embarcadero. In the photo above, it includes me on the very right along with some of our friends starting from the right, Chris Ramseyer and Jon Coulter from TweakTown, Nate Kirsch from Legit Reviews, and Sean Webster from Tom's Hardware. Micron's marketing team was also there.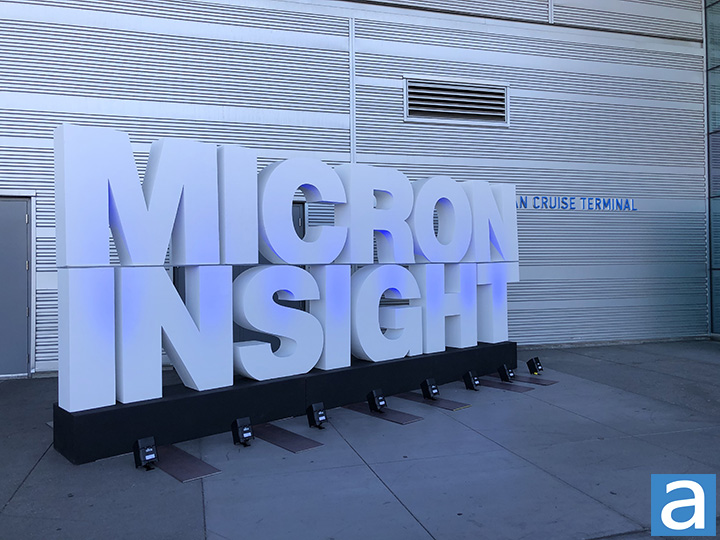 The main event was on the second day, which was hosted at Pier 27. I was told the event included Micron corporate customers, partners, industry analysts, and of course, the media. Pier 27 is a two-level 50,000 square feet former cruise ship terminal repurposed into an event space with panoramic views of the entire San Francisco Bay, Bay Bridges, San Francisco city skyline, Coit Tower, and waterfront. As aforementioned, this is the second year Micron is running this, and is a result of CEO Sanjay Mehrotra new vision for the company.
From the top to bottom, what I am hearing is a shift in culture and mindset at Micron. The company wants to transform from a reliable but conservative follower of technology to a leading global innovator. This is done by taking leadership in driving memory solutions in enterprise big data to gaining a market share in the consumer enthusiast realm.

The upper floor of Pier 27 is dedicated towards what Micron refers to as the Experience Zone to show off what industry partners and customers are doing with Micron products.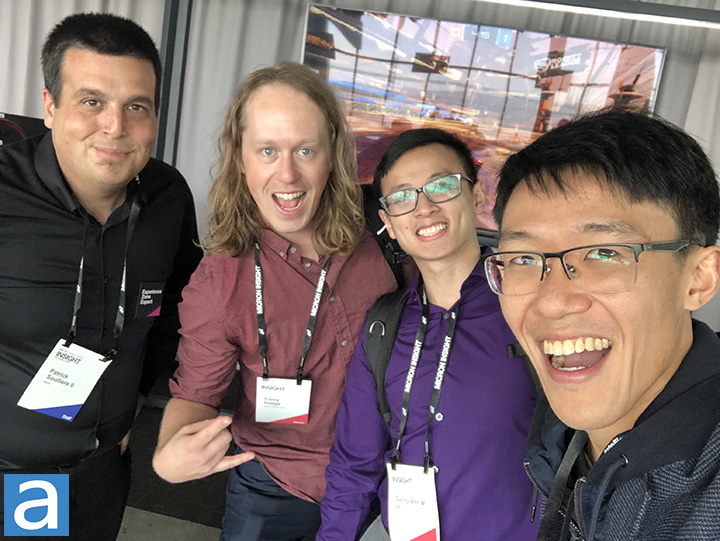 In the photo above, we have Patrick Soulliere II (Micron Global Marketing Manager - Gaming/Esports), Corey Dodge from Newb Computer Build, Danny Le from Nerd on a Budget, and of course, Yours Truly.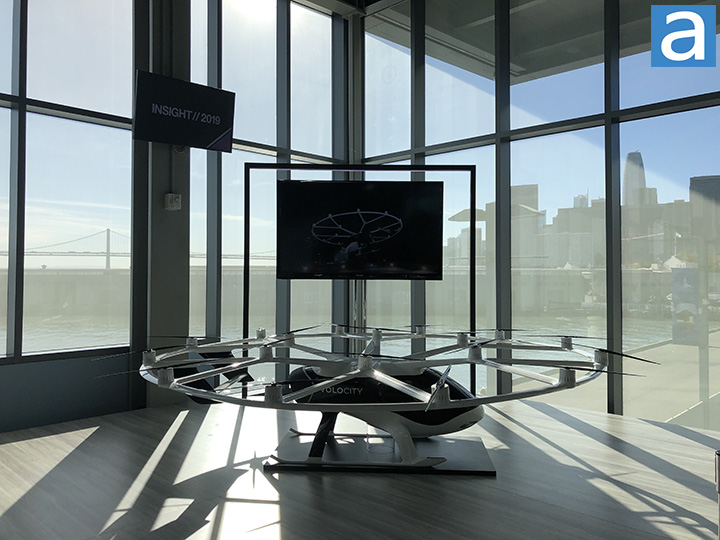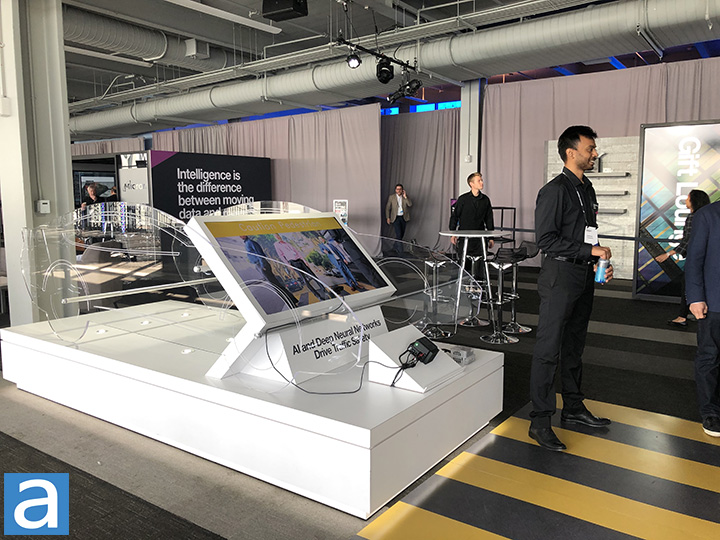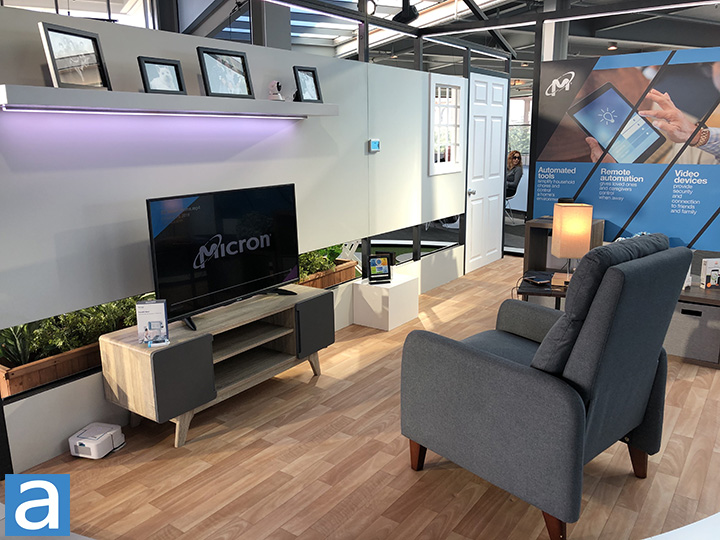 In the Experience Zone, there were a wide range of partners showing off different implementations of artificial intelligence. These included customer engagement in retail, industrial applications for power generation, smart home, genome sequencing for health diagnosis, autonomous driving, and even a scale model of the Volocopter.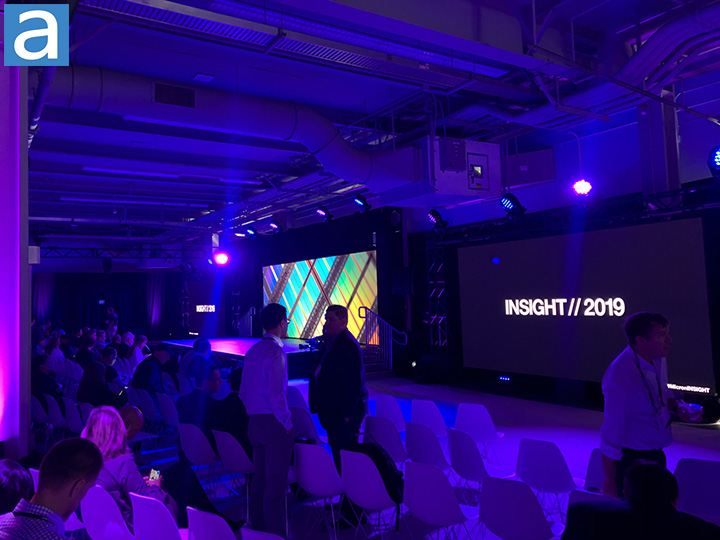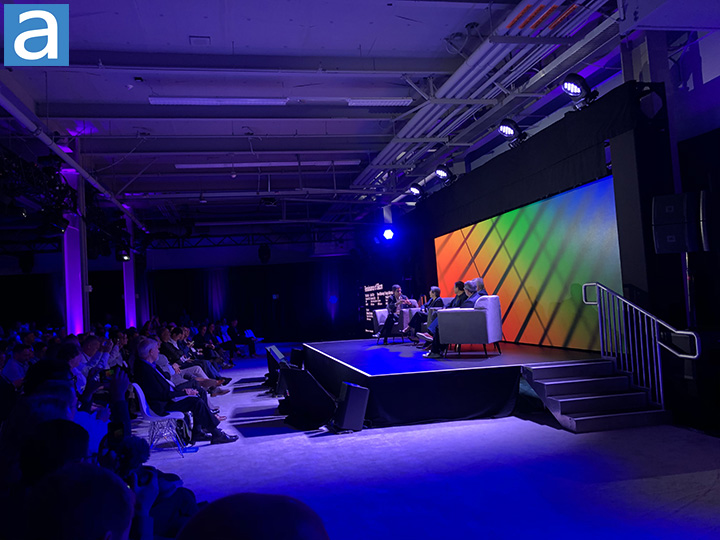 Back in the main event downstairs, it was a busy day filled with inspiring talks and panels. The photo above is a fireside chat on the renaissance of silicon with Lisa Su (AMD CEO), Lip-Bu Tan (Cadence CEO), Sanjay Mehrotra, and Steve Mollenkopf (Qualcomm CEO). It was followed by Micron Foundation's sponsorship of Water.org. After lunch, Hewlett Packard Enterprise, CERN, and Micron had a panel on how big data unlocks the secrets of the universe. Multimodal mobility for the future of transportation was presented by Volocopter, Hyundai CRADLE, and Remix. 5G and accelerating intelligence at the edge was discussed by Ericsson, Qualcomm, and Microsoft. Oregon Health and Science University, Moffitt Cancer Research Center, Lawrence Livermore National Labs/Department of Energy, and Genapsys presented ideas on the rise of personalized medicine. Closing off the evening was Shantanu Narayen (Adobe Chairman and CEO) with Sanjay Mehrotra getting together to discuss how AI is driving business outcomes.
As someone whose research interest covers wireless communications and artificial intelligence, it was an inspiring afternoon on how big data is changing the world in every area that affects our lives. My friends in academia and industry has been working on some of these problems ourselves, and there is no doubt in my mind this is extremely relevant in the way things are going. Micron's involvement in accelerating the way data is processed will only improve the insight we can obtain from the data we collect. As it always goes, data itself is not useful; it is what we do with the data and the insight we can draw from it that makes all the difference. Without the memory, storage, and processing power to handle the data we collect, then it is hard to achieve our lofty goals. After all, we do not know what we do not know yet.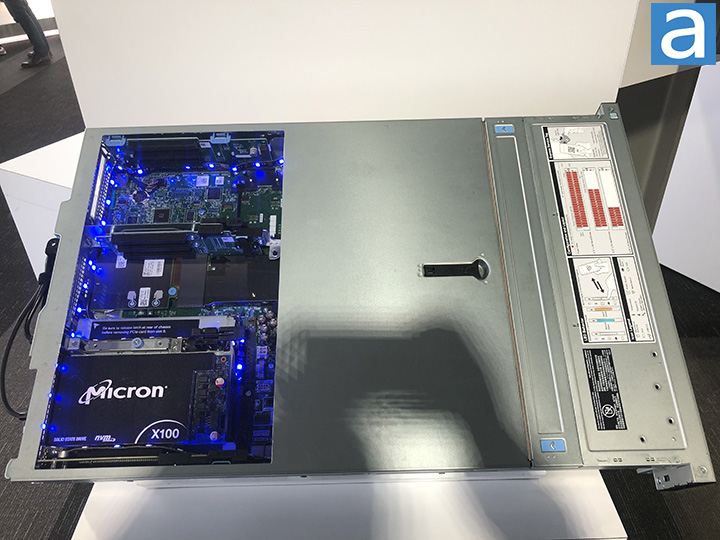 Back upstairs in the Experience Zone, Micron brought out prototypes of the X100 SSD. The Micron X100 is a high-end enterprise NVMe SSD using 3D XPoint memory that promises to deliver more than 9GB/s in bandwidth with 2.5M IOPS. This will be by far the fastest SSD ever made. The company is very tight lipped in whether the technology will trickle down into what you can buy for your next PC, but I would be surprised if it did not.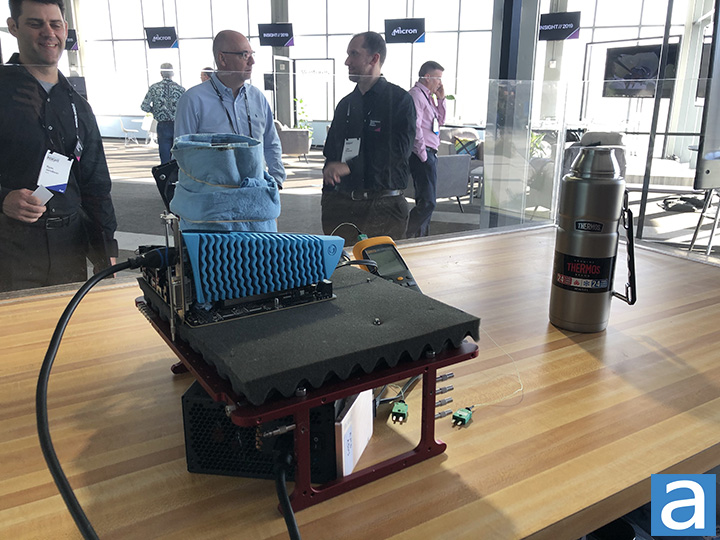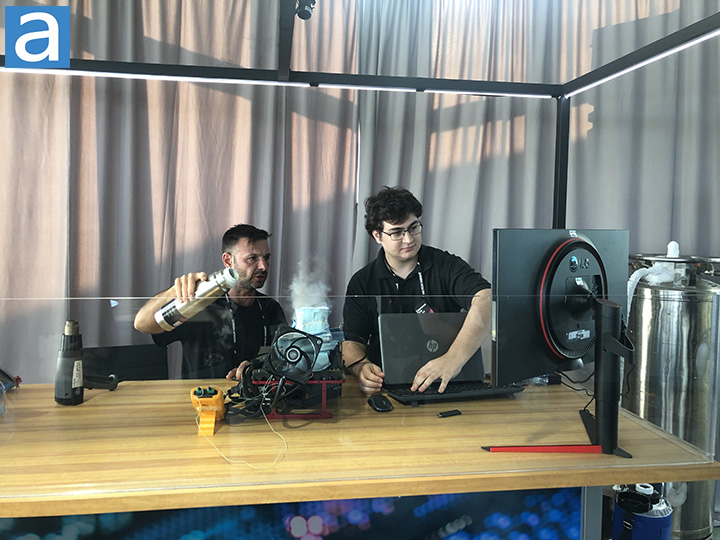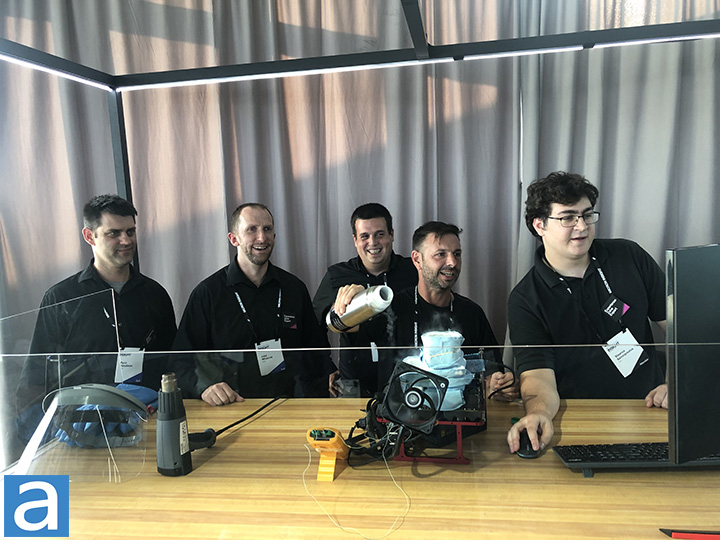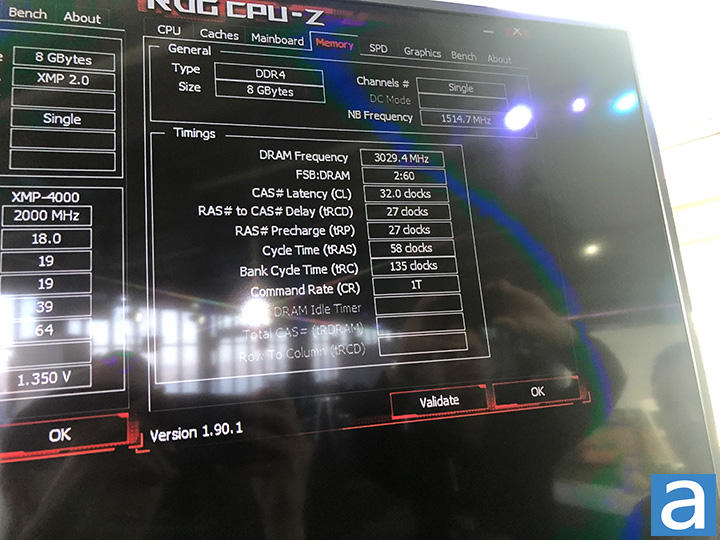 To demonstrate Micron's commitment to enthusiast consumer products, they set up a booth to break the world record in memory overclocking using their Ballistix RAM. They used a single DIMM in the Ballistix Elite DDR4-4000 2x8GB kit we recently reviewed. Ballistix partnered with ASUS to bring in OGS, a team of professional overclockers from Greece to demonstrate in front of the media on taking on the fastest clock speeds cooled by liquid nitrogen, which, of course, they had an entire supply tank on hand. It was done with an ASUS RoG Crosshair VIII Impact AM4 X570 motherboard with a Ryzen 5 3600X processor. I was able to get a photo if the RAM running at 3029.4 MHz, or 6058.8MT/s. Literally within milliseconds after I took the photo, however, the system BSODed. Officially, they posted their world record at 6024MT/s, so they got a few more clocks than expected.
For comparison, we got 4333MT/s with nothing fancy and non-binned memory. My colleague Aaron also gave that set the coveted APH Recommended award for its excellent performance, overclocking headroom, and lifetime warranty.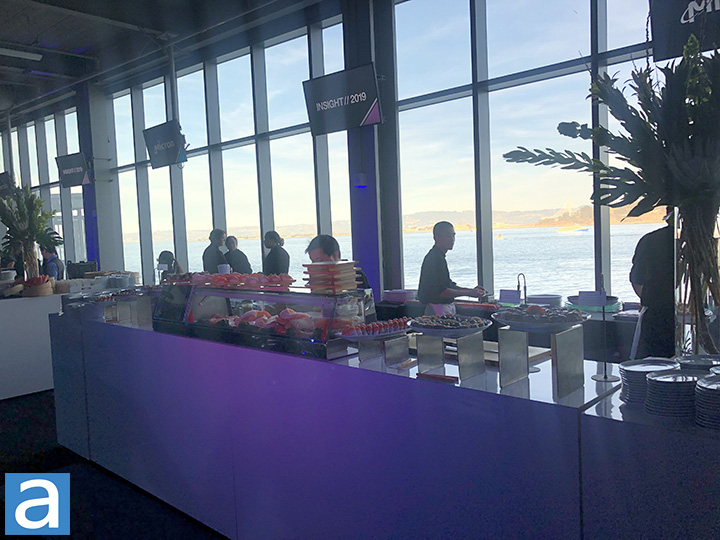 After the program wrapped up, it was time for the dinner reception. It was hosted at the event venue where all attendees were encouraged to participate. Being to enough conferences myself, I was not expecting much; maybe just your usual catered food. But Micron really went all-in to impress the attendees and I have to admit I was quite impressed. I was chatting with an engineer from another large semiconductor firm and he endlessly praised the event while moaning about how his company is always so cheap when hosting similar style events. Sign of the times.
There were three booths of food where you can eat as much as you want, and these included a booth each for Japanese sushi, Chinese dim sum, and American burgers. I am a big fan of sushi, and the freshly prepared sashimi was actually of reasonably good quality. Alcohol was also unlimited.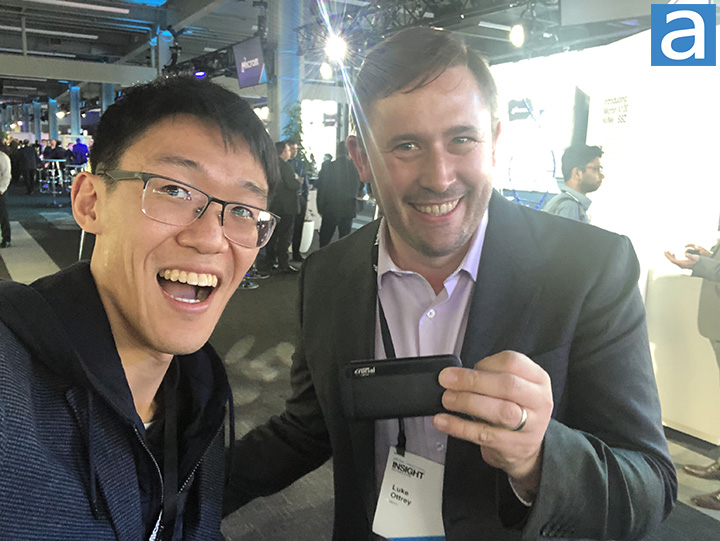 For those who know me, I love meeting people and having conversations with them no matter what background and position they come from. I met everyone from the security guard at the gift booth to the CEO of Micron. In the photo above, we have Luke Ottrey (SSD Product Manager) with his latest creation, the all-new Crucial X8 portable SSD. I got a unit on-hand and I will be demonstrating more on its performance later on when I get around to it.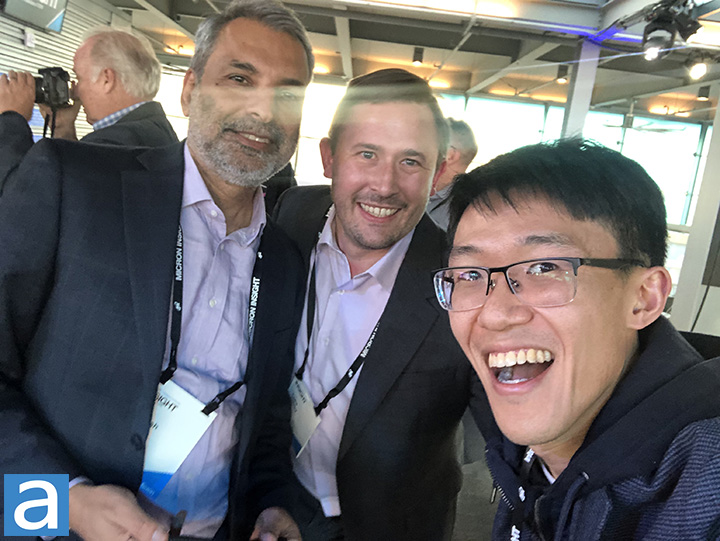 Dinesh Bahal (Corporate VP and GM) joined us for another selfie at the reception.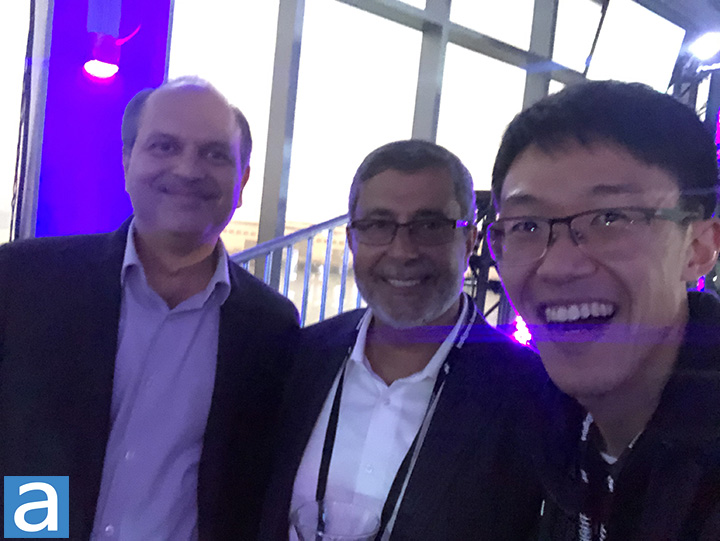 Saving the best for last: Sumit Sadana (Executive VP and Chief Business Officer), left, and Sanjay Mehrotra (President and CEO), right, and I also had a chat and a photo together.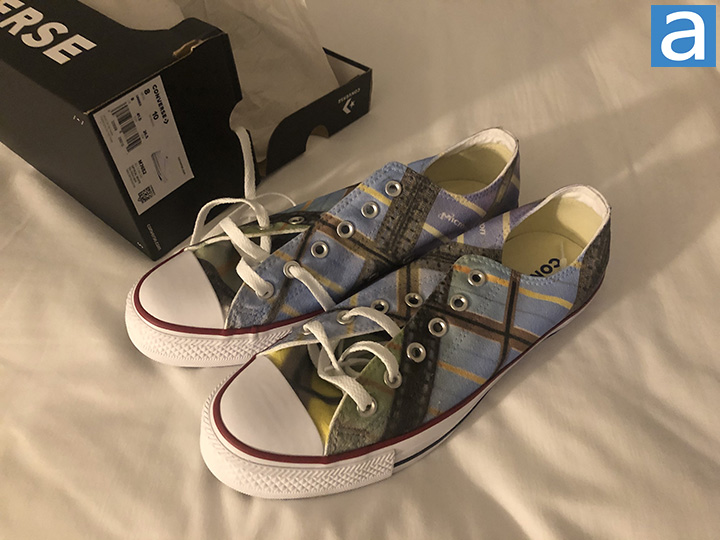 All attendees walked away with a gift of their choice, which was either a pair of Micron-branded Converse shoes or a Raspberry Pi. I do not know about you, but I am pretty sure I can get a Raspberry Pi anywhere. But Micron-branded Converse? Put it in the bag.
As the executives of Micron pointed out, Micron is analogous to a large oil tanker. It takes a while to turn around, but they are working as hard as they can to bring the company into the forefront of innovation from a long history of conservative business ways. I like the direction Micron is taking. I went as a member of the press from a technology enthusiast website, but the academic side of me really kicked in throughout the event. I was presenting at the IEEE Vehicular Technology Conference 2019-Fall in Honolulu less than a month ago, and the technical quality of this conference was definitely comparable to a real academic conference. There is no doubt things like big data, deep learning, artificial intelligence, and processing at the edge will continue to dominate the conversation in both academia and industry in the next little while. Bringing better computing architecture for improved processing performance across the board will surely bring new insight into the data we collect and revolutionize the world we live in. And for the general consumer, it sounds to me faster SSDs and quality RAM is something the Crucial and Ballistix brand is committed to and will continue to invest more in.
Micron covered all travel costs, including flight, accommodation, and food for APH Networks to facilitate this report.
Do you have any comments or questions about Micron Insight 2019? Drop by our Forums. Registration is free, and it only takes a minute!