By: Aaron Lai
October 4, 2019
Some people ask me why I like baking, and I often reply with the fact that baking is much more of a science, while cooking is an art. This is not to say good or bad things about either side, but baking is a lot more reproducible. It is why I can follow along recipes and instructions, because they tell me practically everything I need to do. There might be techniques I can change in regards to how I perform some actions, but I can get a generally favorable result if I just add the right ingredients and follow the instructions. On the other hand, cooking can be more subjective in terms of its instructions. Changes can be made on the fly regardless of what you may have done, which can alter the end result drastically. For example, if there is not enough salt or you want to add a certain flavor, you can add it in the middle of the cooking process or even at the end. My baking preference is also biased by the fact baking often involves sugary results and I have a sweet tooth. All in all, I think baking with the right ingredients and process will result in a good product. However, can that be said for other things too? For example, for review we have a Ballistix Elite DDR4 memory kit. While this is not even the first one we reviewed this year, today's Ballistix Elite kit offers a higher operating frequency at 4000MHz. We have already found our original set to perform quite favorably, but how does this Ballistix Elite DDR4-4000 2x8GB compare? With the already good recipe in our first kit, does increasing the RAM frequency make for an even better end result? Let us read on to find out!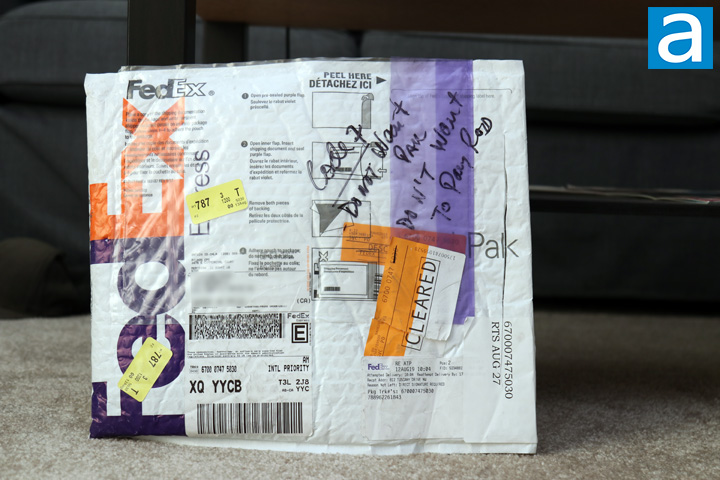 Our review unit of the Ballistix Elite DDR4-4000 2x8GB memory kit arrived in a FedEx branded bubble envelope from the company's American headquarters in Meridian, Idaho, USA. As with all our other Micron products we have received, this is the only company we have worked with that resides in Idaho. Traveling with the shipping people in purple and orange, the envelope was a bit more creased than I would have liked, but it does not make me concerned for the inner contents. While it there is a cut in the envelope, we were actually a bit too eager to open the packaging without taking a shot first, resulting in this opening.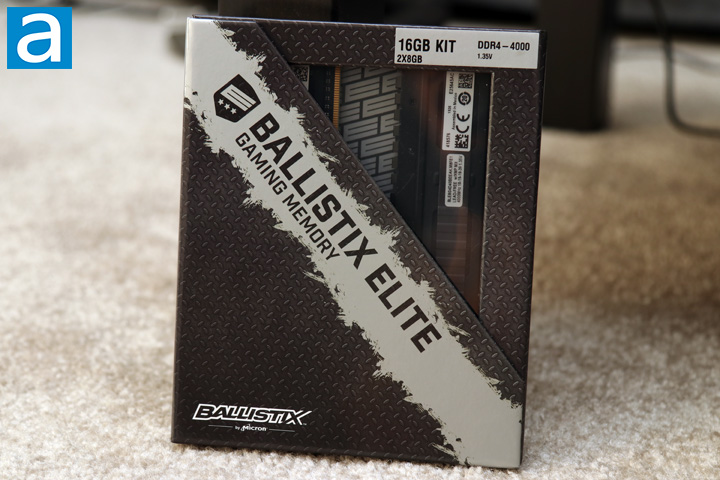 As with our original Ballistix Elite kit, we have the same retail box design from Micron. The clear plastic box is labeled with "Ballistix Elite Gaming Memory", angled downward on an opening flap. The background of the steel plate texture is pretty neat to see and enforces an industrialized feel. The "Ballistix by Micron" logo can be found at the bottom left corner, while the top right corner shows this is the DDR4-4000 16GB kit we expect. You can see portions of both modules from this triangular window. Flipping open the shell will let you get a better look at the memory modules, which is a pretty neat way of implementing the box. In addition, the flap is held on with a magnet, making for a firm release and snap when opening or closing the box. Inside, we have a single clear plastic clamshell case to hold the memory in place.
Before we move on, I have grabbed the features and specifications from the manufacturer's website for your viewing pleasure:
Brand: Ballistix
Warranty: Limited Lifetime
Specs: DDR4 PC4-32000 • 18-19-19-39 • Unbuffered • NON-ECC • DDR4-4000 • 1.35V • 1024Meg x 64
Series: Ballistix Elite
Form Factor: UDIMM
Total Capacity: 16GB kit (8GBx2)
Kit Qty: 2
Speed: 4000 MT/S
DIMM Type: Unbuffered
ECC: NON-ECC
Voltage: 1.35V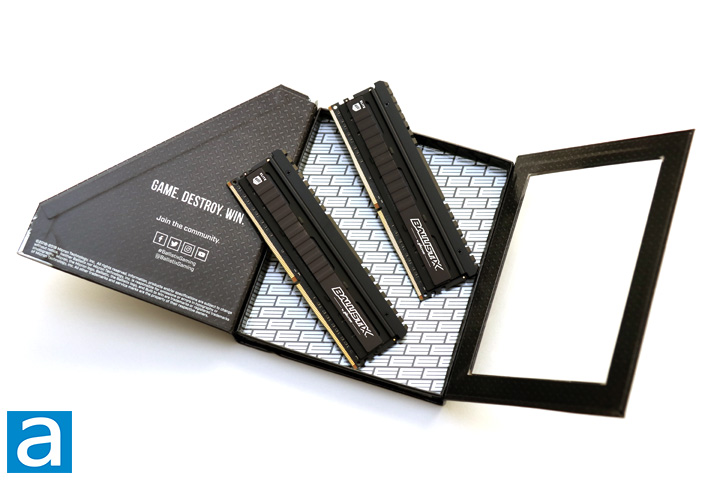 You can see how the retail packaging opens up for this memory kit. As already mentioned, the two modules included are slotted in a plastic clamshell. Otherwise, there is not much else in this box, though that is not surprising. Just like all of Ballistix memory, the Elite DDR4-4000 2x8GB comes with a lifetime limited warranty, which is pretty common for RAM in general.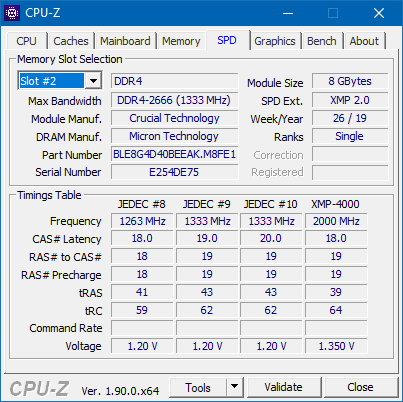 A screenshot of the memory tab in CPU-Z with the Ballistix Elite DDR4-4000 2x8GB installed. The SPD timings in CPU-Z reads standard JEDEC specifications programmed into the memory, as well as Intel XMP data for running the memory at various speeds. Using the latest BIOS revision, our ASUS Prime X470-Pro had no issues detecting and working with the Ballistix RAM out of the box. It should be noted, you may need to enter your BIOS to ensure the XMP profiles are active. The Ballistix Elite DDR4-4000 2x8GB retails for approximately $208 USD at press time.
---
Page Index
1. Introduction, Packaging, Specifications
2.
A Closer Look, Test System
3.
Benchmark: AIDA64 CPU
4.
Benchmark: AIDA64 FPU
5.
Benchmark: AIDA64 Memory
6.
Benchmark: PCMark 10
7.
Benchmark: 3DMark
8.
Benchmark: PassMark PerformanceTest 9.0
9.
Benchmark: SuperPI 1M, Cinebench R20
10.
Overclocking and Conclusion