By: Jonathan Kwan
May 17, 2019
In my GeIL Super Luce RGB SYNC GLS416GB3200C14DC 2x8GB review last month, I talked about interesting American Express promotions. Given this is another RAM review, what better time is there than to talk about another interesting promotion in the introduction? In the past few months, I participated in two eBay promotions, where one was spend $5 to get $5 off and the other was spend $3 to get $3 off. In both times, I simply spent the minimum amount required -- maybe plus a few cents over -- simply to get the promotion dollars. But there is more to the story. Since there is not much you can get for $3 or $5, I ended up buying tempered glass screen protectors for my iPhone X. Like, a lot of iPhone X screen protectors: So much that I ended up selling them locally for a tidy 10,000% profit. Not bad for five minutes of work and waiting a month to get things from somewhere in China to me here in Canada. I think there are many winners in this story, including eBay themselves, given the great publicity, but what made my experience a positive one was I followed a fundamental rule of business: Buy low, sell high. No matter where you look, I think everything in the world follows a set of fundamental rules like the Ballistix Elite PC4-28800 4x8GB I am reviewing today. Equipped with absolutely no RGB LEDs or anything else of that nature, this set of RAM gets you back to the basics: Big capacity, high bandwidth, quality ICs, and a lifetime warranty. Is this a recipe for success? Read on to find out!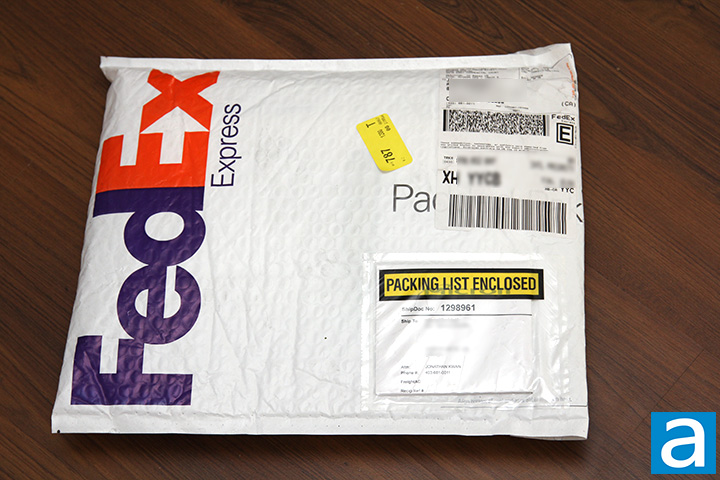 Our review unit of the Ballistix Elite PC4-28800 4x8GB memory kit arrived in a FedEx branded bubble envelope from the company's American headquarters in Meridian, Idaho, USA. If this combination seems familiar to you, this is because it is: Micron remains the only company to send us products from that part of our southern neighbors. Using the speedy International Priority service, it only took a day to get to us here in Calgary, Alberta, Canada. As always, everything arrived in excellent condition for our review today.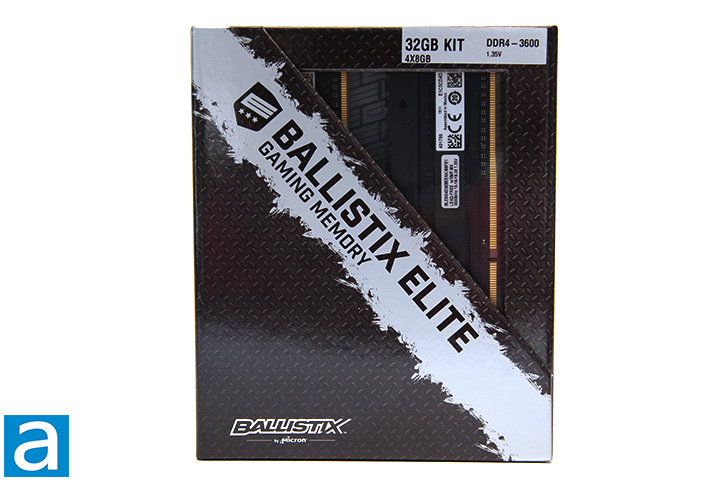 This is the second time I have ever reviewed a memory kit from Micron, with the first time about half a year ago with the Ballistix Tactical Tracer RGB PC4-24000 4x8GB. As you can see in our photo above, the Ballistix Elite's retail box design is identical to the Tactical Tracer RGB and is quite compact for a memory kit. The clear plastic box is decorated by the "Ballistix Elite Gaming Memory" branding next to a shield at a forty-five degree angle in front of a steel plate texture background. The Ballistix by Micron logo can be found at the bottom left corner, while a label at the top right corner indicates this is a DDR4-3600 32GB kit with four modules inside. The modules themselves can be seen behind an undecorated part of the box. Feature highlights and company information can be seen at the back. Inside the box is are two clear plastic clamshell packages to hold the memory in place.
Before we move on, let us take a look at the features and specifications of the Ballistix Elite PC4-28800 4x8GB, as obtained from the manufacturer's website:
Brand: Ballistix
Warranty: Limited Lifetime
Series: Ballistix Elite
Form Factor: UDIMM
Total Capacity: 32GB kit (8GBx4)
Specs: DDR4 PC4-28800 • 16-18-18 • Unbuffered • NON-ECC • DDR4-3600 • 1.35V • 1024Meg x 64
Kit Qty: 4
Speed: 3600 MT/S
DIMM Type: Unbuffered
ECC: NON-ECC
Voltage: 1.35V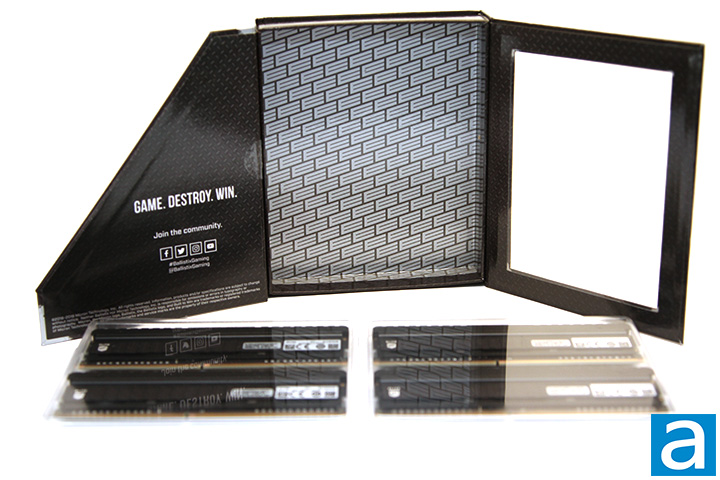 Out of the box, you will receive each pair of memory modules in the Ballistix Elite kit packaged in its own clear plastic shell. There is nothing else included, but I am not sure what else you can expect from a DDR4 kit either, haha.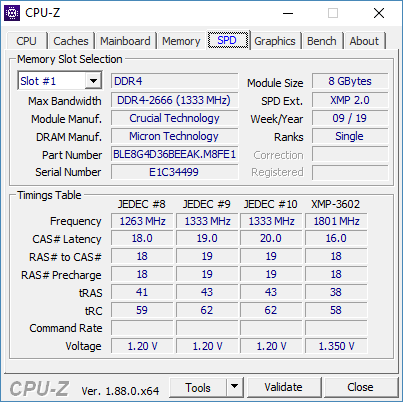 A screenshot of the memory tab in CPU-Z with Micron's Ballistix Elite PC4-28800 4x8GB installed. The SPD timings table in CPU-Z reads standard JEDEC specifications programmed into the memory as well as Intel XMP data for running the memory at various speeds. Using the latest BIOS revision, our Gigabyte GA-Z170X-UD5 motherboard used for testing had no issues detecting and working with the Ballistix RAM right out of the box. The Ballistix Elite PC4-28800 4x8GB retails for approximately $400 at press time.
---
Page Index
1. Introduction, Packaging, Specifications
2.
A Closer Look, Test System
3.
Benchmark: AIDA64 CPU
4.
Benchmark: AIDA64 FPU
5.
Benchmark: AIDA64 Memory
6.
Benchmark: PCMark 10
7.
Benchmark: 3DMark
8.
Benchmark: PassMark PerformanceTest 9.0
9.
Benchmark: SuperPI 1M, Cinebench R20
10.
Overclocking and Conclusion