By: Ben Joubert
November 22, 2019
I have not been as active on APH Networks in the last few months due to how busy I have been. I finished my summer job and then moved to Ontario, Canada to start my graduate studies. It has been a bit of an adjustment, but It has been lots of fun. I have never been in Ontario before, so all of it has been a completely new experience. Toronto is the big city of Canada and about a sixth of Canada's population lives in the Greater Toronto Area (GTA). Unfortunately, I was not able to bring my big desktop PC with me, so I have mostly switched over to gaming on the Nintendo Switch, which is a wildly different experience. The Nintendo Switch does not have the best ways of talking to friends while playing online, but I have still been able to stay in touch with everyone in Calgary through other means. What is important though for good communication is having a good microphone to make these things much easier and more pleasant. Luckily, Antlion Audio has provided their ModMic USB for review today. Is buying such a microphone a worthy upgrade from a standard computer microphone? Read on to find out!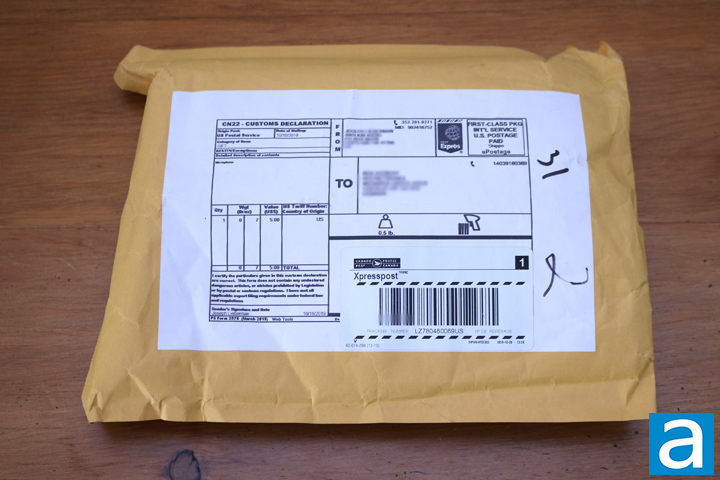 The package was shipped to us all the way from Portland, Oregon to sunny Calga -- wait, sorry, that is not right -- rainy Toronto, Ontario, Canada. The Antlion Audio ModMic USB arrived in a soft white package with no indication of tearing of any sort. The shipping package was in good condition and so I was certain there would be no damage to the product inside.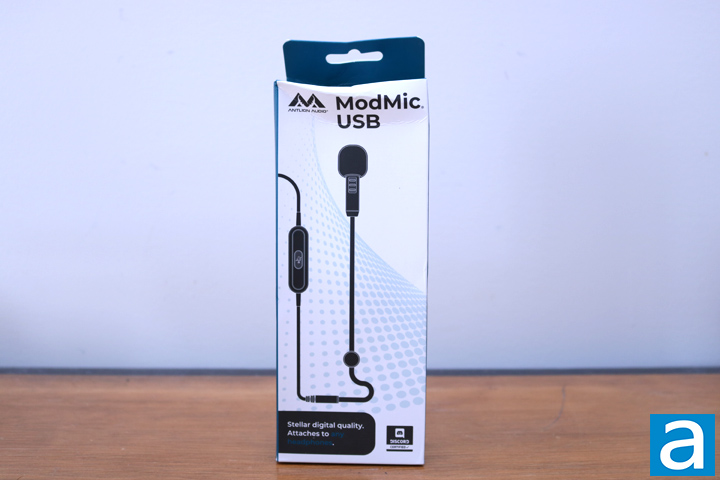 I was wrong. There is a slight dent to the retail packaging along the top, but still nothing big enough to cause alarm. Antlion Audio sticks to a simple design with a mostly white exterior with some light blue accents. The ModMic features front and center on the box with the name and branding found above it. Some features are listed along the bottom. The back of the box details the ModMic in more detail, which we will dive into throughout the review.
Before we move on, here are the specifications as obtained from the manufacturer's website:
Specifications:
Cable Length: 2 Meters
ADC Chipset
Max Sampling Rate: 48kHz, 16-bit resolution
Dynamic Range: 96db, THD+N: -89~96db
Microphone Capsule Specs
Microphone Pattern: Uni-Directional
Frequency Response: 100Hz - 10kHz
Sensitivity:-36±3 dB
Impedance: 2.2(Max) kΩ
S/N Ratio: 67(Min) dB
Maximum Input Sound Pressure Level: 110(Max) dB
Standard Operating Voltage: 3.0 Vdc
Operating Voltage Range: 1.0~10 Vdc
Microphone Pattern: Omni-Directional
Frequency Response: 50hz - 20kHz
Sensitivity: -36±3 dB
Impedance: 1.2(±20%) kΩ
S/N Ratio: 58 dB
Maximum Input Sound Pressure Level: 114 (Max) dB
Standard Operating Voltage: 3.0 Vdc
Operating Voltage Range: 1.0~10 Vdc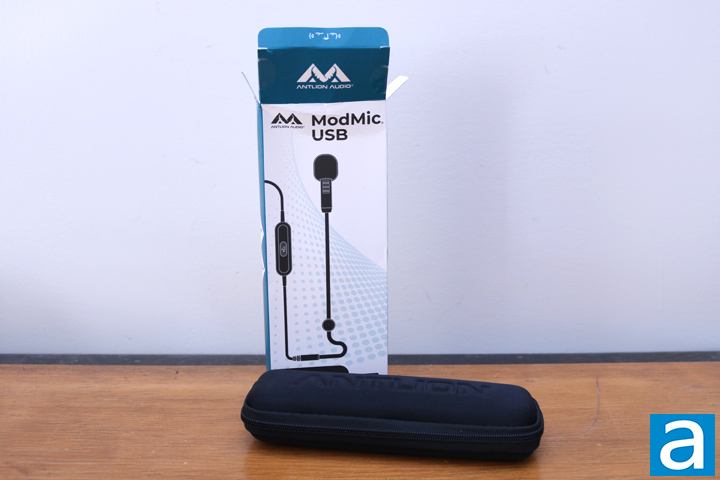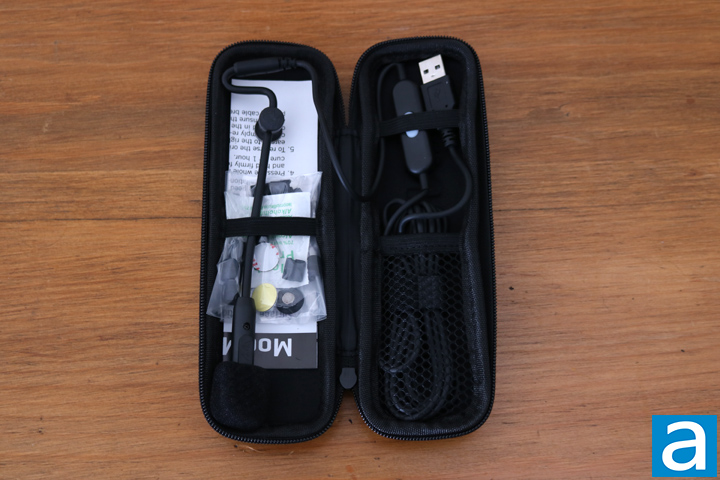 I took two pictures of the unboxing experience to make sure it is clear what we have. After opening the retail package, I was met with a hard-shell case, which houses the rest of the contents. Inside the hard-shell case, we find the ModMic, a small bag of extra accessories, and the instruction manual. The bag of accessories has an extra magnet and some cable clips. All in all, the packaging is nice and simple with plenty of useful additions.
---
Page Index
1. Introduction, Packaging, Specifications
2.
Physical Look - Hardware
3.
Subjective Audio Analysis
4.
Conclusion