By: Jonathan Kwan
April 17, 2015
In the introduction of my SilverStone Strider Gold S ST75F-GS V2.0 750W article last week, I have briefly touched on the fallacies of the Western mainstream media and academic culture of "self-hate" to demonstrate a perceived sense of humility -- or what, in my opinion, is really false humility. Although this seems to be in stark contrast with authoritarian regimes of ruthless self-adoration, certain forms of false humility is also arrogance at heart. For example, if someone comes up to you and says, "A lot of people think the Earth is round, but we cannot be absolutely sure, because who are we to make such an absolute claim?", although they sound ostensibly humble, the person is actually being really arrogant, because they are explicitly declining what is true and factual. As such, I would like to make an assertion it is not arrogant to make an absolute claim if it is the truth, because all truth is, in fact, exclusive. Therefore, we should not be afraid to say we are right when we are indeed right. On Crucial's website, they make some pretty bold claims about the BX100 on their product page. The company says the solid state drive is "over 15x faster", "over 2x more reliable", and "nearly 2x more energy efficient" compared to a typical hard drive. Of course, by making such a claim means one of two things. The first is the claims are false, therefore they deserve to be criticized for not presenting the truth. The second is the claims are true, and if this is the case, then it is of great relevance to us -- especially considering the BX100 500GB we are reviewing today retails for only $190 at press time. Yes, you have read that correctly. A 500GB SSD for $190. To see whether or not these claims can be substantiated, here at APH Networks, we set out to find the answers.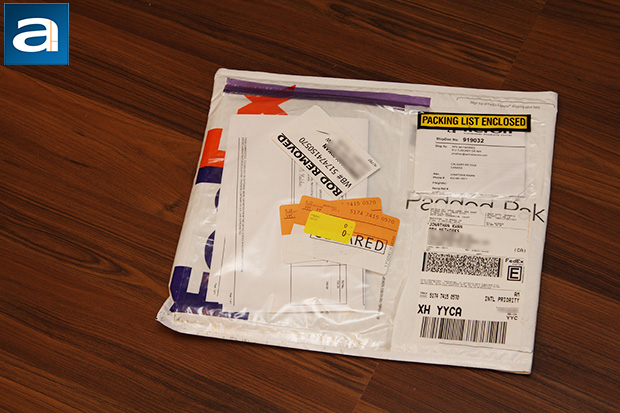 Our review unit of Crucial's BX100 500GB solid state drive arrived in a standard bubble envelope from the company's American headquarters. As usual, everything arrived quickly and in excellent condition for our review today. Using FedEx International Priority, Crucial's latest SSD came in a nice bubble envelope after making a nine hundred kilometer trip up north to us here in Calgary, Alberta, Canada. Micron Technology, the parent company of the Crucial brand, is one of those rare high tech companies that exist out of Southern California. The package instead came from Meridian, Idaho, and Micron Technology is the largest privately owned, publicly traded employer in the area, with approximately five thousand employees.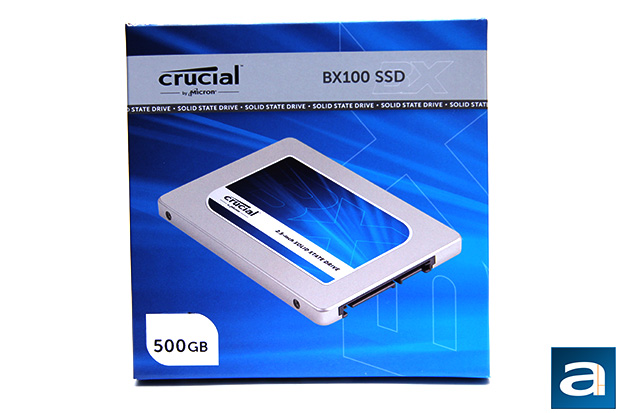 If you have been following APH Networks for a while, you will realize we have covered quite a number of solid state drives from almost every major manufacturer. As such, we have seen quite a number of different retail packages, ranging from simple plastic shells to big fancy boxes. Yet, Crucial's BX100 retail package still manages to retain the Crucial-ness in this area, which has not changed too much over the years. It is exactly the same as the MX100. It uses relatively compact, thin square box to deliver the SSD into the hands of the consumers, with the box contents and other miscellaneous information printed on the back. As you can see in our photo above, the box art evokes a strong business feel. The blue gradient background is blended in with wave stream patterns; while the outline of the letters "BX" are vertically oriented on the right to give the overall design a bit of visual style. At the top, a silver band extends across the entire to accommodate Crucial's logo and the BX100 model name. A 3/4 shot of the solid state drive is printed boldly across the middle. Finally, the capacity is listed at the bottom left corner, where our particular review unit is the 500GB variant. The Crucial BX100 is available from capacities as small as 120GB to a whopping 1TB model.
Before we move on, let us take a look at the features and specifications of the Crucial BX100 500GB, as obtained from the manufacturer's website:
Brand: Crucial
Form Factor: 2.5-inch internal SSD
Capacity: 500GB
Warranty: Limited 3-year
Specs: 500GB 2.5-inch internal SSD • SATA 6.0Gb/s • 535 MB/s Read / 450 MB/s Write
Series: BX100
Product Line: Client SSD
Interface: SATA 6.0Gb/s
Device Type: Internal Solid State Drive
Unit Heigth: 7mm
Form Factor: 2.5-inch (7mm)
Package Content: 2.5" (7 mm) SSD 7 mm – 9.5 mm spacer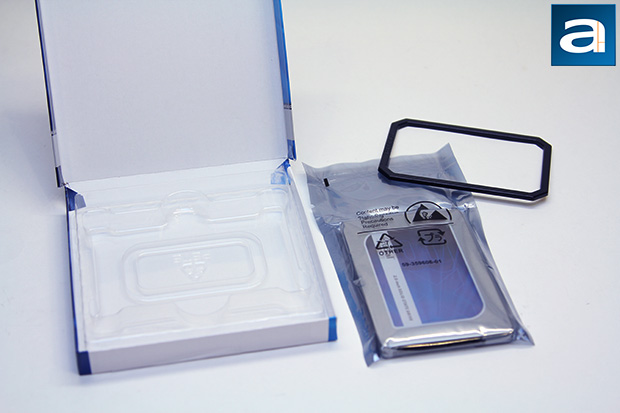 The Crucial BX100 500GB does not have a whole lot of stuff included with it out of the box. This no-frills approach keeps the retail box small and excess waste low, and I am always appreciative of companies who do not throw in extras for the sake of throwing in extras. This is not to mention it is a value oriented drive, so a smaller bundle means more savings. The drive itself is wrapped in an antistatic bag. The other item is a rubber spacer, and this is it. The reason why the spacer is necessary is because the drive is only 7 mm thick. Older 2.5" drives are 9.5 mm thick, so if you have a drive bay that requires the extra height for proper installation, Crucial has made sure your bases are covered.
---
Page Index
1. Introduction, Packaging, Specifications
2.
A Closer Look, Test System
3.
Benchmark: AIDA64 Disk Benchmark
4.
Benchmark: ATTO Disk Benchmark
5.
Benchmark: Crystal Disk Mark 3.0
6.
Benchmark: HD Tach 3.0.1.0
7.
Benchmark: HD Tune Pro 4.60
8.
Benchmark: PassMark PerformanceTest 8.0
9.
Benchmark: PCMark Vantage
10.
Conclusion