By: Aaron Lai
August 4, 2023
A week back, we had a bachelor party for the Editor-in-Chief, and we went to several places around town to race, game, and hang out. One visit included Speeders Calgary, which is an indoor electric go-kart course. With our group of twelve guys, we split into two preliminary heats to give us our first set of best lap times. After the preliminary heats, the next set of time trials would group the faster and slower six drivers together. In my preliminaries, I finished with the second fastest time in my heat, and I was placed with the faster group. However, in my second race with all of the speed demons, I ended up in last place. As such, I was demoted to the slower pack. In my third race, I once again finished second. Even though this was a race among friends and we were all mostly racing for fun, I felt a lot more pressure in the faster group, which led me to making more mistakes and becoming overly cautious in my driving. However, with the slower group, I felt relaxed and willing to push myself and the kart further. My last race was where I produced my personal best in fastest single laps and average lap time. It is quite clear I do not do well with added pressure, even if it is mostly internal, and sometimes I just need to get out of the heat of the battle to stay calm and collected. On the other hand, I think we should expect CPU coolers like the DeepCool AK620 Digital to handle the heat, both literally and figuratively. I reviewed the original AK620 in November 2021, which I found it to be a worthy and wallet-friendly option for solid cooling. However, how does our newest updated version, now with a temperature display, fare? Will keep our processor cool in the face of the heat? Let us read on to find out!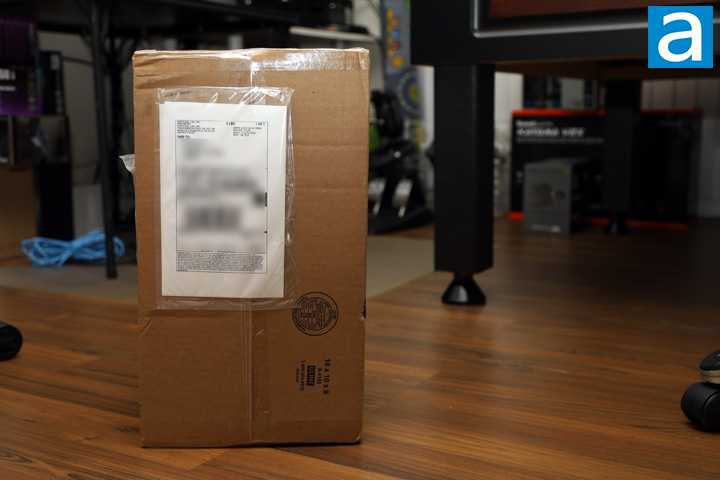 Today's review unit of the DeepCool AK620 Digital arrived from their American offices in Rancho Cucamonga, California, USA. Traveling with UPS and their Standard ground service, this box arrived in great condition with no dents or bruises for me to be concerned about. Along with the AK620 Digital we have today, DeepCool also sent us their AK400 Digital, which will be reviewed by my colleague Jonah Chow in the coming weeks.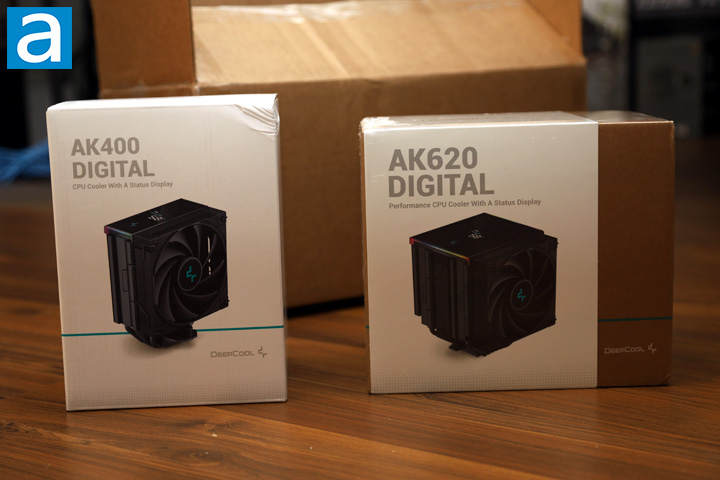 Much like other recent DeepCool products we have reviewed, the AK620 Digital comes in a brown corrugated cardboard box with a contrasting white sleeve to show off the product inside. We have a scaled down photo on the front. DeepCool's company logo can be found on the bottom of the brown box, while the product name is on the top and capitalized. Underneath, we have a description of "Performance CPU Cooler With A Status Display". This is a pretty self-explanatory subtitle. Around the box, we have some more specifications about the AK620 Digital.
Before we continue, I have obtained those specifications from the manufacturer's website for your perusal:
Application For
Intel: LGA2066/2011-v3/2011/1700/1200/1151/1150/1155
AMD: AM5/AM4
Technical Spec
Product Dimensions: 129×138×162 mm(L×W×H)
Heatsink Dimensions: 127×110×157 mm(L×W×H)
Net Weight: 1486 g
Heatpipe: Ø6 mm×6 pcs
Fan Dimensions: 120×120×25 mm(L×W×H)
Fan Speed: 500~1850 RPM±10%
Fan Airflow: 68.99 CFM
Fan Air Pressure: 2.19 mmAq
Fan Noise: ≤28 dB(A)
Fan Connector: 4-pin PWM
Bearing Type: Fluid Dynamic Bearing
Fan Rated Voltage: 12 VDC
Fan Rated Current: 0.12 A
Fan Power Consumption: 1.44 W
LED Type: Addressable RGB LED
LED Connector: 3-pin(+5V-D-G) and 9-pin USB 2.0
LED Rated Voltage: 5 VDC
LED Power Consumption: 4.75 W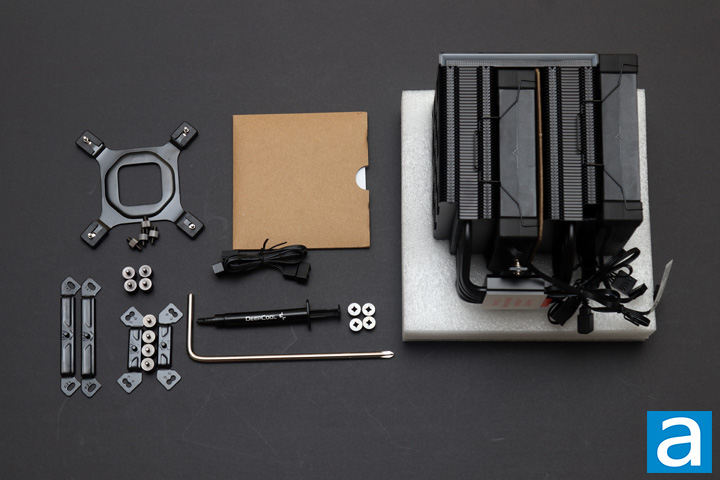 Out of the box, the DeepCool AK620 Digital comes wedged in between two white foam brackets, which are soft enough to deal with bumps or bruises, but still stiff to keep its shape. Next, we have a cardboard box holding all of the accessories. This includes a smaller folder with a book of documentation for installation. Next, we have all the mounting hardware to install the AK620 Digital on either Intel or AMD CPUs. This includes Intel LGA2066/2011-v3/2011/1700/1200/1151/1150/1155 and AMD AM5/AM4. The only notable exclusion from this socket list is AMD's Threadripper TR4, although this is understandable considering how much larger the integrated heatspreader is on those processors. Otherwise, we have a tube of DeepCool's thermal paste, a two-in-one 4-pin PWM header, and an L-shaped screwdriver for installing the AK620 Digital. There is no warranty information included here, but DeepCool mentions their AK-series of heatsinks are covered for three years.
---
Page Index
1. Introduction, Packaging, Specifications
2.
Physical Look - Hardware; Installation
3.
Test Results
4.
Conclusion