By: Aaron Lai
November 19, 2021
Keeping up with memes often is a tricky thing to do. I am often reminded of this when I hang out with my friends in university or talk with the high school youth in the church. Recently, one funny one has been seeing John Cena speak Mandarin and eating ice cream while promoting his recent movie, F9. These same friends also linked me and older video of him declaring his love for Lao Gan Ma chili sauce. In fact, one night, one of my friends kept joining our Discord channel, yell "BING CHILLING", and then leave immediately. My knowledge of John Cena memes was previously limited to radio prank calling someone who hates wrestling and blasting a wrestling event over the phone. As for the recent meme, the first thing that impressed me was John Cena's proficiency in Mandarin. It should not be so surprising that his Chinese is so good as we live in a globalized world, but it is pretty neat nonetheless. As for our review today, it really has been a while since we have seen a product from DeepCool, but it should also not be a surprise that I have a cooling product today in the AK620 CPU cooler. This is one area that DeepCool is known for especially as one of the first products I reviewed from them was a laptop cooler. As well, the company name should give it away. However, how will the AK620 perform today against other competition? Will it keep our CPU bing chilling under heavy loads, or will it be hot like Lao Gan Ma chili sauce? Let us read on to find out!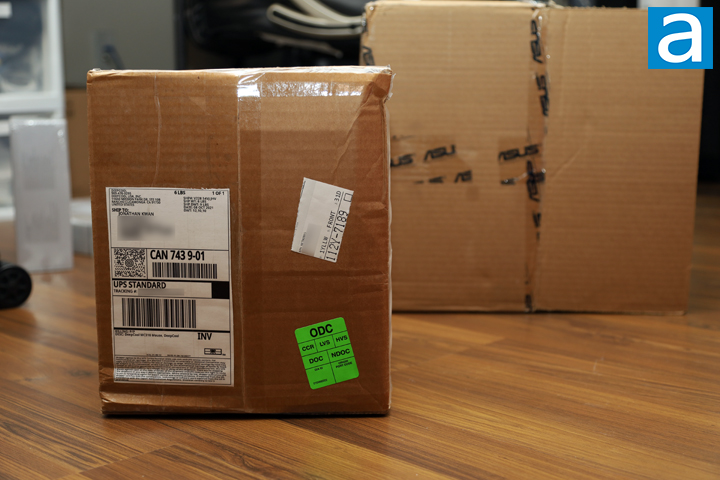 Today's review unit of the DeepCool AK620 arrived from the company's American offices in Rancho Cucamonga, California, USA. For some fun facts, Rancho Cucamonga is a small city in the San Bernardino County, located north east of Ontario and Chino in California. Traveling with UPS and their Standard ground service, the box arrived in excellent condition with no dents or bruises on the box to be concerned about. Along with the AK620, DeepCool also sent us a DeepCool MC310, which was reviewed by fellow editor Jonah Chow. Otherwise, there is not much else to really talk about, so let us take a closer look at the AK620 retail packaging.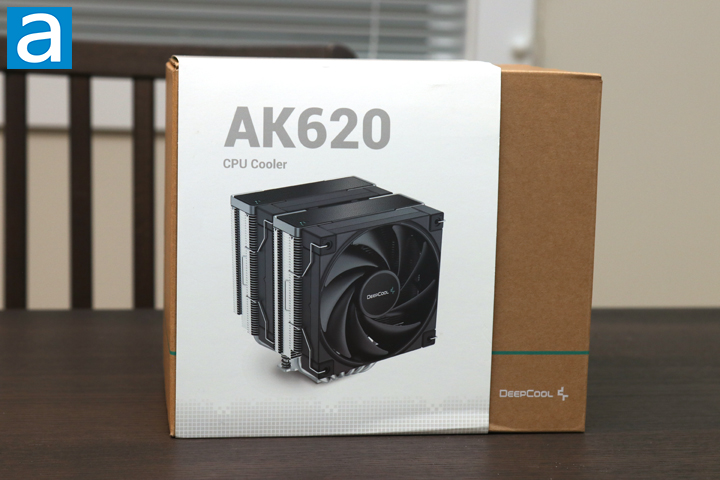 One thing I really like about the more recent DeepCool boxes are the fact they use more natural-colored boxes rather than printing all over them. Instead, these are differentiated with a sleeve around the box. It is possible this is a cost cutting idea so that they can use the same box for multiple CPU coolers, but I think it looks pretty nice. The white sleeve clearly displays the product name in bold block letters with the description of "CPU Cooler" underneath. In the middle, we have the CPU cooler itself with its two fans connected. At the back, we have lists of specifications with a link to go to their website for more features. This simple box design is clean and looks nice overall, but there is not much left to talk about, so let us proceed further into the box.
Before we continue, I have grabbed the specifications from the manufacturer's website for your perusal:
Application For
Intel LGA2066/2011-v3/2011/1200/1151/1150/1155
AMD AM4/AM3+/AM3/AM2+/AM2/FM2+/FM2/FM1
Technical Specifications
Product Dimensions: 129×138×160 mm
Heatsink Dimensions: 127×110×157 mm
Net Weight: 1456 g
Heatpipe: Ø6 mm×6 pcs
Fan Dimensions: 120×120×25 mm
Fan Speed: 500~1850 RPM±10%
Fan Airflow: 68.99 CFM
Fan Air Pressure: 2.19 mmAq
Fan Noise: ≤28 dB(A)
Fan Connector: 4-pin PWM
Bearing Type: Fluid Dynamic Bearing
Fan Rated Voltage: 12 VDC
Fan Rated Current: 0.12 A
Fan Power Consumption: 1.44 W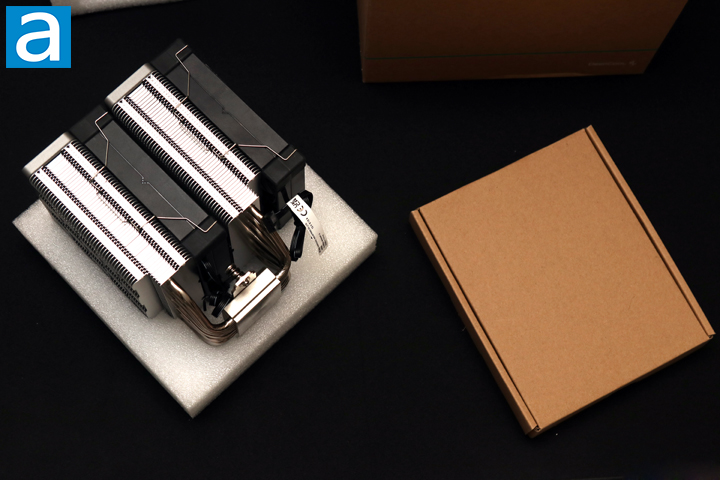 Inside, two more separate items can be found inside the DeepCool AK620, with a large foam bracket sandwiching the CPU cooler and two fans attached to the heatsink. This should prevent damage to the cooler while also cushioning any blows it my face while it is in transit. The smaller cardboard box holds all of the mounting accessories. This includes the mounting kit to mount onto Intel's LGA2066, LGA2011-v3, LGA2011, LGA1200, and LGA115x sockets. It is also compatible with the latest LGA1700 socket, but you will need to acquire a separate mounting kit from DeepCool. You can also mount the cooler to AMD AM4, AM3(+), AM2(+), FM2(+), and FM1, but it will not use the included backplate. The specific screws are held in different plastic bags, while two different mounting arms for the cooler are held in a single plastic bag. Some documentation holds installation information for both Intel and AMD sockets. Furthermore, a small tube of thermal paste, splitter Y-cable, and a long L-shaped screwdriver is included in the box. I like it when manufacturer's include screwdrivers for their installation, but this is also a necessity, as you will see during the installation.
---
Page Index
1. Introduction, Packaging, Specifications
2.
Physical Look - Hardware; Installation
3.
Test Results
4.
Conclusion