Page 2 - A Closer Look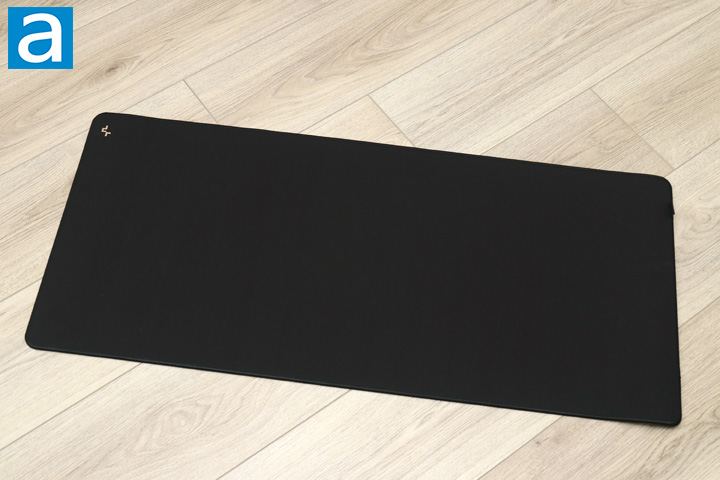 Rolling out the DeepCool GT920, you can see this is indeed a deskmat with a large size that should be able to span most of your working area. In terms of appearance, the DeepCool logo can be found on the top left corner. On the right side, there is a tag that reads "CORDURA Brand Fabric". I do not like the placement of this tag, as this could impede with things like a mouse cable. However, I am glad to see DeepCool use a notable fabric brand for its surface, as it is well-regarded for its durability. There are several different lines of CORDURA fabric, so while this may not be exactly the same material used for military or outdoor gear, the branding is promising. As for its size, the GT920 comes in at 900mm by 400mm surface area and thickness of 3mm. This size is pretty typical for this form factor. However, if you want other sizes, DeepCool has the GT910 and GT930, which come in smaller and larger dimensions, respectively. I do find it strange that DeepCool would use different model numbers for each size instead of slapping a size at the end of the model for clarity, but at least it is understandable that a larger number equates to a larger size. Otherwise, all of the edges are stitched together to ensure the sides do not come apart from the rubber base or start to fray. This stitching is relatively low profile and I did not notice it much when my arms were rested upon it.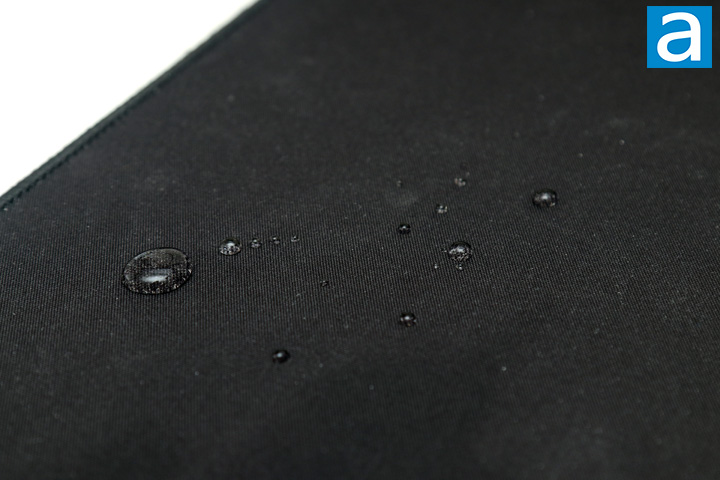 Before we continue on to the surface inspection, let me quickly go over the advantages and disadvantages of a cloth-based mousing surface. Cloth-based surfaces provide better comfort and control, are easier on mice feet, generates little noise during use, can even out some imperfect surfaces, and is more portable. Unfortunately, it can come at reduced glide performance, and is inherently bound to attract and accumulate dust, dirt, and liquid. This can include human liquids too, such as sweat from your hands. Plastic, aluminum, glass, or any other solid surface can easily be run under the tap to restore it to original condition, but you cannot do the same with cloth surfaces. I especially would not recommend washing your DeepCool GT920, as soaking it in water can potentially negatively affect the consistency of the surface. DeepCool says this pad is spill resistant and in practice this is true. When I poured some water on the pad, the water would bead up to give users time to wipe it up. This is not exactly new from CORDURA, but it is a much appreciated feature, especially for those who like to stay hydrated while gaming, but are a bit clumsy at times.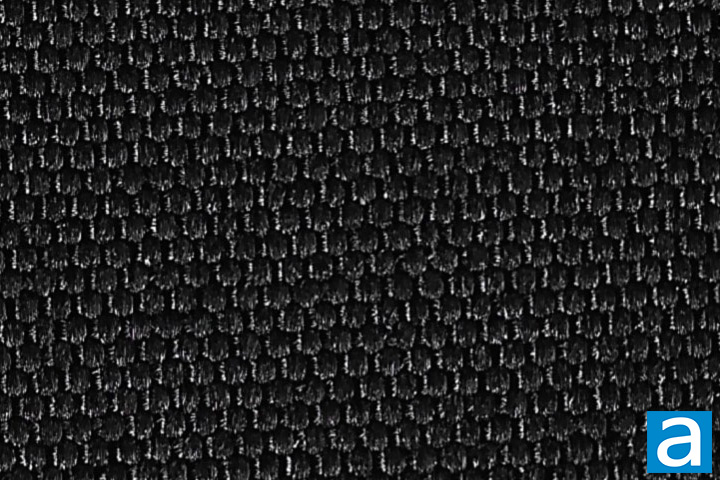 Unlike most of the photos we take, a surface inspection requires a closer image. I ran my DeepCool GT920 through my scanner and scanned the surface at 1200dpi for a more detailed image. Taking a closer look, you can see the CORDURA branded surface pattern. This is a hexagonal pattern, similar to the Cooler Master MasterAccessory MP510-L, albeit this pattern is much smaller and tighter on the GT920. This texture is consistent throughout the entire surface, which should translate into a consistent glide and control across the surface. There are no visibly apparent defects or flaws either. The only slight change is at the location of the logo on the GT920, although this is tucked in the corner and you probably can just avoid using your mouse in this area. Otherwise, we will see how all of this affects our performance later on.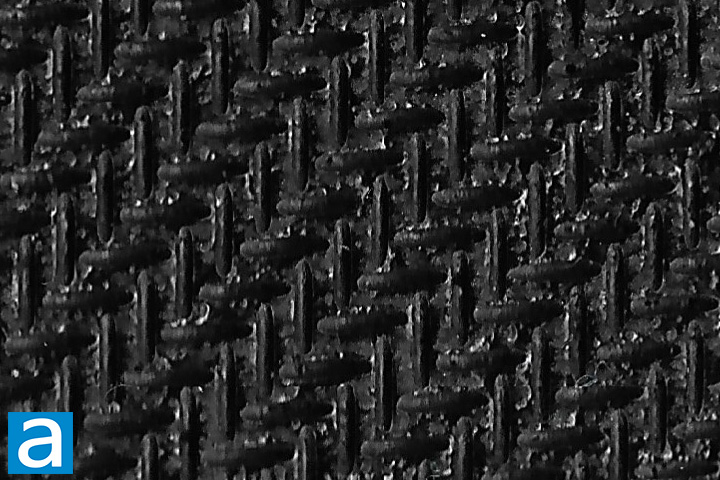 Similar to many of other mousing pads we have used in the past, the DeepCool GT920 has a natural rubber backing in a zigzag pattern. This rubber backing ensures the entire mousepad is kept in place and does not slide about. The rayon fabric on top and thick rubber backing together makes up the 3mm thick surface. The bottom layer also makes up majority of the 801g weight, which is not surprising. Once again, this rubber backing is consistent across the entire bottom, so there should be no weak points that are more prone to moving. Overall, our surface inspection only revealed the surface's consistency on both sides, but we should see how these all translate to daily use in our performance tests, so let us continue on.
---
Page Index
1.
Introduction, Packaging, Specifications
2. A Closer Look
3.
Subjective Performance Tests
4.
Conclusion