By: Aaron Lai
May 6, 2022
Last week, I was with my girlfriend at Calgary Expo helping her in the booth she had set up to sell her own merchandise of stickers, prints, keychains, and more. Prior to this event, I had only attended the year before, but it was neat to be on the other side of things as an exhibitor instead of an attendee. What I think was really interesting leading up to this event was figuring out what sort of merchandise my girlfriend wanted to make so that it would garner interest to the audience attending the show and thus being able to sell well. My girlfriend decided to go for a broader coverage, selling a whole variety of merchandise from various categories, such as video games in VALORANT, League of Legends, and Kirby, to anime in Haikyuu and Studio Ghibli, to pop culture characters in Star Wars and Avatar: The Last Airbender. After the weekend, it was quite clear there was interest in all of these areas across the board, but she also gained a lot of feedback during the show to help her figure out what to focus on for the next expos to come. It was quite clear there were some big names that brought out big interest as well as some more niche areas that found their own small pockets of interest. In a similar vein, DeepCool might be trying to cover a whole variety of peripherals, as they have been pushing out their own mice and keyboards. Today, we have yet another peripheral in a large deskpad, which is named the GT920. It does seem clear that DeepCool is also taking this broad approach, so I have to ask, how does this new DeepCool mousepad perform? Is the DeepCool GT920 yet another solid product from this manufacturer? Let us read on to find out!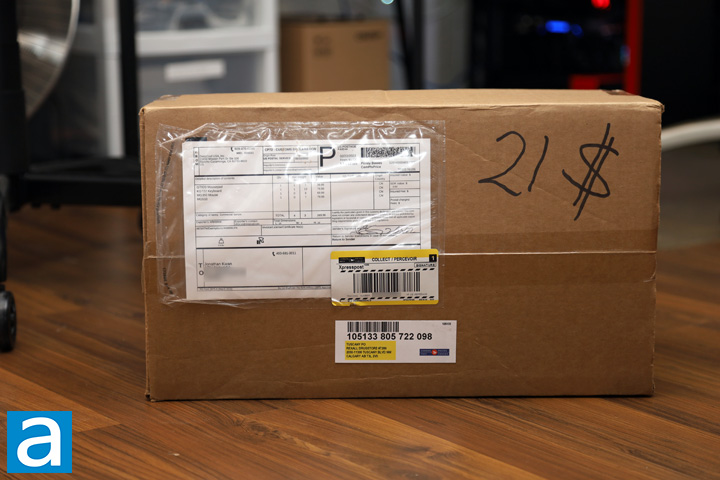 Today's review unit of the GT920 arrived from DeepCool's offices in Rancho Cucamonga, California. Traveling with USPS and Canada Post in their respective countries, the box came to us in excellent condition to our APH Networks offices in Calgary, Alberta. You may have seen quite a few DeepCool products recently, and they all came together in one package. This includes the MG510, KG722, and MG350. Everything was individually packed in their own plastic bags with sufficient surrounding packaging material to ensure all of the products arrived in good condition.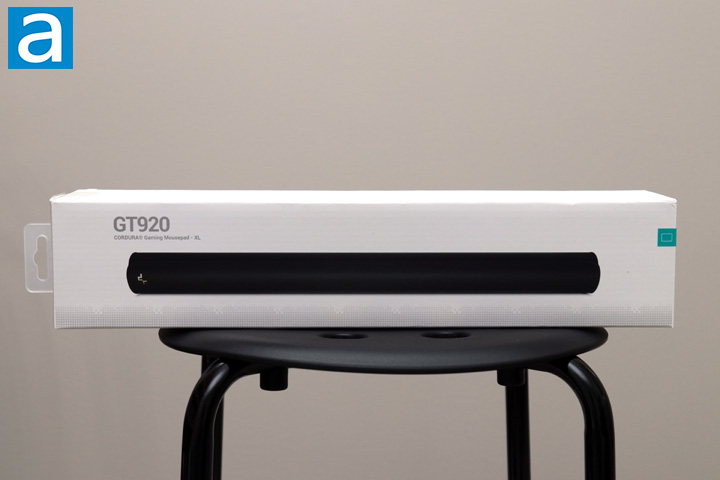 Taking a look at the retail container, the DeepCool GT920 comes in a pretty typical DeepCool container with a white box that shows off the product in the middle. The product name is on found on the top left corner, with a description of "CORDURA Gaming Mousepad - XL". This succinctly summarizes what is inside this box, as we have a larger desk sized mousepad in here. We also have the branded CORDURA fabric here, which we will explore that later on in our review. Otherwise, this retail box fits the same appearance as other DeepCool products we have seen. Around the box, we have a few other specifications about the mousing surface inside, but there is not much else to it, so it is time to take a closer look at the product itself.
Before we continue on, I have grabbed the specifications from the manufacturer's website for your perusal:
Overall Dimension: 900x400x3mm
Mouse Pad Type: Soft Cushion
Surface Material: Cordura Fabric
Base Material: Natural Rubber
Product Weight: 801g
Product Color: Black
---
Page Index
1. Introduction, Packaging, Specifications
2.
A Closer Look
3.
Subjective Performance Tests
4.
Conclusion