By: Aaron Lai
April 22, 2022
Have you ever said something only to immediately regret it as it was coming out of your mouth? I remember a few years back, I was on a road trip to Edmonton when a song by Sufjan Stevens came on. I saw the name and recalled the one song I knew of his. Editor-in-Chief Jonathan Kwan was also in the car and had never heard of him, to the surprise of the driver, who was a big fan. As I was trying to flex my single song knowledge, I responded, "How do you not know Sufjan?" While this would not normally come out as strange while reading it, I pronounced his name like "Suhff-Jan", with a very hard "J" sound. Immediately, the driver turned to me and responded, "It's pronounced 'Soof-yaan'." I tried to laugh it off, but inside, I wished I was in another car. Fast forward to this past month and I replayed this mistake in a different context. This time, my girlfriend was talking to our friends about chia seeds. As I had once briefly heard about this, I turned to one friend, who also was as clueless, and explained how it was some sort of gelatinous goop that became that way after cooking it. I am not sure if she heard me saying this, but shortly thereafter she explained how she would make a pudding out of chia seeds and chocolate milk, to my bewilderment and embarrassment. It turns out chia seeds become this way without needing any sort of heating, as it absorbs the liquids around it. I think it goes to show the importance of ensuring you have gathered all the facts before you speak. Without this, you can look like a fool when you speak out of ignorance. Today will not be a repeat of this mistake with the DeepCool MG510, as I will have tested this for around a month before even writing this review. What will be revealed to us about the MG510 after our rigorous information gathering and testing? Let us read on to find out!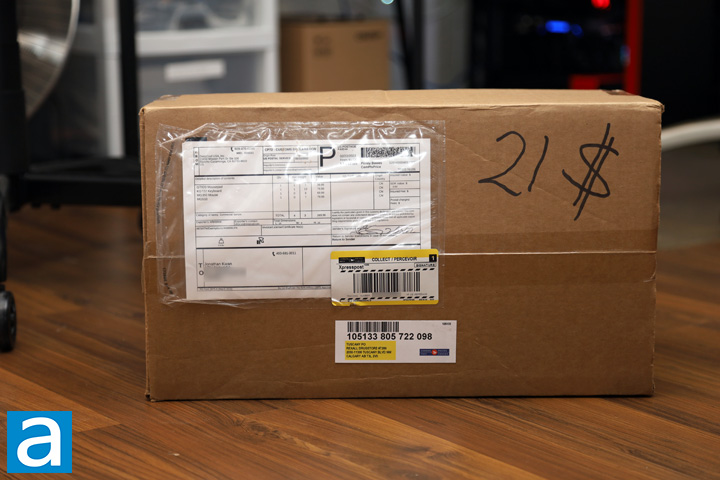 Today's review unit of the MG510 arrived from DeepCool's offices in Rancho Cucamonga, California. Along with this mouse, DeepCool also sent us a couple of peripherals for review, which myself and my colleague Jonah Chow will be covering. These include the DeepCool KG722, MG350, and GT920. Everything was individually packed in their own plastic bags with sufficient surrounding packaging material to ensure all of the products arrived in good condition. The parcel was shipped with USPS and transferred to Canada Post when it crossed the border to our APH Networks offices here in Calgary, Alberta.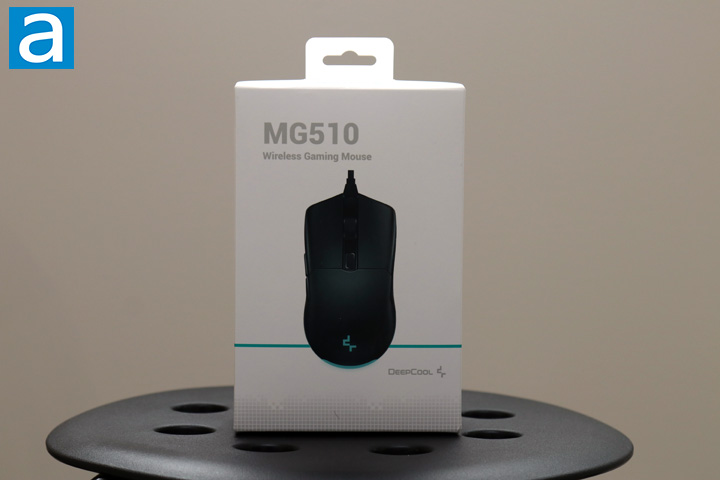 The DeepCool MG510's retail container looks very similar to their MC310 with an image of the mouse found in the middle of a white background with some gray dotted accents underneath. The product name can be found at the top left corner with the description of "Wireless Gaming Mouse" underneath. Otherwise, we have some specifications about the mouse on the back.
If you are interested, I have obtained the specifications from the manufacturer's website for your perusal:
Overall Dimension: 124 (L) x 65 (W) x 39(H)mm
DPI Range, DPI Switching: 19000 DPI
Programmable Button Count: 6
Sensor type: PAW3370 Optical
Lighting System: RGB
Polling Rate: 125-250-500-1000Hz
Mouse Switch: OMRON (L & R Button)
Mouse button durability: 20 Million Clicks
Connectivity: USB 2.0
Battery: Lithium Battery 700mA\h
Mouse Connector: Type C
Grip Type: Right Hand Palm Grip
Acceleration: 50g
Mouse Tracking Speed: 400IPS
Mouse Lift Off Distance: 1mm
Cable Specification: 1.8M Braided Cable
Mouse Feet Durability: PTFE
Mouse Memory: 64KB
Product Weight (g): 83 g
Product Color: Black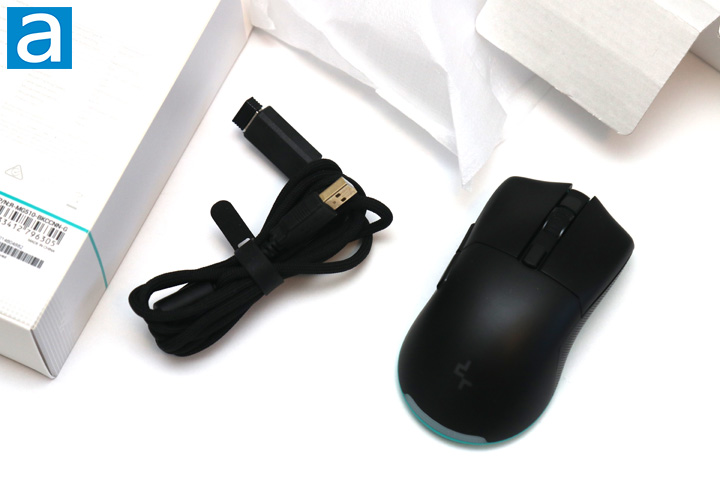 Out of the box, we have a few items bundled with the DeepCool MG510, including its 1.8m USB Type-A to Type-C cable, wireless transmitter, and a USB Type-C to Type-A adapter. This last adapter is similar to what we saw with the Cooler Master MM731, and it acts as a wireless extender. This means you will use the included braided cable and attach it to the adapter, while plugging the transmitter into the Type-A end on the adapter. Otherwise, there is a bit of documentation inside to help users get started with the MG510. The mouse is bundled in a foam bag to prevent damage to the mouse while it is in transit.
---
Page Index
1. Introduction, Packaging, Specifications
2.
A Closer Look - Hardware and Software
3.
Subjective Performance Tests
4.
Conclusion