By: Jonathan Kwan
October 30, 2015
It usually does not make a whole lot of news around the world when Canada elects a new prime minister. There are probably a number of reasons why, but in my opinion, it is mainly because a change of guard in this country does not affect the world stage nearly as much as, say, having a new President of the United States. However, when Justin Trudeau was elected as the 23rd Prime Minister of Canada last week, more international news was made than usual. It was not necessarily because of the merits of his past achievements, or what he plans to do as he takes the nation's top job. In fact, many headlines read to the extent, "Canada Elects a Hot New Prime Minister". Can looks really make such a riff? Yesterday, one of my friends called me, and told me a lot of people she knows voted for him simply because of his appearance. Apparently, being the leader of the country nowadays is not necessarily about having the best economic plan, relevant social programs, or appropriate foreign policy -- it also requires elements of star power and personal charisma. As ostentatious as that sounds, I think we as human beings pursue superficiality more than we think we do. Therefore, we buy stuff like computer parts not only for its performance or price, but also for its appearance. Simply ask how successful OCZ was when they slapped practically non-functional, yet cool looking heatspreaders over everything memory product they sold in the early 2000s. Today, it is almost impossible to by RAM without heatspreaders. A couple of weeks ago, I reviewed a set of memory from the G.Skill Trident Z lineup. Today, we will take a look an entry from G.Skill's Ripjaws V series. With practically the same hardware under the hood -- albeit great hardware nonetheless -- the main property that separate the two product lines boil down to the design of the heatspreader. Is this enough to make a difference? As we close off our continued series of DDR4 RAM reviews on the Intel Skylake platform here at APH Networks, let us dig down to all the relevant details.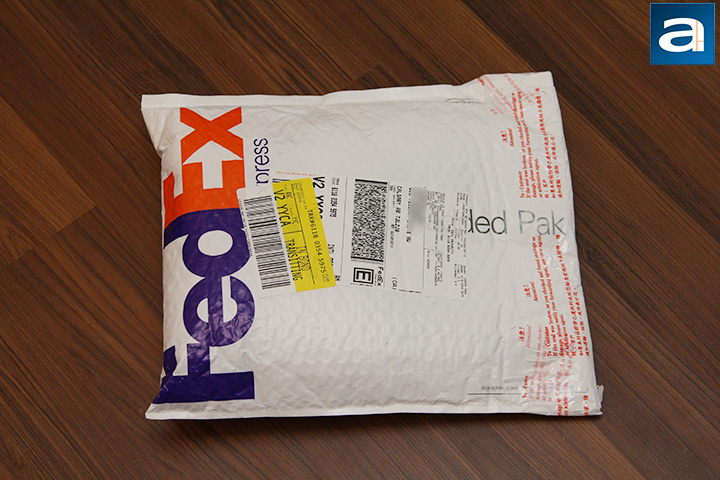 Our review unit of the G.Skill Ripjaws V F4-3000C15D-16GVR 2x8GB came in a medium sized bubble envelope from the company's headquarters in Taiwan. Everything arrived quickly and in excellent condition via FedEx International Priority after traveling across the Pacific Ocean from Taipei to us here in the heart of conservative Alberta, the City of Calgary. Also in the package was the G.Skill Trident Z F4-3200C16D-16GTZ 2x8GB DDR4 dual channel kit, which I reviewed a few weeks ago. Since we used the same set of comparison data in the last three reviews of our four part series, if you have been following APH Networks for a while, the results to be presented today should be no surprise to you at this point.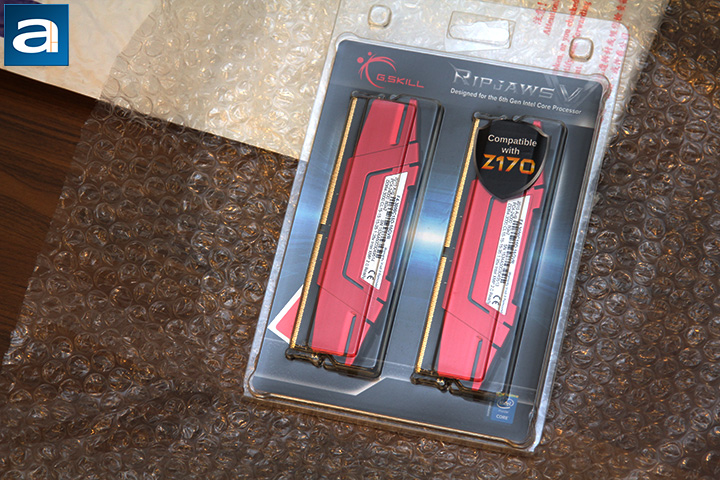 G.Skill uses a familiar form of retail packaging for their Ripjaws V F4-3000C15D-16GVR dual channel memory kit. The clamshell package is simple and held closed together at the top by two friction buttons; no blister pack techniques were used in this case -- which is, as usual, truly excellent in my opinion. I found this quite appropriate for a mainstream performance product. A black colored insert with G.Skill's logo and Ripjaws V product line branding are placed at the top, with a futuristic blue and white pattern in the middle give it a more intense feel, as shown in our photo above. The company made extra effort to ensure the customer understands this is designed for people on the Intel Skylake platform. Both memory modules can be seen through its clear plastic exterior placed vertically next to each other, where differentiating features of similar memory kits can be found on the warranty and specification label placed on each heatspreader. At the back are miscellaneous company, warranty, and specifications information.
Before we move on, let us take a look at the specifications of G.Skill's Ripjaws V F4-3000C15D-16GVR 2x8GB, as obtained from the manufacturer's website:
Series: Ripjaws V
Memory Type: DDR4
Capacity: 16GB (8GBx2)
Multi-Channel Kit: Dual Channel Kit
Tested Speed: 3000MHz
Tested Latency: 15-15-15-35-2N
Tested Voltage: 1.35v
Registered/Unbuffered: Unbuffered
Error Checking: Non-ECC
SPD Speed: 2133MHz
SPD Voltage: 1.20v
Fan lncluded: No
height: 42 mm / 1.65 inch
Warranty: Limited Lifetime
Features: Intel XMP 2.0 (Extreme Memory Profile) Ready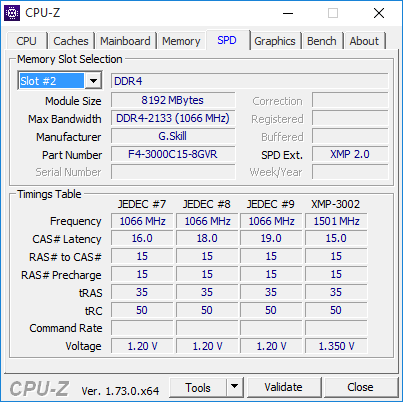 A screenshot of the memory tab in CPU-Z with G.Skill's Ripjaws V F4-3000C15D-16GVR 2x8GB installed. The SPD timings table in CPU-Z reads standard JEDEC specifications programmed into the memory, as well as Intel XMP data for running the memory at various speeds. Using the latest BIOS revision, our Gigabyte GA-Z170X-UD5 motherboard used for testing had no issues detecting and working with the G.Skill RAM right out of the box. The G.Skill Ripjaws V F4-3000C15D-16GVR 2x8GB retails for approximately $140 at press time.
---
Page Index
1. Introduction, Packaging, Specifications
2.
A Closer Look, Test System
3.
Benchmark: AIDA64 CPU
4.
Benchmark: AIDA64 FPU
5.
Benchmark: AIDA64 Memory
6.
Benchmark: PCMark 8
7.
Benchmark: 3DMark
8.
Benchmark: PassMark PerformanceTest 8.0
9.
Benchmark: SuperPI 1M, Cinebench R15
10.
Overclocking and Conclusion