By: Jadon Lee (Debut Review)
July 12, 2019
A couple of months ago, I started getting into the bouldering craze alongside many of my friends. As I continued to climb, I began to realize that using my left hand has become incredibly abnormal to me. The tasks I would use my left hand for was very minuscule. As a right-handed student, it was only natural to use it for taking notes, eating food, general everyday tasks, and now bouldering. This form of rock climbing really opened my eyes to how dependent I was on my right hand. This is further evidenced in the game I play to relax, which is League of Legends. After playing for several years, I have become used to moving my mouse back and forth across my mouse pad to kite my opponents quite smoothly. For some background on kiting, it is simply the idea of keeping yourself at a safe distance away from your enemy while continuously attacking so that you are not targetable, but your enemies are. Kiting is a super useful skill to know in League of Legends and is essential for the role of a marksman. Another essential thing for marksman players is a proper and reliable mouse to make precise movements. The Gigabyte AORUS M2 could be the reliable mouse that you need to climb the ranks. We will be testing this mouse to see if it has what it takes to play at a competitive level. Gigabyte claims that the lightweight design is for professional gamers so that they can sustain long gaming sessions. We are going to test this mouse to see what its true potential really is.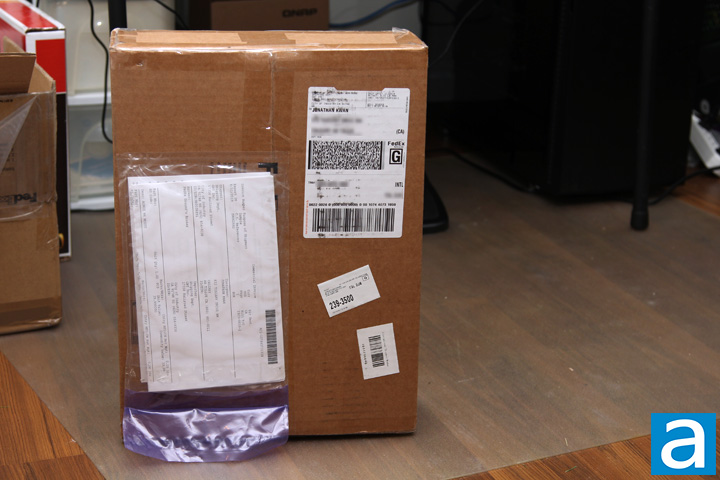 Our review unit of the Gigabyte AORUS M2 came packaged in a brown cardboard box from City of Industry, California, USA. FedEx dropped off this unit by our doorsteps here in Calgary, Alberta, Canada. The mouse arrived in perfect condition with the FedEx Ground delivery service. In addition to the mouse, we also received a Gigabyte AORUS RGB AIC NVMe SSD 512GB, which will be reviewed by Editor-in-Chief Jonathan Kwan in the coming weeks. Upon receiving the mouse, I brought it home and began to use it immediately.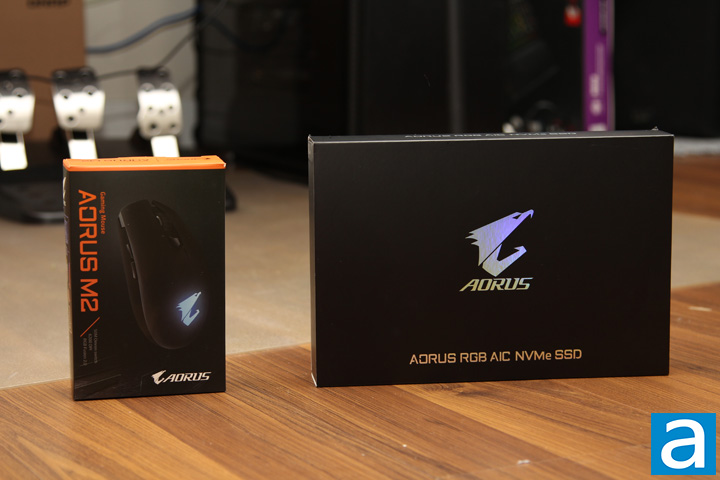 The box design for the Gigabyte AORUS M2 follows an orange-black color scheme similar to many other Gigabyte AORUS products. The design is simple and sleek, displaying a picture of the mouse and giving a few specifications and features of 50M Omron switches, 6200 DPI, and RGB Fusion 2.0. AORUS M2 is written laterally in orange text, while the AORUS logo is written horizontally at the bottom of the box. On the back of the box, it displays the same information presented earlier in thirteen different languages as well as a few other features to note like Teflon feet pads, on-the-fly DPI adjustment, and programmable buttons. A huge feature displayed on the side of the box is the RGB Fusion 2.0 software that allows the user to adjust the lighting for other RGB capable Gigabyte AORUS products.
Before continuing, here are the specifications of the Gigabyte AORUS M2, found on the manufacturer's website:
Specifications
Interface: USB
Tracking System: Gaming Optical Sensor (Pixart 3327)
Sensitivity: 200-6200dpi with 100dpi increments (Default: 400/800/1600/3200dpi)
Report Rate: 125/500/1000Hz
Scrolling: Standard
Maximum Acceleration: 30G
Maximum Tracking Speed: 220 inches/second
DPI Switch: Yes
Switch Life (L/R click): 50 million times
Color: Matte Black
Cable Length: 1.8m matte black PVC cable
Dimension: 117(L)*63(W)*36(H) mm
Weight: 76g +- 5%
Packing Content: User Manual
Certificate: CE/FCC/BSMI/KCC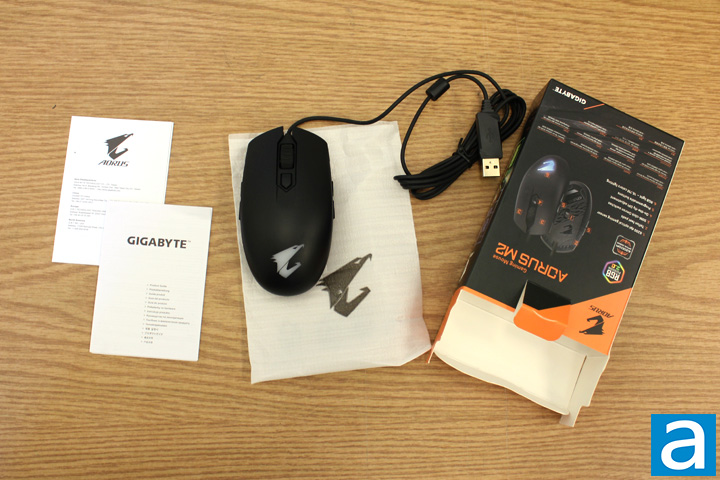 Inside of the box, there is a Gigabyte AORUS M2 alongside a user manual. The mouse is held by cardboard and a foam sleeve to keep the mouse in place. The manual is found just outside of the sleeve. The contents inside are quite basic and serves its purpose of keeping the product safe during transportation. The booklets contain information of how to set up the hardware and some general hazards to stay away from. They also talk about getting technical support from Gigabyte as well as a link to their product warranty information. For your information, Gigabyte provides two years of warranty coverage.
---
Page Index
1. Introduction, Packaging, Specifications
2.
A Closer Look - Hardware and Software
3.
Subjective Performance Tests
4.
Conclusion