Page 3 - Subjective Performance Tests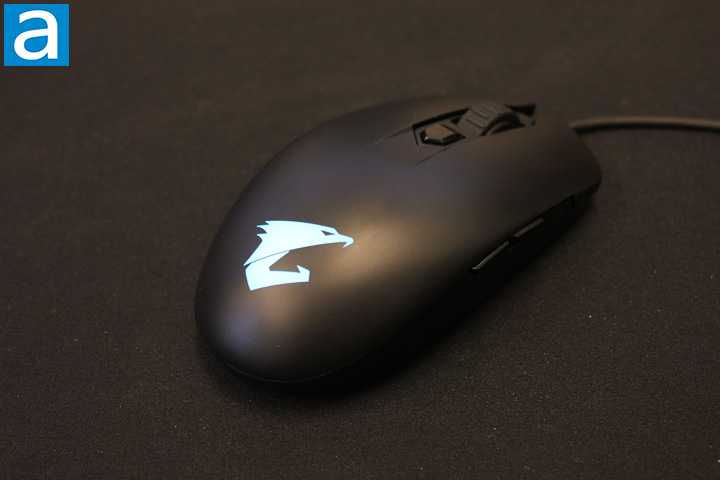 After configuring the Gigabyte AORUS M2 to my liking via software, I began to put this mouse through some casual tests to see how well the tracking was. I played League of Legends and osu! to see if there would be a difference in performance compared to my last Razer DeathAdder Chroma. I also did test its daily web browsing use. For the surface I used in my subjective performance test, I used a SteelSeries QcK Limited. Note that this is a subjective test, but I tried to make it as objective as I could.
Starting off, personally I am an avid palm gripper, but this mouse is smaller than what I am used to, so I did have to adjust to using a fingertip grip. I did feel a little out of my comfort zone in the beginning, but I was able to adapt. As you might have saw in the picture on the last page, I like to use 1000DPI, but the mouse does have the option to go up to 6200DPI, so the option is there.
During usage, I did find myself occasionally accidentally pressing the right-side buttons, but I did have them disabled so it had merely no effect. I generally never use those buttons so the accidental button presses were not that big of a deal. When browsing, I did have the two left-side buttons set to browser forward and browser back and those buttons worked flawlessly. The only problem with button functionality I had was using the middle click. In some cases, when I was trying to navigate the web quickly, I would want to middle click to open new tabs, but rather than opening a new tab, I ended up scrolling down. I was able to adjust to this by applying pressure to the center of the scroll wheel, so performance of this button may vary depending on the user. Even though I think they may be small problems, I think they should also be addressed.
When gaming, it took an hour or so to adjust to the smaller mouse. The transition had its ups and downs, but overall it was something that grew on me. The comfort level may vary depending on the user, but for me I found the difference not very noticeable when I got down to gaming or doing work. After being well adjusted to the mouse, my performance became average compared my past mouse. When I was playing League of Legends, I was able to kite the enemies without misclicking and I was generally able to do anything I could do prior to the use of the M2. When it came to osu! I did notice that I was able to play a little better. The reason behind this is that when I play osu!, I usually use a palm grip rather than a fingertip or claw grip. With a fingertip grip, I felt more mobile and was able to hit more circles, albeit at the expense of my comfort.
The Gigabyte AORUS M2 is a good, responsive, lag free mouse that anyone getting into gaming could use. There is no noticeable jitter either. With the Teflon feet, the mouse is able to glide incredibly well and the actions you can perform using this mouse is incredibly smooth, likewise to many other gaming mice. The M2 was capable for anything I threw at it that I thought any average gamer would appreciate.
---
Page Index
1.
Introduction, Packaging, Specifications
2.
A Closer Look - Hardware and Software
3. Subjective Performance Tests
4.
Conclusion