By: Jonathan Kwan
April 5, 2013
Recently, I had a discussion with one of my friends regarding the ownership of police electronic countermeasures in my vehicle. I have written an article on such a topic a few years go, which can be found here. First things first, let me just clarify that radar detectors and laser jammers are perfectly legal equipment where I live. Secondly, I do not speed, and as such, I have never received any traffic citations before. So why would I have over a thousand dollars' worth of such equipment installed in my car? The answer is simple: Because it is my right to. The issue is not how fast I drive; the way I see it is if law enforcement can put me under electronic surveillance without a warrant or reasonable suspicion I am violating the law, then I have the right to know I am being watched. This is no different than me walking into a store, and they are legally required to say the area is video monitored, even though I have absolutely no intention to steal. In the same way, self encrypting drives such as Kingston's DataTraveler Locker+ G2 32GB proves to be extremely valuable for people who are concerned about their security of their data. Sure, I have nothing really incriminating on my USB flash drive, but does that mean anyone can snoop through my data if I ever happen lose it? I did not think so. As such, we took one in for review to see what Kingston has in store for us today.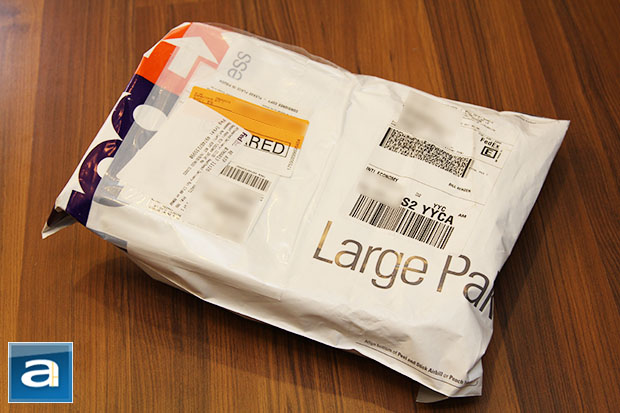 Our review unit of the Kingston DataTraveler Locker+ G2 32GB USB flash drive arrived in a plastic FedEx Large Pak from the company's American offices in California, USA. To ensure everything arrives safely, the good people at Kingston provided extra protection by adding an extra layer of protection with a small, brown corrugated cardboard box inside. Using the International Economy service, everything arrived safely and quickly in excellent condition for our review. In our package is the DataTraveler Ultimate 3.0 G3 32GB, in which we will take a look at shortly from today.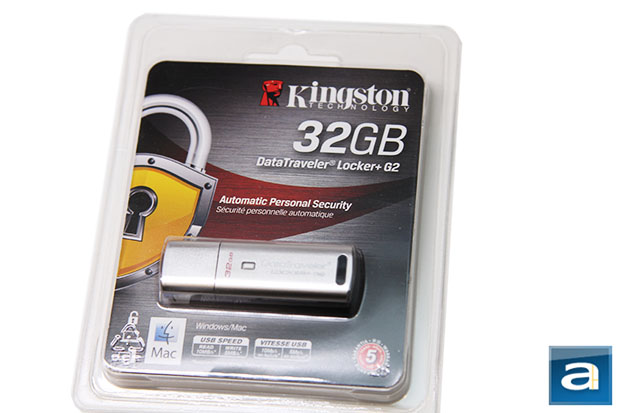 As with the past, Kingston's shipping department ensured everything arrived in excellent condition by putting an extra corrugated cardboard box inside the envelope for protection. Sandwiched between even more packing material is the DataTraveler Locker+ G2 32GB flash drive itself. The retail packaging, as shown in our photo above, exhibits a much more business-like look than the enthusiast oriented HyperX 3.0 64GB. The large padlock in the foreground is complemented nicely by its brushed metal textured background; alluding to its rigidity and security. While I am certainly not a big fan of blister packs, it is hard to argue against the company's choice of packaging, because it is quite fitting, especially if you are going to pick this up at your favorite local retail store. At the bottom, the company highlights its Windows and Mac compatibility. Being a self encrypted drive, however, it is rated at only 10MB/s read and 5MB/s write, as indicated on the packaging. We will see how it really compares in our benchmarks in just a moment. But before we move on, let's take a look at the specifications of this product, as obtained from the manufacturer's website:
- Speed: 10MB/s read and 5MB/s write
- Compatibility: designed to USB 2.0 specifications
- No admin rights required
– USB 2.0 compliant and 3.0 compatible - Two (2) free consecutive drive letters required for use
- Dimensions: 2.28" x 0.73" x 0.38" (58.00mm x 18.6mm x 9.75mm)
- Operating Temperature: 32°F to 140°F (0°C to 60°C)
- Storage Temperature: -4°F to 185°F (-20°C to 85°C)
---
Page Index
1. Introduction and Specifications
2.
A Closer Look, Test System
3.
Benchmark: AIDA64 Disk Benchmark
4.
Benchmark: ATTO Disk Benchmark
5.
Benchmark: Crystal Disk Mark 3.0
6.
Benchmark: HD Tach 3.0.1.0
7.
Benchmark: HD Tune Pro 4.60
8.
Conclusion