By: Jonathan Kwan
April 29, 2022
How many sheets of toilet paper do you use to wipe your behind after you take a dump? I do not know if you have ever counted it, or if you have ever wondered what your usage is compared to other people, but that came up in a recent conversation among my group of friends. I do not know how this conversation even came up in case you are wondering. As it turned out, the number of toilet paper sheets used per wipe among me and my friends ranged anywhere from one to a dozen, but this depended on a few factors. Some of these factors include personal usage habits, the quality of the toilet paper being used, and the situation the person is in. Clearly, different people have different needs and wants when it comes to toilet paper usage after taking a number two, and the same goes with storage memory cards in digital cameras. Some could easily get away with a basic 32GB card, while the hardcore videographers among us may want the largest and fastest SD card money can buy. Today, we will take a look at the Lexar Professional 1800x SDXC UHS-II Gold 256GB flash memory card. With its large capacity and high-speed UHS-II certification, is the Lexar Professional 1800x SDXC UHS-II Gold 256GB a perfect balance between speed, capacity, warranty, and price? Read on to find out!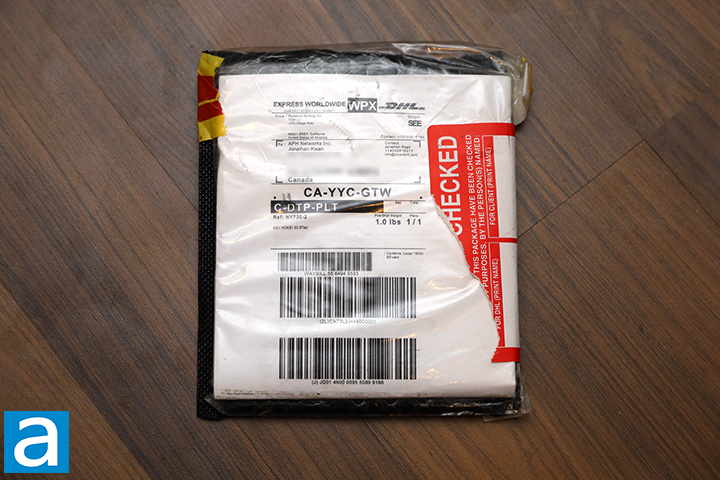 Our review unit of the Lexar Professional 1800x SDXC UHS-II Gold 256GB arrived in a small bubble envelope from the company's public relations firm in Brea, California, USA. The package arrived on our doorstep here in Calgary, Alberta, Canada in reasonably good condition using DHL Express Worldwide for our review today. As with every product we have reviewed from the company, the package was taped as "security checked". I do not know if it was because of me, the sender, or DHL, but there seems to be remarkable consistency, haha.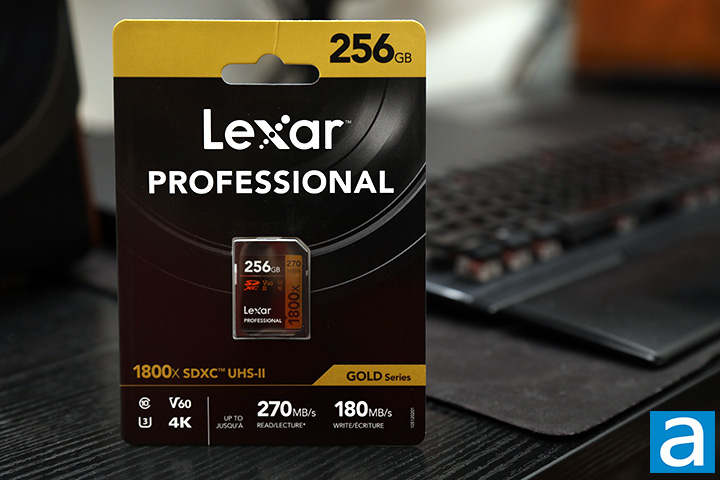 The retail packaging design of Lexar's Professional 1800x SDXC UHS-II Gold 256GB fits right in with anyone looking for photography equipment. This is the same kind of packaging where you can hang it on a store shelf rail, but chances are that it will be locked up in the glass cabinet behind a counter for security purposes. Extending across the top is a gold strip with the capacity printed at the top right corner. Under it is the Lexar logo and their Professional branding written in very large text. A plastic shell encases the card in the middle. At the bottom, you will find feature highlights of its SDXC Class 10, UHS-II U3, and Video Speed Class 60 ratings. There is also a 4K UHD logo and 270MB/s read and 180MB/s write specification. A product description in various languages can be found at the back.
Before we move on, let's take a look at the specifications of the Lexar Professional 1800x SDXC UHS-II Gold 256GB, as obtained from the manufacturer's website:
Speed: up to 270 MB/s read, up to 180 MB/s write
Operating Temperature: 0 °C to 70 °C (32 °F to 158 °F)
Storage Temperature: -25 °C to 85 °C (-13 °F to 185 °F)
Dimension (L x W x H): 32 mm x 24 mm x 2.1 mm / 1.25" x 0.95" x 0.08"
Warranty: Limited lifetime warranty
Speed Class: Class 10, U3, V60
---
Page Index
1. Introduction, Packaging, Specifications
2.
Physical Look - Hardware, Test System
3.
Benchmark: AIDA64 Disk Benchmark
4.
Benchmark: ATTO Disk Benchmark
5.
Benchmark: Crystal Disk Mark 8.0
6.
Conclusion