Page 4 - Installation and Conclusion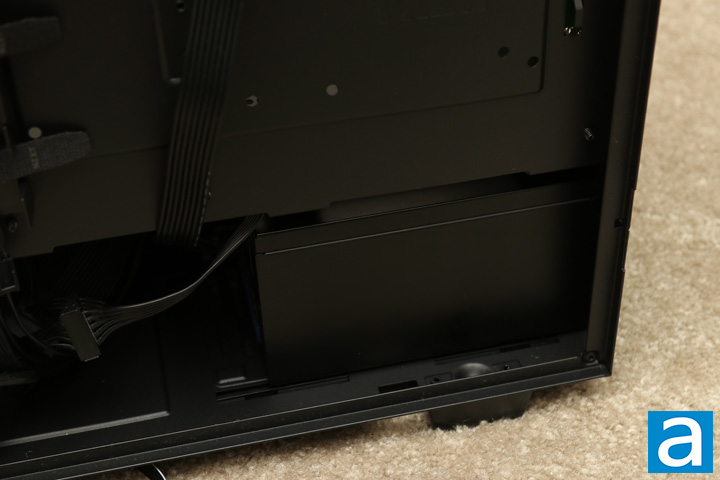 As usual, I started out by installing the power supply in the basement and routing all the necessary cables to the expected spots. As you can see, with the hard drive cage installed in the current position, there still is ample amounts of space for your power supply and even additional cables you may want to hide in the basement area. I ended up using the large routing area at the front for the motherboard as well as directing my CPU power cable straight up to the routing hole at the top. As for power supplies, you can install up to a 260mm length unit, including any cables, with the drive bay at its default position. Moving this forward will not affect any front cooling options since they do not dip into this lower portion. You can also remove the cage altogether if it is not used or if you need more of the space. My SilverStone Strider Gold S ST85F-GS 850W unit is a relatively compact unit, so I did not have to move anything, and was able to tuck extra cables into this area. As for routing its cables, I was content with the sufficient number of openings to plug everything in. Between the side, top, and bottom holes, I was able to plug everything in without exposing too much cable.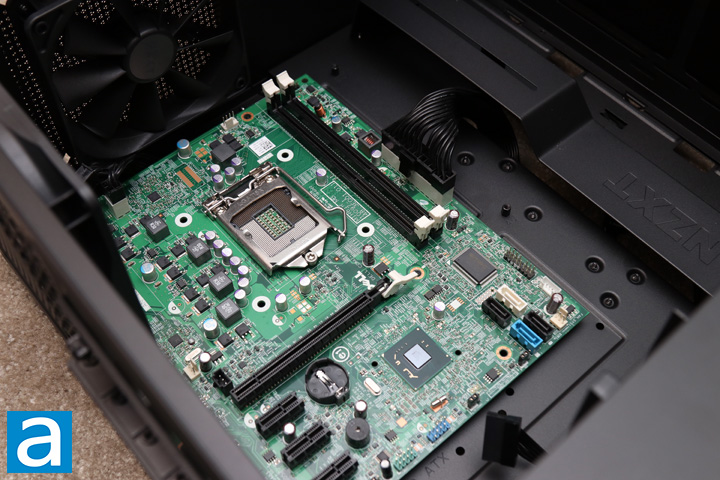 With this mATX motherboard installed, you can see how the motherboard covers majority of this area, while leaving a relatively large amount of unused space at the bottom and the side. Even so, all of the major power and cabling sockets are close to routing holes to make for little to no exposed cables. The large protruding bar does its job in hiding any extra cables you may see. Other routing holes are also positioned well to hide extra cables. As for compatibility, this case should be fine to fit the major components like CPU coolers and GPUs. According to the manufacturer, NZXT has given a maximum height clearance of 165mm and a maximum length of 381mm for the CPU and GPU, respectively. Overall, these numbers should fit most big coolers and GPUs, but obviously your mileage will vary. The GPU clearance will also be affected by what you may or may not install at the front of the case, especially since the front is the only area you can install 240mm or 280mm radiators. Otherwise, I found the internal layout to be good in providing users with ample cabling options for the most part. The backside also has quite a few cable tie points, and the two Velcro straps plus the cable valleys all help in this regard.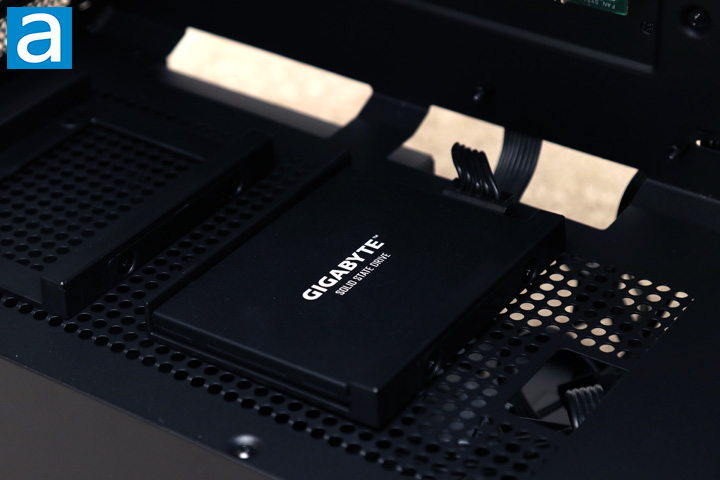 In terms of drive options, we have the drive cage at the back of the motherboard for 3.5" drives. While I did not install any of these drives, I should note you have to remove the entire cage and install the drives directly into this metal box. This can be a bit annoying, especially since removable drive sleds are more common and work better. I installed a Gigabyte UD PRO 256GB 2.5" SSD at the front with the plastic piece attached to the power supply shroud. I really like this mounting place and how they implemented. However, with only two here, you can really only install a maximum of two 2.5" drives in the machine in addition to the cage holding two 3.5" options. This is not necessarily limited, but those with many drives may want to look elsewhere. As aforementioned, these drive brackets are attached to the holes on the bottom of the division, letting you mount it as you please. Overall, installation was a cinch and very easy to do. With ample component clearance and a surprisingly sufficient space behind the motherboard tray for cabling, I had no issues while installing my build.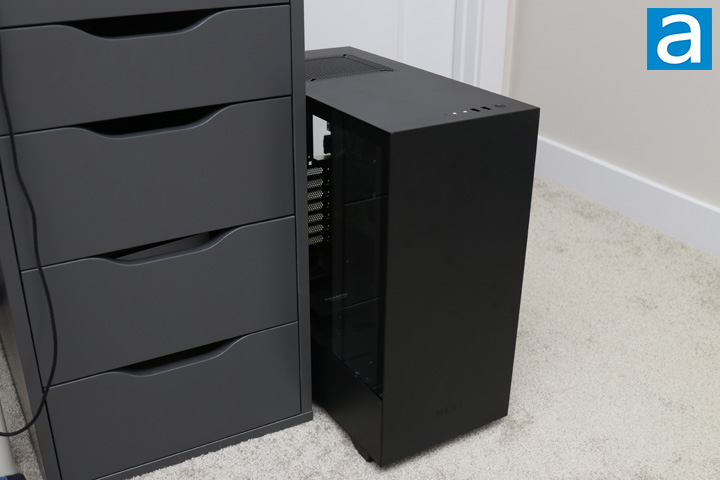 With my system installed and everything plugged in, I fired up the computer for the first time, and everything came to life. With practically no tint, you can easily see right into the case and all your components. According to the standard APH Networks sound scale, where 0 is silence and 10 is loud, the NZXT H500 is a 4.5/10 under full load, and a 2.0/10 in more normal situations. Overall, these fans are quiet enough for day to day use, though I would have liked to see fans with fluid dynamic bearings for a longer life span, but these are the fans that NZXT gives with all of their fans. They are still good fans nonetheless, so there are not huge complaints here.
-----------------------------------------
The NZXT H500 may be in a competitive scene where there are a lot of options for a compact ATX case, but I think it has positioned itself intelligently to get ahead of other cases. The H500 comes in with very similar elements to its other brothers in the H-series lineup, albeit with some physical compromises too. Because it is targeted at the budget pricing territory, we have some interesting design choices like the three quartered glass panel. Its simple looks may be a detraction for some, but I think the clean exterior makes it a nice looking case. You can always bling it up if you so desire too with some RGB lighting, especially since the glass does not hide anything. Even so, build quality is on par with other NZXT cases, which is a very good thing. In addition, NZXT has included everything you would need overall. We have ample drive storage options, clearance for most components, and sufficient cooling support. We also still have some functional pieces borrowed from the past cases, including the protruding bar to hide cabling holes as well as the awesome 2.5" drive sleds. If there is anything I would want to see improved on this case, it would be the basement drive cage. I think NZXT should have used removable sleds in a cage for each 3.5" drive, especially since this is the same mechanism as their other H-series cases. The glass panel could also get some TLC with an easier to remove plastic wrap and some foam lining to prevent vibration. Finally, I would have also liked to see an updated front input in the form of a USB Type-C port. At a retail price of $70 USD, the NZXT H500 undercuts its competition with a price that is quite a bit lower than the other cases. If you are looking for a compact ATX case with smart build material choices and ease of installation, I think the H500 is the best one to get.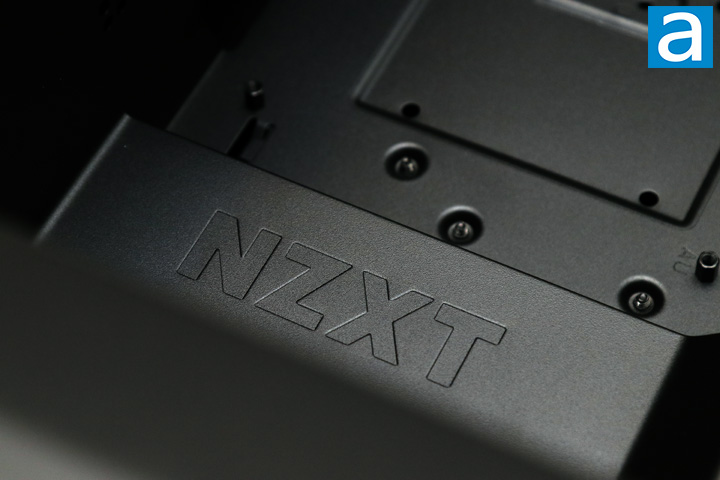 NZXT provided this product to APH Networks for the purpose of evaluation.

APH equal.balance Award | APH Review Focus Summary:
8/10 means Definitely a very good product with drawbacks that are not likely going to matter to the end user.
7/10 means Great product with many advantages and certain insignificant drawbacks; but should be considered before purchasing.
-- Final APH Numeric Rating is 7.7/10
Please note that the APH Numeric Rating system is based off our proprietary guidelines in the Review Focus, and should not be compared to other sites.
The NZXT H500 is alone in a competitive race, providing users with tempered glass and a smart layout without being a pain on the wallet.
Do you have any comments or questions about the NZXT H500? Drop by our Forums. Registration is free, and it only takes a minute!
---
Page Index
1.
Introduction, Packaging, Specifications
2.
Physical Look - Outside
3.
Physical Look - Inside
4. Installation and Conclusion