Page 10 - Overclocking Results and Conclusion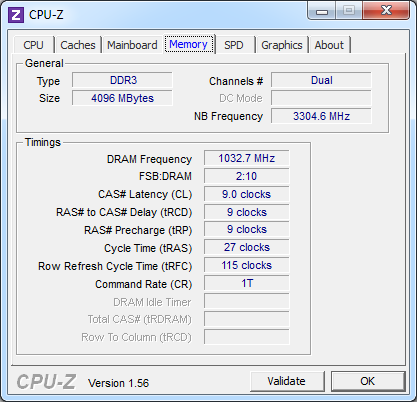 Since the latest Intel processors do not like memory voltage above 1.65V due to limitations of the integrated memory controller, we stuck with it, and began playing with the settings in my ASUS P7P55D-E Premium's BIOS. Since I know my CPU and motherboard can handle up to 225MHz base clock from my previous tests, the 10x memory multiplier on my Intel Core i5-750 can easily operate RAM at up to DDR3-2250 theoretically. However, as the OCZ Platinum XTE PC3-16000 2x2GB is a CL9 kit, I didn't expect much beyond its 2000MHz specifications. Slowing the command rate to 2T didn't do anything, and I wasn't about to loosen the timings beyond 9-9-9-27 from its stock 9-9-9-24. Unsurprisingly, I was right. In the end, I was able to give the RAM an extra 60MHz (30MHz actual) for a 3% overclock. I don't know how much you were possibly expecting from a DDR3-2000 CL9 kit, but I can tell you from experience is this is about what I have had in mind anyway.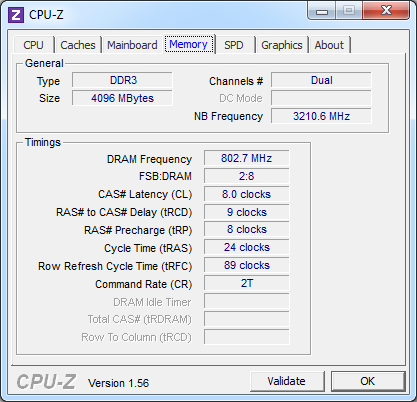 Since we weren't expecting with regards to frequencies over DDR3-2000, I decided to take a different approach and see how scalable its memory timings are when the frequency is reduced to DDR3-1600. At DDR3-1600 (PC3-12800), the OCZ Platinum XTE PC3-16000 2x2GB managed 8-9-8-24, as shown in our screenshot above. It is not particularly impressive, and in my opinion, if you want the most out of this dual channel kit, your best bet is to just leave it at stock settings.
-----------------------------------------
After testing out the OCZ Platinum XTE PC3-16000 2x2GB dual channel memory kit, I was reminded of why their RAM is so popular since the mid 2000's. They always look great in any windowed chassis, back by excellent technical support if anything goes wrong (The company promises to continue supporting their memory modules and honor their warranty even after withdrawing from the DRAM market), and most importantly for majority of the consumers, it is competitively priced. For around $75 USD at press time, the DDR3-2000 OCZ Platinum XTE is specified at 9-9-9-24 latencies -- you probably won't find lower latency PC3-16000 RAM from a Tier 1 manufacturer at this price right now. Sure, it doesn't overclock very well at all, nor do its latencies scale well with reduced frequencies. I will acknowledge that is indeed a deficiency of these CL9 Platinum XTEs. But what more can you reasonably expect for the price you pay? If you want DDR3-2000 memory with slightly better latencies than its competitors at a competitive price, the OCZ Platinum XTE PC3-16000 2x2GB set is a pretty good choice in my opinion. Just leave them at stock settings for optimal performance. We are sad to hear OCZ is leaving the memory market, and before I close off with my last sentence in our final OCZ RAM review, let me say one more thing: Pick them up while you still can. We wish the best to the company in their new focus on SSDs and power supplies.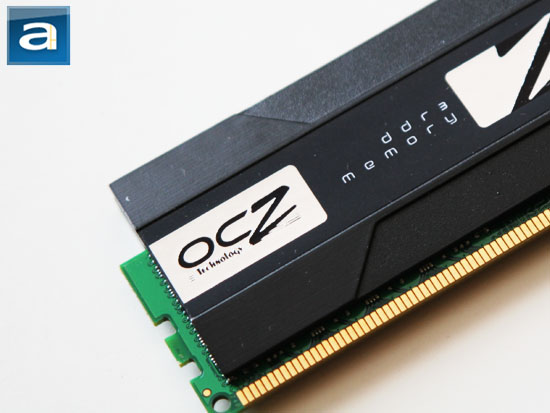 OCZ provided this product to APH Networks for the purpose of evaluation.
Since April 30, 2007, Number Ratings have been dropped for all CPUs, motherboards, RAM, SSD/HDDs, and graphics cards. This is to ensure the most appropriate ratings reflected without the inherent limits of using numbers. Everything else will continue using the Number Rating System.
More information in our Review Focus.
The OCZ Platinum XTE PC3-16000 2x2GB is a competitively priced set of DDR3-2000 RAM.
Do you have any comments or questions about the OCZ Platinum XTE PC3-16000 2x2GB RAM? Drop by our Forums. Registration is free, and it only takes a minute!
---
Page Index
1.
Introduction and Specifications
2.
A Closer Look, Installation, Test System
3.
Benchmark: AIDA64 CPU
4.
Benchmark: AIDA64 FPU
5.
Benchmark: AIDA64 Memory
6.
Benchmark: PCMark Vantage
7.
Benchmark: 3DMark 11
8.
Benchmark: PassMark PerformanceTest 7.0
9.
Benchmark: SuperPI 1M, Cinebench R11.5
10. Overclocking Results and Conclusion