Page 10 - Overclocking and Conclusion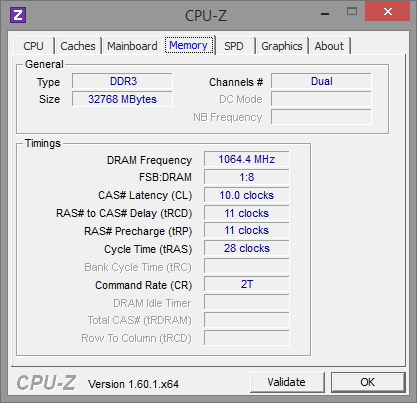 Ever since Intel's second generation Core processors hit the market, it really made a reviewer's job a lot easier. For the lazy bunch of us, overclocking memory used to involve fine tuning of the front side bus or base clock of the processor to precisely measure the maximum attainable RAM speed. Since adjusting the base clock is not very practical on the latest Intel CPUs, and for practical purposes, capped voltage at 1.65V, the only meaningful way of testing this is to see if the tested modules can notch up an entire step. With the Patriot Viper 3 Low Profile PC3-17000 4x8GB, it will not step up to 2400MHz, nor did I expect it to. I tried loosening the timings as far as 13-13-13-39, but to no avail. After all, this is high density memory, and they are already very fast -- not to mention there are four modules to go. On the other hand, giving it an extra 0.05V to 1.65V allowed me to tighten the timings to 10-11-11-28, but I highly doubt that will make any difference in the context of performance in real life.
-----------------------------------------
Writing a RAM review conclusion is tough here at APH Networks. But being a RAM manufacturer is tougher. The fact is, there is not a whole lot that differentiates between manufacturers; with DRAM pricing as predictable as gas prices and razor thin profit margins, many once popular manufacturers were forced out of business over the course of time. Those who remain in the business do not have a whole lot of choice, but to diversify their product portfolio in order to stay afloat. However, while manufacturers like Patriot have diversified, they have not lost focus on their core memory business. Sure, there is not a whole lot they innovate on, but I really have to give props to Patriot's latest Viper 3 Low Profile PC3-17000 4x8GB quad channel kit. Firstly, let's go over the obvious. We are quite familiar with modules based on SK Hynix's H5TQ4G83MFR ICs, and the Viper 3 Low Profile delivers as expected. Rolling along at a speedy DDR3-2133 specification and a massive 32GB total capacity, this is an Olympic sized swimming pool of memory with everything for those who want the cutting edge. Secondly, the heatspreaders. In the past, having the biggest and baddest heatsink was "the bomb". In all honesty, we reviewers were definitely guilty in buying into crazy heatsinks, simply because they look cool. Fortunately, times have changed, and the Patriot Viper 3 Low Profile is a sign of the times. Using sensible, low profile heatspreaders, I am happy to finally see some performance memory that does not trade marketing for practicality. The only complaint I have is their incorrect XMP programming, which is a minor annoyance. Retailing for about $350 at press time, our Viper 3 Low Profile model certainly does not come cheap, but compared to other products of the same caliber, it is definitely within average. If you are looking for a high performance, big capacity set of DDR3 RAM with a sensible heatsink design, the Patriot Viper 3 Low Profile PC3-17000 4x8GB should definitely be at the top of your shopping list.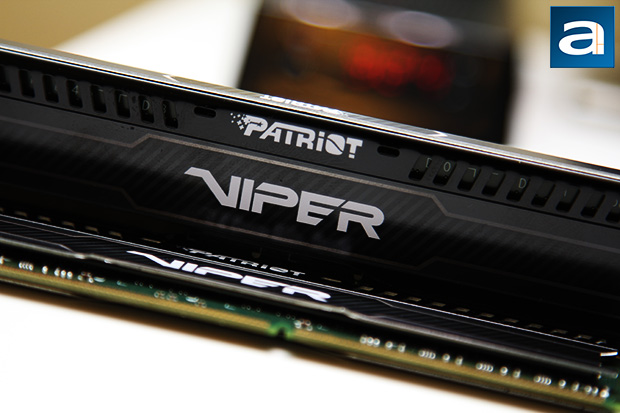 Patriot Memory provided this product to APH Networks for the purpose of evaluation.
Since April 30, 2007, Number Ratings have been dropped for all CPUs, motherboards, RAM, SSD/HDDs, and graphics cards. This is to ensure the most appropriate ratings reflected without the inherent limits of using numbers. Everything else will continue using the Number Rating System.
More information in our Review Focus.
The Patriot Viper 3 Low Profile PC3-17000 4x8GB is big on performance and capacity, but not the heatsink. And the latter is a very good thing... because you can finally fit performance RAM underneath your big CPU heatsink without issues!
Do you have any comments or questions about the Patriot Viper 3 Low Profile PC3-17000 4x8GB RAM? Drop by our Forums. Registration is free, and it only takes a minute!
---
Page Index
1.
Introduction, Packaging, Specifications
2.
A Closer Look, Installation, Test System
3.
Benchmark: AIDA64 CPU
4.
Benchmark: AIDA64 FPU
5.
Benchmark: AIDA64 Memory
6.
Benchmark: PCMark 7
7.
Benchmark: 3DMark 11
8.
Benchmark: PassMark PerformanceTest 7.0
9.
Benchmark: SuperPI 1M, Cinebench R11.5
10. Overclocking and Conclusion